BlackBerry CEO Suggests Next Smartphone May Be Antibacterial, Geared Toward Health Care Workers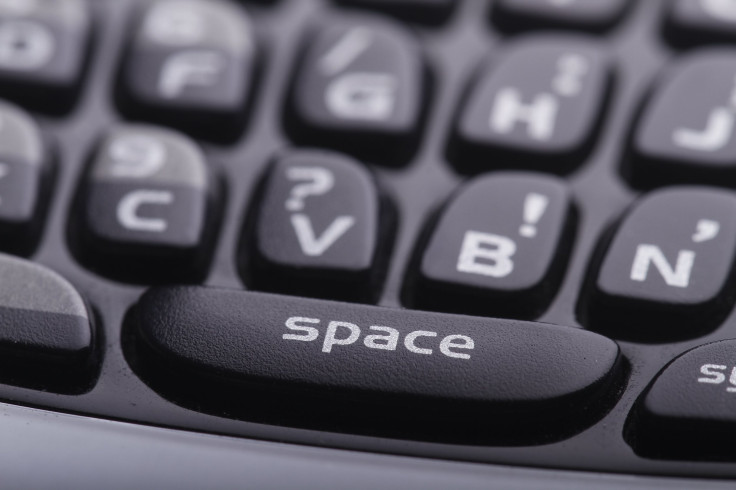 In case you didn't know, your cell phone is 10 times germier than a toilet seat. After all that sweat you transfer onto it from talking on a hot summer day, all the things you touched on your way to work, and who knows what else, your phone ends up 7,000 different types of bacteria on it — 25,000 per square inch. That's a ridiculous amount of germs. Knowing this, and hoping to renew interest in its brand, BlackBerry's latest innovation might be a bacteria-free smartphone geared toward health care workers.
The company's CEO John Chen hinted at the idea earlier this week while speaking at an event held by Mackenzie Health in Ontario, Canada. The BlackBerry CEO also announced a partnership with ThoughtWire and Cisco; altogether, the devices would be linked to secure messaging and alert systems within the Mackenzie Richmond Hill unit, ABC News reported. Chen said "health care workers" would "have to be worried about one less thing to wipe down."
Since the introduction of the iPhone and Android-based devices, BlackBerry has seen its share of the smartphone market drop dramatically. Today, iOS- and Android-based devices hold 96 percent of the market share while BlackBerry has stabilized — under Chen's lead — at just 0.5 percent. A so-called "clean phone" may be able to increase market share, however, there was no word on one actually being developed just yet or how it would work.
It's also unclear whether the smartphone would be useful to doctors and nurses. For one, doctor's offices and hospitals are covered in germs already. Not only are they all over hospital surfaces, but studies have shown they call doctors' white coats and their stethoscopes home, too. In fact, doctors' stethoscopes were found to be dirtier than their own palms.
On top of that, speaking to ABC News, infectious disease specialist Dr. William Schaffner said the innovation wouldn't be considered a "great revolution." Only 20 to 30 percent of viruses on glass surfaces like smartphone screens transfer to a person's fingers, a 2013 study found. "To put it in perspective, smartphones are not a major source of hand contamination and a source of infection. But every little thing helps," he said.
Nevertheless, with little consumer interest in its products, any idea is worth pursuing.
Published by Medicaldaily.com