Blind Cheerleader, Who Uses Shadows To Guide Cartwheels And Flips, Makes It To Nationals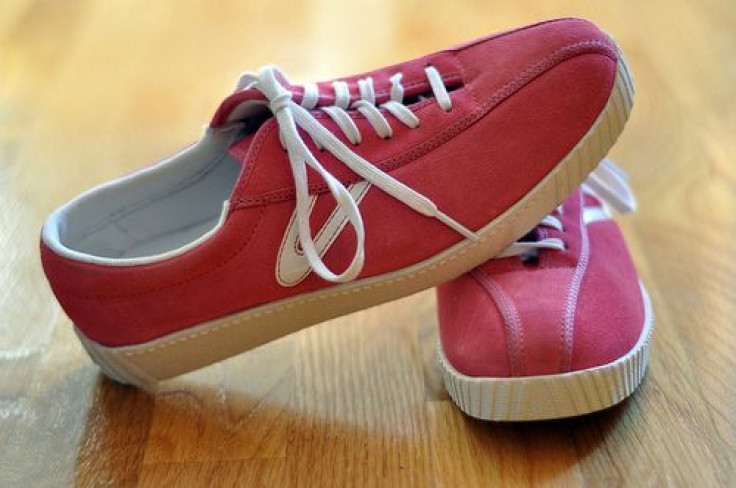 Amid the waving red and white pom-poms of Sacramento's Winters Junior Warriors can be found Olivia Baylor — the ultimate definition of a warrior.
Last Sunday, all eyes were on the 12-year-old girl performing cartwheels and backflips through the use of shadows at the Capitol City Youth cheer championships in Sacramento, Calif. Olivia is able to coordinate herself after dancing over a year with the cheer squad and letting the shadows be her guide because she is legally blind.
The World Health Organization says that over 285 million people in the world are visually impaired — 39 million are blind and 246 million have moderate to severe visual impairment.
According to CBS Sacramento, Olivia is 80 percent blind and developmentally disabled. Her legal blindness and developmental disability impact her communication and learning skills. But despite the obstacles, she continues to step up to the plate in true warrior fashion.
The junior cheerleader receives a great deal of support from her teammates, including longtime friend Annie Ramos. "It's really special to me. I've known Olivia since I was in preschool," she told CBS Sacramento.
Olivia's father, Rudy, is especially proud of the group of girls on the team who continuously support his daughter.
"The girls have never questioned if Alyvia can or can't do something. They let her try repeatedly no matter what," he wrote on his Facebook, the Daily Mail reports. "A lot of times they even let her do it during the routine just because they know she is giving it her all and don't want to take it away."
Olivia's energy and charisma are undeniably contagious that she even causes her teammates to smile.
"Every time I see her, I smile, because she makes me happy," said cheerleader Hunter Freeman to CBS Sacramento.
Similar to Olivia, Brianna Rigsbee, cheerleader for the Wilbur Cross Governors, cheers from the sidelines while being blind. The 15-year-old freshman was born with a condition called microphthalmia, an eye condition that can occur in one or both eyeballs that are abnormally small. Microphthalmia patients may have clouding of the lens of the eye and an arrowed opening of the eye, according to Genetics Home Reference.
The cheerleader usually has the coach or a teammate stand behind her and move her limbs to teach her new steps and arm movements. Brianna cheers throughout the season whenever she gets the chance to show off her school spirit.
Olivia and her teammates got in first place last Sunday. The team will compete in the upcoming national championships run by JAMZ Cheer and Dance in Las Vegas next January.
To view a video of Olivia and the Winters Warriors in action, click here.
Published by Medicaldaily.com