BMI Isn't Always The Best Measure Of Fat: When You Can Be 'Skinny Fat' Or 'Healthy Obese'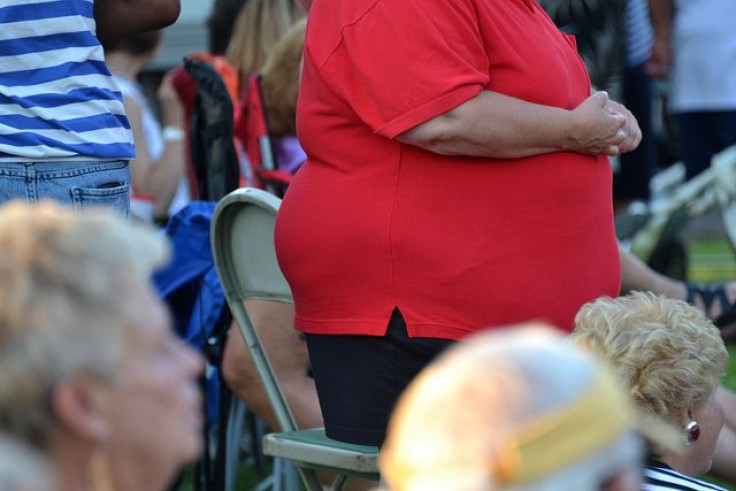 It's pretty well-established that body mass index (BMI) isn't the most accurate measurement of health. For one thing, it's based on a person's weight and height — but it doesn't measure muscle mass, bone density, or gender differences. BMI can't differentiate between fat and muscle; and this is quite problematic, as muscle generally weighs more than fat.
Around 18 percent of BMI measures are inaccurate for people, according to CDC data. You might share the same BMI as someone, but your bodies might look completely different. That's evident in an illustration posted on the New York Times a few months ago, which compared the fat distribution and body size of six people who were all 5-foot-9 and 172 pounds. All six people had a BMI of 25.4, which is officially considered overweight, but their figures look completely different in the graph. Some have pot bellies protruding from their waists, while others look fit and slim.
It's a visual cue of how misleading BMI can be — and how more likely than not, people tend to be "skinny fat" or "healthy obese." "Skinny fat" people tend to have normal or underweight BMIs, but over 25 percent body fat (they're just not as toned or muscular); meanwhile, "healthy obese" people tend to have higher BMIs but less than 25 percent body fat (generally muscular and toned, but thicker and heavier).
The same CDC data found that 11 percent of people with an overweight BMI actually had normal body fat, and 31 percent of people who had normal BMI actually had a lot of body fat, making them "skinny fat." The data was part of the National Health and Nutrition Examination Survey, which examined 5,000 people in the U.S. several years ago. The survey measured height, weight, and body fat percentage so it was able to compare BMI with actual body fat. That can best be viewed in the graph below.
As might be imagined, then, BMI isn't the best way to decide whether or not you're healthy, either. One study found that "skinny fat" people, particularly among Asian Americans, might be putting themselves at risk for health problems related to being overweight, even if they don't appear to be obese. Just because you have a low BMI doesn't mean your risk of diabetes is any less.
That being said, being "healthy obese" isn't great, either. A recent study found that while overweight but healthy individuals do exist, it's only a matter of time before their obesity begins to wreak havoc on their bodies. The researchers watched as healthy obese participants slowly declined in health as they got older, and either grew more obese or diabetic. "Healthy obesity is only valid if it is stable over time, and our results indicate that it is often just a phase," Joshua Bell, lead author of the study, said in the press release. "All types of obesity warrant treatment, even those which appear to be healthy."
So next time you find out your BMI, take it with a grain of salt; often you can tell whether you have more muscle mass than excess fat. Working out daily, eating lots of cruciferous greens and whole grains, and avoiding sedentary lifestyles can all help in building muscle and losing extra fat.
Published by Medicaldaily.com