Boy Stabs Finger With Dirty Syringe Found Inside Pocket Of Sweater Given To Him On Christmas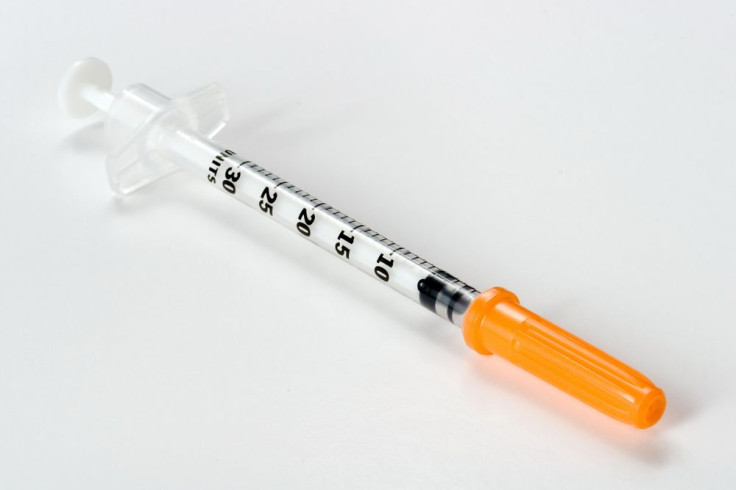 Opening Christmas gifts is supposed to be a joyous, carefree, and exciting occasion. However, when one 16-year-old boy from south Washington tried on his sweater on Christmas morning, he encountered a cringe-worthy object: the dirty needle of a syringe, stuck in his finger.
The boy, whose name was withheld, was doing what most children do when they receive clothes for Christmas. He was modeling a new sweater that his stepfather, Tom Basye, had bought from a Walmart on Black Friday. But when he put his hand inside one of the pockets, a syringe that was missing its cap stuck into his finger. "He literally pulls his hand out and there was a needle stuck in his middle finger, Basye told NWCN. The syringe was one of two inside the sweater's pockets, KOMO News reported. Although the other one had its cap on, both had traces of blood on them, Basye said, according to NBC Portland.
The family was traumatized. "You do not expect on Christmas morning to be opening up presents to find dirty, used needles in your Christmas present," Basye told NWCN. "I couldn't believe that this would happen." The boy's mother, Nanette Snyder, expressed similar thoughts, saying that she "feels like crap. It's a horrible feeling," according to Fox News.
After they found the needle, the family took the boy to the emergency department of St. John Medical Center in Longview, where he received blood tests for human immunodeficiency virus (HIV) and hepatitis, both of which can be contracted through sharing needles. Although doctors said that the chances of contracting both of these diseases are small, the boy will keep getting tested for the next six months — it takes a minimum of two to eight weeks for antibodies to show up in the bloodstream, according to the Centers for Disease Control and Prevention. "He's hanging in there, still pretty distraught about the whole situation," Basye told KGW. "He'll feel better after all the blood work comes."
The family filed an official complaint with the Walmart in Longview, and also plans to file a lawsuit. In response to the complaint, Walmart's corporate spokesperson Betsy Harden said that the company is investigating the claims. "We take this very, very seriously and we want to get to a better idea of what could have happened," she said, according to the Daily Mail. This is the first time the store had received a complaint about needles in merchandise, she said.
Published by Medicaldaily.com