Brain Surgery Solution To Alcohol Addiction?
Dr. Frank Plummer, the renowned Canadian scientist and HIV/AIDS expert, is a recognized authority on infectious diseases whose work has influenced public health policy in Canada and around the world. He's a Distinguished Professor Emeritus of Medicine and Medical Microbiology at the University of Manitoba and is currently developing an HIV vaccine.
Dr. Plummer is also a hardcore alcoholic who almost killed himself by drinking too much. He once admitted drinking 20 ounces of whiskey every night before bed. As expected, this unhealthy habit had unhealthy consequences. It led to chronic liver failure and to a liver transplant in 2014. But even this brush with death wasn't enough to convince Plummer to kick his habit.
Knowing there could be no second liver transplant for him, Plummer decided to take drastic action. He volunteered to become the first person in North America to receive an experimental DBS (deep brain stimulation) treatment to fight alcohol-use disorder.
This experimental trial saw surgeons drill holes into Plummer's skull. Doctors then inserted electrodes into Plummer's brain and the DBS device called a neurostimulator or a brain pacemaker. Plummer's neurostimulator allows doctors to stimulate the part of his brain linked to dopamine, the chemical that makes feeding an addition feel good.
DBS is a neurosurgical procedure involving the placement of a neurostimulator, which emits electrical impulses through implanted electrodes, to specific targets in the brain (or brain nuclei). DBS directly changes brain activity in a controlled manner but its underlying principles and mechanisms aren't fully understood to this day. The thing about DBS is, it works.
DBS has long been used for the treatment of movement disorders, including Parkinson's disease, essential tremor and dystonia. The U.S. Food and Drug Administration approved the use of DBS as a treatment for essential tremor and Parkinson's disease in 1997. Researchers in the United States and elsewhere have also successfully used DBS to help people overcome addictions to opioids and methamphetamine. Plummer, however, is the first patient using DBS to curb his alcohol addiction.
"I was struggling with alcohol, and I'd exhausted pretty much everything," Plummer told CBC News. "So when I was made aware of this new study, I thought yeah, what the hell, let's go for it because otherwise I was going to die."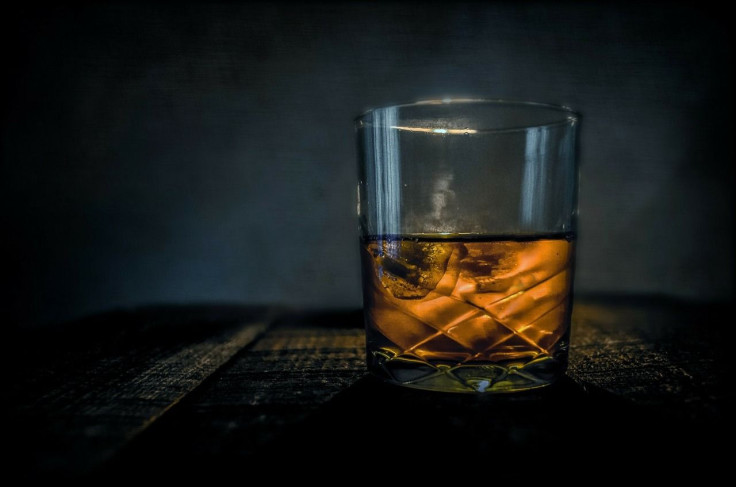 The study he talked about is an experimental addiction treatment overseen by doctors at Sunnybrook Health Sciences Centre in Toronto.
"Regardless of how one gets there, (addiction is) maintained by circuits in the brain that are not functioning properly compared to healthy controls," Dr. Nir Lipsman, a Sunnybrook neurosurgeon, said. "So brain-based conditions require brain-based interventions."
Plummer believes the treatment is helping him -- and that it might help many others in the future.
"I think it's potentially revolutionary," he said. "It's not for everybody, but it's for people like me who've kind of exhausted all other possibilities."
Published by Medicaldaily.com