Breaking Down Obama's Cuts to Healthcare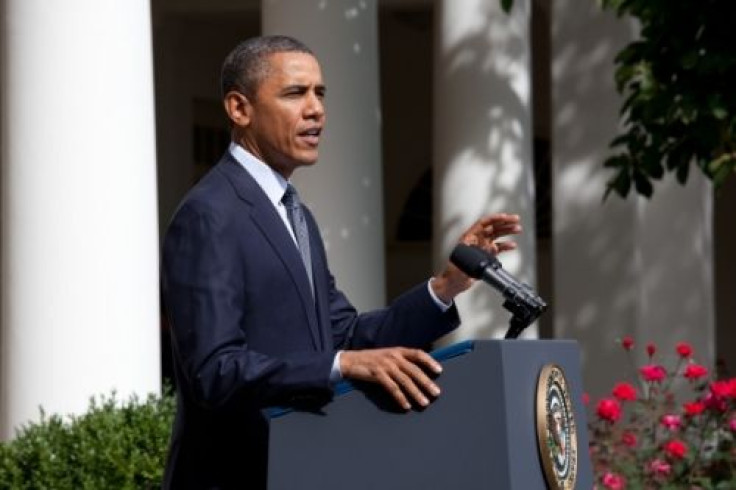 Seeking to address rising health care costs, the Obama administration has recommended that Congress cut federal health spending by a "modest" $320 billion over 10 years, according to the White House.
The cuts will come mostly overpayments to from health insurance programs for seniors.
The reductions would include $248 billion in reductions to Medicare and $72 billion from Medicaid from other programs.
Medicare serves about 50 million seniors and individuals with disabilities.
The White House says the changes will reduce the federal deficit by more than a trillion dollars in the second decade.
Cuts
The White House says overpayments in Medicare will be the major reduction, about $224 billion. The proposed changes would work by "better aligning payments with the costs of care and improving providers' payment incentives to provide high quality care."
Federal subsidies for high-income seniors would drop and the proposal would create financial incentives for newly eligible eneficiearies to "seek high-value health care services to achieve an additional $24 billion in savings."
The changes would extend the solvency of the Medicare Hospital Insurance Trust fund by about three years, the White House said.
Meanwhile, any cuts affecting beneficiaries would not begin until 2017.
Politics
The document, entitled "Living Within Our Means and Investing in the Future" includes broader federal government budget cuts which are part of a $1.5 trillion deficit reduction plan which lawmakers passed in August after months of negotiations and rhetorical wrangling.
The proposal will be handled by a Congressional panel with split evenly among Republican and Democratic lawmakers.
Obama will veto any Congressional bill that reduces Medicare benefits without tax increases to "the wealthiest Americans and biggest corporations," the White House said.
Overall Healthcare Costs
In 2010, the U.S. spent approximately $2.6 trillion on healthcare, or about 17.6 percent of economic output as measured by Gross Domestic Product, "more than any other developed nation."
The Affordable Care Act, a 2010 law passed by Congress and signed by Obama, is expected to reduce the federal deficit by over $200 billion over the next 10 years and by over $1 trillion in the decade beyond that.
The White House says the ACA helped extend Medicare's solvency by requiring more efficient spending and by addressing wasteful spending.
However "Medicare Trustees still estimate trust fund exhaustion in 20204.
Breakdown
The following list includes a breakdown of some of the reduction proposals offered by the Obama Administration.
Medicare Reductions:
- Teaching hospitals - $9 billion
- Rural hospitals - $6 billion
- Post-acute care – nursing facilities, long term care hospitals, in patient rehab facilities, and home health - $42 billion
- Drug manufacturers - $135 billion
- Waste, fraud and abuse – erroneous payments, improper payments, penalties for not using e-records, imaging service mispricing $5 billion
- Some beneficiaries – Paying higher premiums - $20 billion
Medicaid Reductions will include:
- States – financing practices, federal matching rates, medical equipment reimbursements, third-party liability for claims -$46.7 billion
- Hospitals for low-income and uninsured individuals - $4.1 billion
- Health insurance assistance programs - $14.6 billion
- Waste, fraud and abuse – Improve drug manufacturer reporting and registration of drugs, track high users and prescribers of drugs, ensure drug rebates are made, rebate agreements are complied with, ensure federal funds not used to pay state share of costs - $110 million.
Others
- Manufacturers – reduce exclusivity period for generic biologic drugs - $3.5 billion
- Shift some pharmacy contracting functions away from Federal Employee Health Benefit – $1.6 billion
- Prevention and Public Health Fund – Scale back program - $3.5 billion
Published by Medicaldaily.com