Breast Cancer Reconstruction: Pros And Cons of Surgery With Mastectomy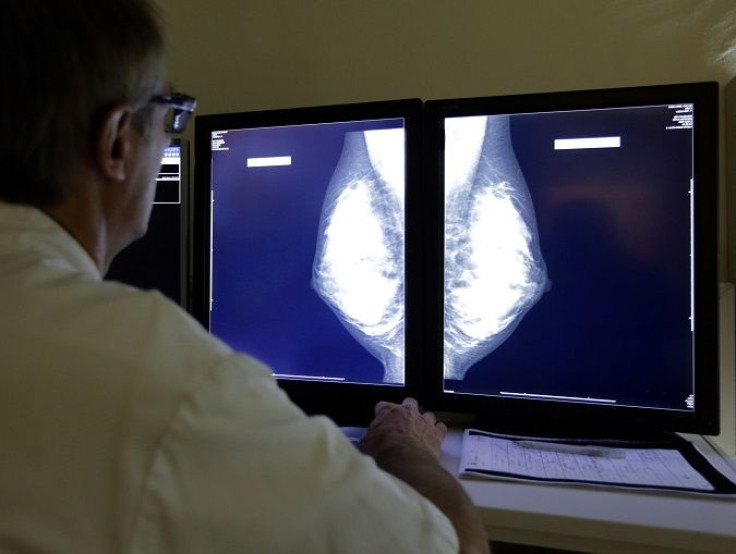 A surgery to remove all breast tissue from a breast, called a mastectomy, is one treatment option to prevent cancer's spread. Women who undergo this procedure sometimes opt for breast reconstruction, which can help restore the look and feel of the breast, and may help a woman regain confidence in her appearance. With about one in eight women in the United States expected to develop the disease in her lifetime, according to the American Cancer Society, mastectomies and reconstructive surgeries will continue to be options women may choose as part of their treatment.
Breast reconstruction is typically performed by a plastic surgeon, according to the Susan G. Komen Foundation, and can be done at the same time as the mastectomy or at a later date. The former is called "immediate" breast reconstruction and the latter is considered "delayed."

Women who decide to undergo breast reconstruction — either immediate or delayed — have more options. The procedure can be done with breast implants, filled with saline or silicone, or natural tissue flaps, which use skin and fat from your own body. A combination of these methods can also be used. The following list of pros and cons has been compiled using information from the Susan G. Komen Foundation and the American Cancer Society.
Here's what to think about if you're considering breast reconstruction surgery:
PROS:
Breast reconstruction may help women feel more comfortable about the way they look after a mastectomy, Susan G. Komen reported.

Eliminates use of an external prosthesis, which would fit inside a bra.

Surgical scars will likely fade over time.

Federal law requires most insurance plans cover the cost of breast reconstruction.
CONS:
Possible complications from surgery — including reactions to anesthesia, bleeding, blood clots, and infection, according to the American Cancer Society.

Side effects like tissue death, problems with the implant, loss of nipple or breast sensation, uneven breasts or even changes in the arm are possible later on. Some ailments may require additional surgery.

Tissue flap operations leave 2 surgical sites and scars.

Breast implants have the potential to rupture, and MRIs may be needed every few years to make sure that they have not broken. Health insurance may not cover these follow-ups.

Implants most commonly cause "capsular contracture," which makes the breast feel hard, but it can be treated.
Read more:
Breast Cancer Awareness 2016: 10 Facts You Should Know About The Disease
Can Breast Cancer Be Detected With A Simple Blood Test? Scientists Seek New Ways To Find, Monitor The Disease
Published by Medicaldaily.com