Breast Cancer Survivor Tracie Benjamin Receives Marriage Proposal On National TV; What Was Her Answer? [VIDEO]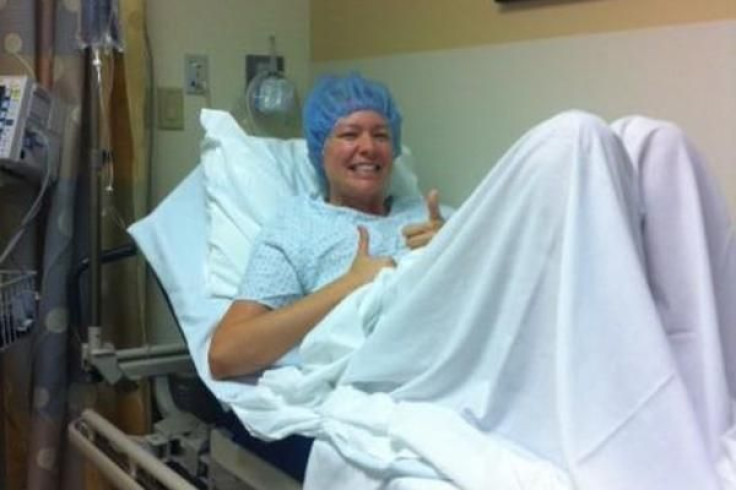 Tracie Benjamin, 30, has been all smiles after finding out that she was free of breast cancer back in May, but nothing compares to the smile she put on after her boyfriend of seven years, Ryan Connor, 28, got down on one knee and proposed during her live interview with KATU. The breast cancer survivor still faces two more rounds of chemotherapy on top of an anti-estrogen pill regimen for the next 10 years.
"We had discussed marriage in the past, but I didn't want to pressure him for a proposal," Tracie told Yahoo! Shine. "However, his mother and I would secretly send each other website links to engagement rings we loved."
Tracie had just participated in the Susan G. Komen Race for the Cure this past Sunday when the local Portland, Ore., television station pulled her aside for an on-air interview. Tracie knows a lot about breast cancer not only from her five-month battle, but also from her mother who has fought the disease for 10 years.
According to the National Breast Cancer Foundation, one in eight women will be diagnosed with breast cancer during her lifetime, making it the most common type of cancer in women. Out of the estimated 220,000 women who are diagnosed with breast cancer each year, 40,000 will result in death.
While she was telling her story and discussing treatment, Tracie was suddenly interrupted by her boyfriend who clearly had something to say. Tracie had no idea what was going on. "I was trying to focus on the interview and was so confused about why he was interrupting," Tracie told Yahoo! Shine. "I was thinking to myself, 'Um, can you move?'"
Connor, who later admitted to being "insanely nervous," started off by telling Tracie "I love you" and then got on one knee, causing Tracie's jaw to drop. "I love you so much and I want to be with you and I want you to know that," Connor told Tracie while cameras rolled. "I want to ask you to marry me. Spend the rest of your life with me."
"Yes, of course!" was all Tracie could get out.
Click here for the video.
Published by Medicaldaily.com