Breastfeeding At Graduation? Karlesha Thurman Causes Social Media Explosion After Graduation Photo Goes Viral
Karlesha Thurman, 25, caused a stir at her graduation. No, it wasn't for her outstanding academic achievement or any other profound reason — she was merely breastfeeding her child.
"I found out I was pregnant my last year of college, had my daughter one week into my last semester, she was my motivation to keep going, so me receiving my BA was OUR moment, so glad I captured the moment and so glad you shared it with the world so thank you again.," she wrote on her Facebook page, according to a BuzzFeed report.
The recent graduate of California State University, Long Beach, decided to share the photo on the Facebook page, Black Women Do Breastfeed. Thurman expected positive feedback, and while there were some supporters, there was also a plethora of hateful messages. "Uhhh....what? Anyone else think this is more [weird than] cool?" said one Facebook user. Twitter was no better.
This type of shaming happens all over the world against women who want to feed their babies in public. Rhea Holley of London felt similarly humiliated by a couple in a coffee shop. According to the Daily Mail, she was feeding her 11-month-old son when a couple called her a "slut" for breastfeeding her baby inside the establishment. Holley said the incident ruined the breastfeeding experience for her.
Thurman seems to have a more positive outlook on the situation, and she doesn't intend to let it get the best of her. "I am so shocked that it has gotten this much attention," Thurman told BuzzFeed.
Despite the controversy this might have caused, Thurman was not doing anything illegal or against school policy. According to California Civil Code Section 43-53, "Notwithstanding any other provision of law, a mother may breastfeed her child in any location, public or private, except the private home or residence of another, where the mother and the child are otherwise authorized to be present."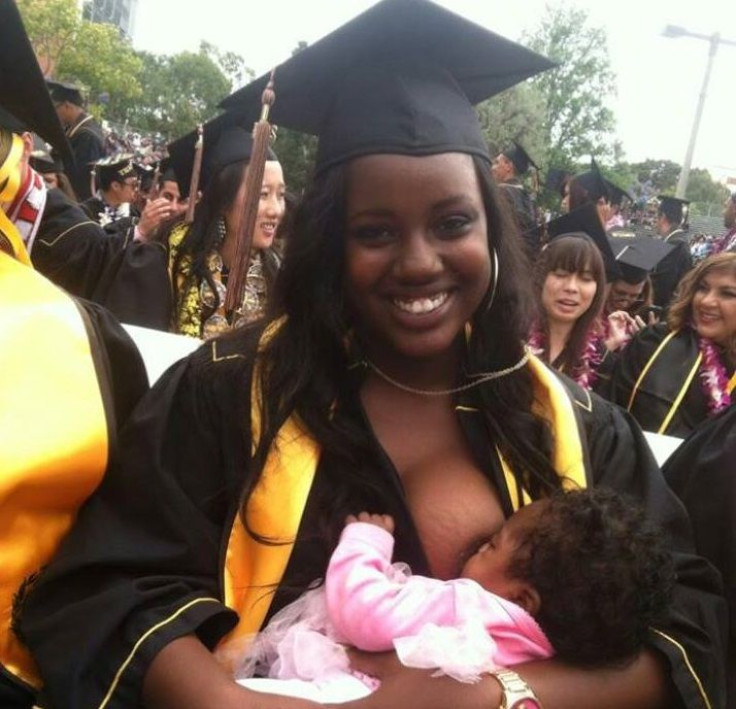 Published by Medicaldaily.com