Breastfeeding May Help You Survive Cancer: 6 Months Of Nursing Lowers Mortality Rate For Breast Cancer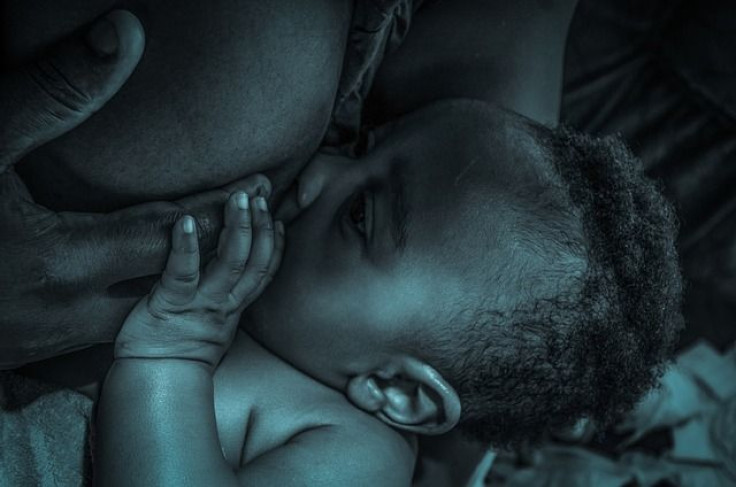 From increased IQ to protection from disease, the benefits of breastfeeding an infant seem endless. However, a new study has found that the benefits of breastfeeding may also extend to the mother, and may lower her risk of dying from cancer.
A new study now published online in Breastfeeding Medicine found that breastfeeding for longer than six months is associated with a better breast cancer survival rate. Arthur I. Eidelman, MD, Editor-in-Chief of the journal, said in a recent statement the study "confirms that the long-term maternal health benefits of breastfeeding are not only preventative in nature, but that it also has the capacity to reduce the severity of breast cancer."
In order to come up with this finding, researchers studied 629 women 20 years after undergoing surgery for primary breast cancer. They found that, among the breast cancer survivors, those who breastfed for longer than 6 months had both lower breast cancer mortality and overall mortality risk after 20 years.
Breastfeeding has also been associated with other benefits for the mother. For example, a new study found that mothers with gestational diabetes who breastfed immediately after giving birth were half as likely to develop Type 2 diabetes within two years compared to women with the same condition who exclusively formula fed their babies.
The results revealed that almost 12 percent of women in the study developed Type 2 diabetes within two years after delivery. However, those who exclusively formula fed their babies at 6 to 9 weeks of age were more than twice as likely to develop diabetes as the women who exclusively breastfed their babies. Women who breastfed experienced a 35 to 57 percent reduction in two-year diabetes risk, depending on the intensity of lactation.
"These findings highlight the importance of prioritizing breastfeeding education and support for women with gestational diabetes as part of early diabetes prevention efforts by health care systems," said lead author Dr. Erica Gunderson in a statement. According to Gunderson, both the level of intensity and the duration of breastfeeding could offer unique benefits to protect women against Type 2 diabetes following gestational diabetes.
Source: Lööf-Johanson M, Brudin L, Rudebeck CE, et al. Breastfeeding Associated with Reduced Mortality in Women with Breast Cancer. Breastfeeding Medicine. 2016
Read More:
World Breastfeeding Week 2016: Baby Formula Vs. Breast Milk; Which Is Better For Children's Health? Read Here
Benefits Of Breastfeeding Are Not Limited To The Baby; It May Lower Type 2 Diabetes Risk In Some Mothers, Too: Read Here
Published by Medicaldaily.com