British Actor Stephen Fry Reveals Suicide Attempt To Stunned Live Audience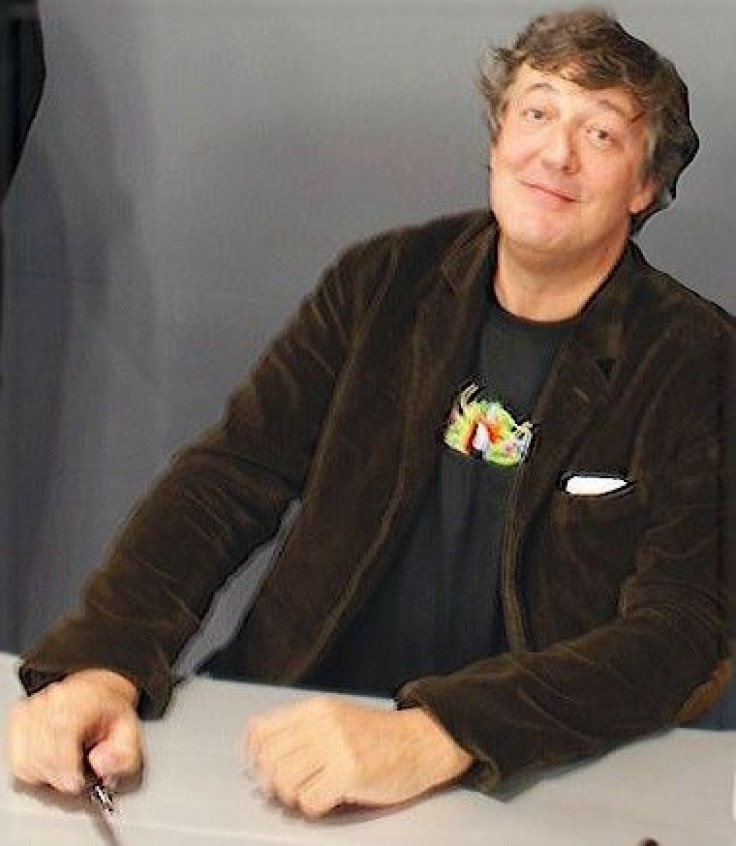 British actor and comedian Stephen Fry admitted to fellow comedian Richard Herring that he tried to take his own life last year in a haze of drugs and alcohol.
"I am the victim of my own moods, more than most people are perhaps, in as much as I have a condition which requires me to take medication so that I don't get either too hyper or too depressed to the point of suicide," Fry explained to Herring.
According to the World Health Organization's data, over 350 million people around the world suffer from depression. As a result around one million people each year die from suicide.
During the live taping of Richard Herring's Leicester Square Theatre Podcast on Monday, a live audience sat in silence as Fry revealed his suicide attempt in 2012 and how, if it were not for one of his producers, he would not have made it.
"I would go as far as to tell you that I attempted it last year, so I'm not always happy - this is the first time I've said this in public, but I might as well," Fry added.
"I'm president of Mind, and the whole point in my role, as I see it, is not to be shy and forthcoming about the morbidity and genuine nature of the likelihood of death amongst people certain mood disorders."
Mind is a mental health charity that offers advice and support to anyone facing a mental illness while raising awareness and removing stigmas.
On Mind's website Fry states, "I am honoured and delighted to be the President of Mind. The mind, like the body, is prone to disease or disorder, and we must end the stigma of mental health problems."
"The mental health sector is the most amazing place to work at the moment and it is a privilege to follow in the footsteps of Lord Melvyn Bragg. I can only hope to live up to the standard that he has set in his fifteen successful years at the helm."
Fry previously shared his struggle with bipolar disorder through his 2006 documentary titled Stephen Fry: The Secret Life of the Manic Depressive. Fry, along with celebrities Carrie Fisher and Richard Dreyfus, explain what it is like to suffer from the debilitating illness.
Published by Medicaldaily.com