California Apple Plant Linked To Deadly Listeria Outbreak: FDA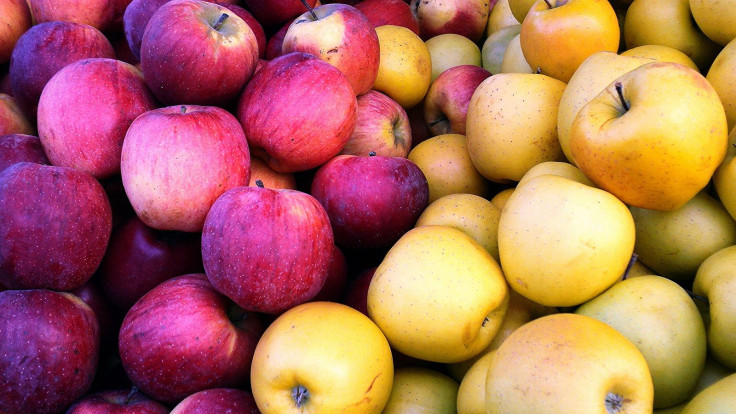 SEATTLE (Reuters) - Strains of listeria bacteria found inside a California apple processing plant are believed to be the same ones associated with an outbreak that killed seven people and sickened dozens of others last year, federal officials said.
Two strains of Listeria monocytogenes were confirmed in the Bidart Bros. apple processing plant near Bakersfield, California, the Food and Drug Administration (FDA) said.
"Those same strains were also found in Bidart Bros. apples collected from a retailer," the FDA said in a statement on Friday.
A majority of the people infected by listeria fell ill from eating packaged, caramel-coated apples, according to the Centers for Disease Control and Prevention.
The outbreak sickened 32 people from October through December, killing seven in 11 states, the CDC said.
Bidart Bros. this week issued a voluntary recall of all shipments of Granny Smith and Gala apples still available in the marketplace, the FDA said. The last apple shipment went out on Dec. 2, the agency said.
Bidart Bros. said in a statement the results of the listeria tests were "devastating."
"As a family-owned grower operating in California since the 1930s, we place safety at the forefront of everything we do. Our hearts go out to all who have been impacted by the apple-related listeriosis outbreak," Leonard Bidart, the company's president, said in the statement.
Listeriosis is an infection that primarily affects older adults, pregnant women, newborns and people with weakened immune symptoms. Symptoms include fever, muscle aches, headache, confusion and convulsions.
The CDC warned consumers in December not to eat any pre-packaged, commercially produced caramel apples, including those with other toppings such as nuts, chocolate or sprinkles, until the source of the outbreak was pinpointed.
(Reporting by Victoria Cavaliere; Editing by Richard Chang)
Published by Medicaldaily.com