California Pistachios Recalled After Salmonella Infects 11 People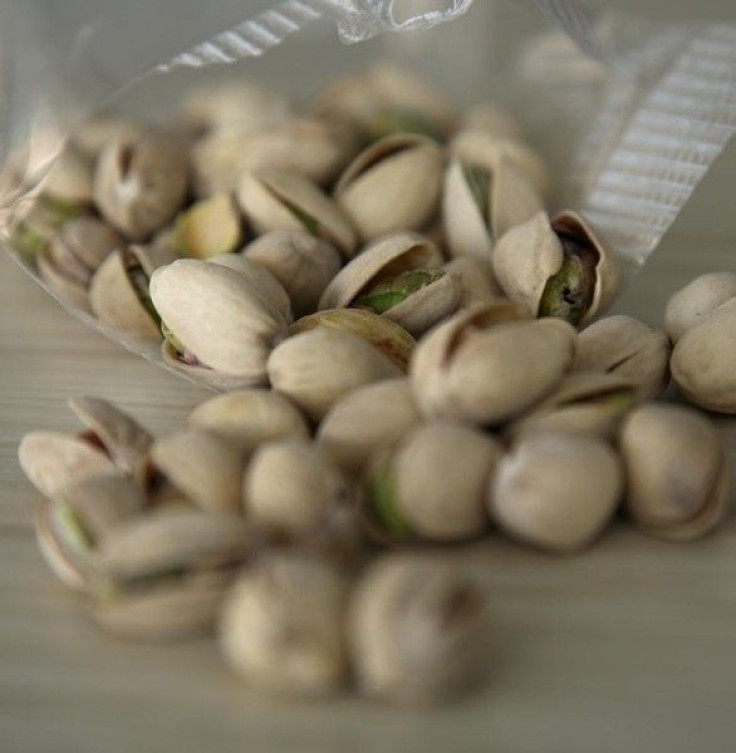 (Reuters) - A California pistachio producer has recalled some of its pistachios after the nuts were linked to a strain of Salmonella that made 11 people ill in nine U.S. states between December and February, the Centers for Disease Control and Prevention said.
The producer, Wonderful Pistachios, said the recall is voluntary. The nuts were sold throughout the United States and Canada under the brand names Wonderful, Paramount Farms and Trader Joe's.
The CDC on Wednesday advised consumers not to eat any recalled pistachios that might be in their homes. The lot codes of the recalled products are available on the Wonderful Pistachios website. http://tinyurl.com/hrv8e66
Infections, caused by the strain Salmonella Montevideo, were reported in 11 people between Dec. 12 and Feb. 9. Two people were hospitalized; no deaths were reported, the CDC said.
There were cases in Washington, Arizona, North Dakota, Minnesota, Michigan, Virginia, Connecticut, Georgia and Alabama, the CDC said.
A number of the infected people reported having eaten Wonderful brand pistachios, and the CDC found the outbreak strain of Salmonella in raw pistachios at Paramount Farms, where Wonderful pistachios are grown.
Salmonella, a bacterial infection that causes vomiting, diarrhea, abdominal cramps and fever, is most commonly found in raw or undercooked meat, poultry and eggs.
(Reporting by Fiona Ortiz; Editing by Steve Orlofsky)
Published by Medicaldaily.com