Calorie-Counting App, 'Calorific,' Illustrates What 200 Calories Of Every Type Of Food Looks Like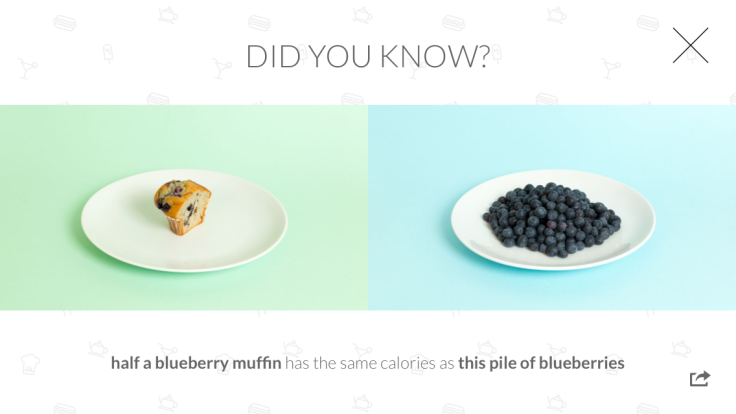 People who are looking to lose weight or maintain their healthy diet are usually familiar with calorie-counting apps, but there's a new one on the market that changes the way we see 200 calories. Calorific is available for all iOS platforms to let users quickly compare what 200 calories of virtually anything looks like.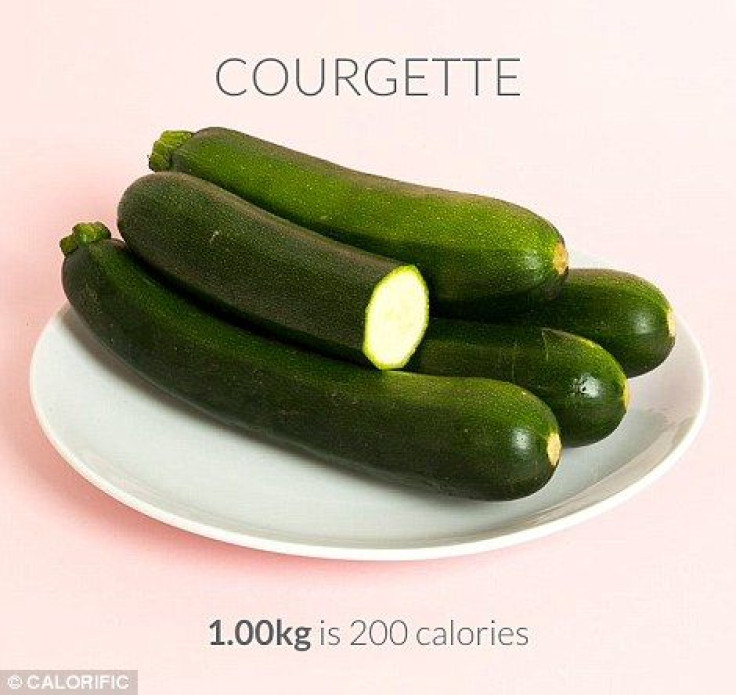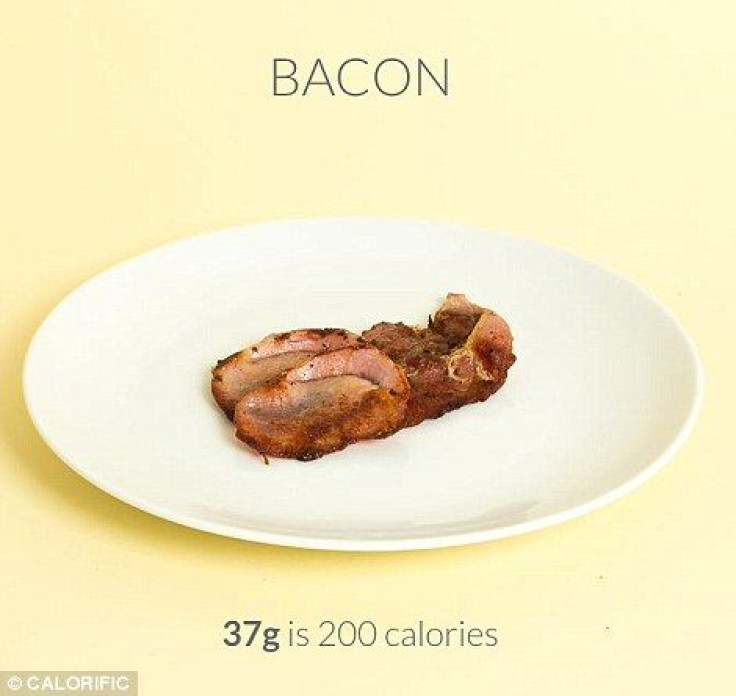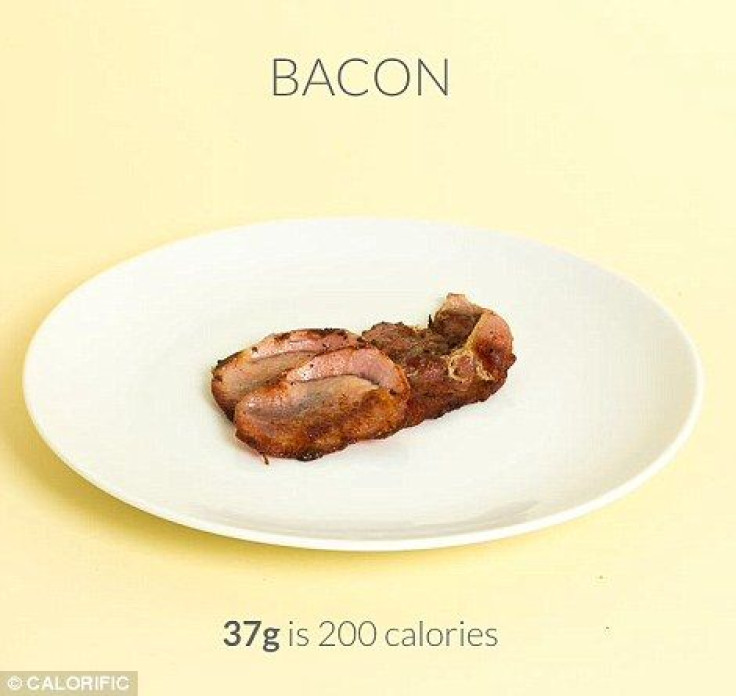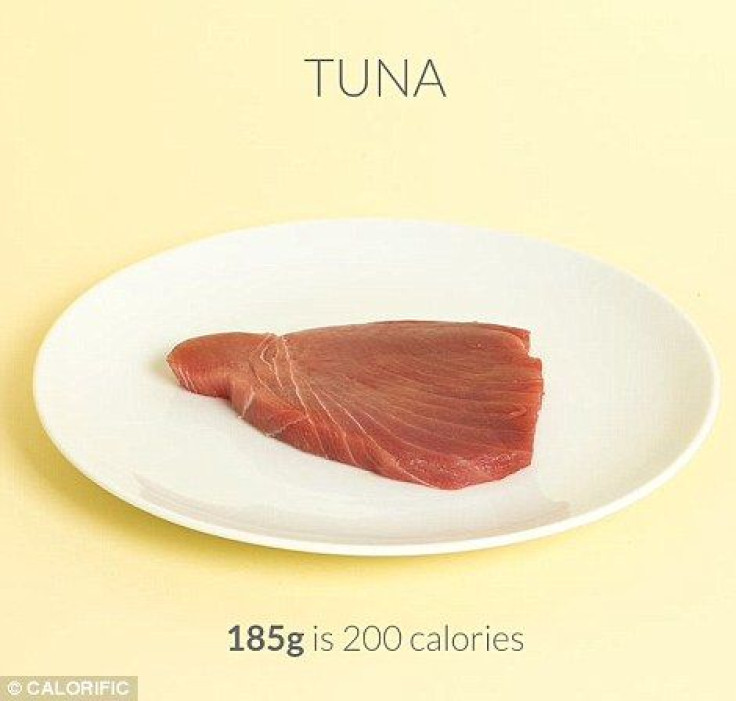 Want to know how much of that banana you can eat for your mid-morning snack time? Just enter in the word banana and a photo of one-and-a -half bananas on a plate will appear as the result. Or you could scroll through the gallery of photos conveniently categorized, and under "fruit" you'll see a huge 350-gram (g) plate of blueberries or 690g of approximately five lemons. Whatever food items you choose to compare, everything on the app is 200 calories. It makes it easy for those who rely on calorie counting to manage their diet.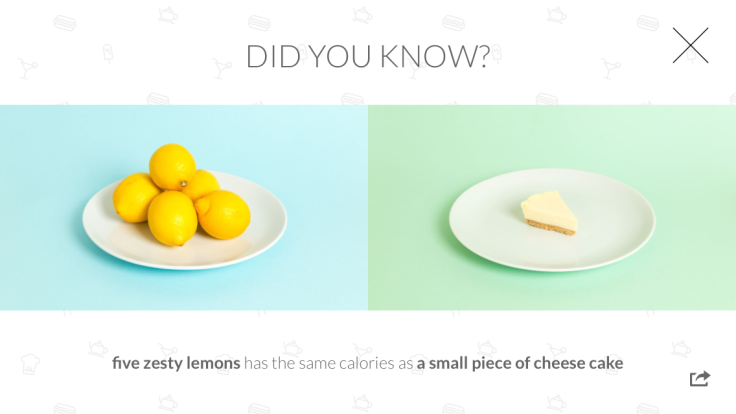 The entire app makes the user confront the reality that 200 calories is less than one doughnut, or half an avocado, half a blueberry muffin, two-and-a-half pancakes, or a big spoon of mayonnaise. The average women between the ages of 19 to 30 years old should consume a total of 2,000 calories a day, so these portions are really just a tenth of their day's diet. Men of the same age bracket are allotted 2,400 calories a day because of their typically larger build and faster metabolism.
The app may be very successful considering the 100-calorie chip and cookie bag crazes that Kellogg's relied on for a chunk of its sales. However, last quarter its sales dropped 16 percent, and the CEO believes it's because of the shift from a calorie conscience nation to higher quality foods. The diet shift gave birth to the popular Greek yogurt, wheat waffles, and nut protein bar market, while lower calorie foods suffered. Calorific's success completely depends on the average dieter's perceptions of health.
Published by Medicaldaily.com