Can The FDA Keep Pandemic Fraudsters at Bay?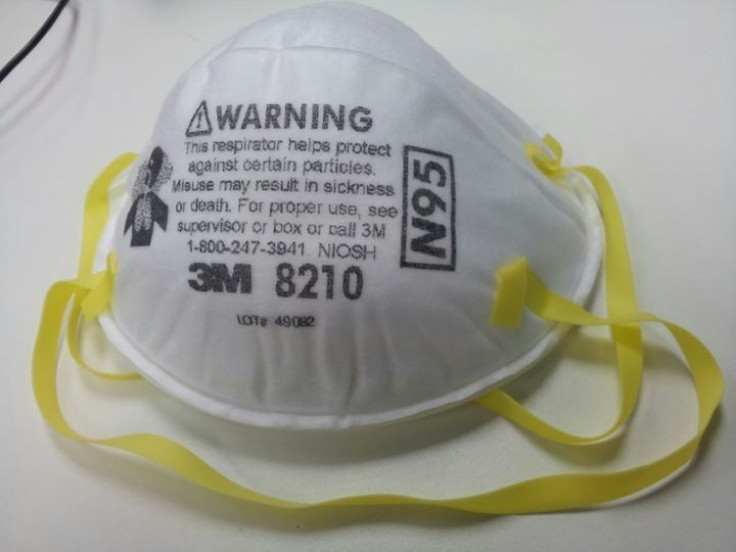 A year into the coronavirus pandemic, it's harder than ever to know what products to trust. The pandemic has given rise to medical and wellness markets filled with misleading claims, rushed solutions, and outright fraudsters hocking counterfeit and inadequate products.
The FDA is working to separate the wheat from the chaff, issuing Emergency Use Authorizations for well-researched and tested treatments and working with other agencies and businesses to shut down bad actors trying to infiltrate the market.
FDA vs modern "snake-oil salesmen"
In a recent FDA Voices post, Associate Commissioner for Regulatory Affairs Judy McMeekin, PharmD, outlined the agency's ongoing fight against Covid-19 fraudsters peddling supposed cures and vaccines. The FDA has found more than 1,300 fraudulent products since last year and issued hundreds of warning letters; seized web domains, and responded to requests to shut down some online stores. The targets range from fake medicine and vaccine injections to sketchy herbal teas that supposedly prevent Covid-19.
According to Dr. McMeekin, the danger in false Covid cures is twofold. Untested, unidentified substances can be dangerous in and of themselves, but especially with the pandemic they can also create a false sense of safety. That feeling can in turn lead to riskier choices and potential exposure to the virus.
With the pandemic also taking its toll on the country's mental health, the FDA is facing a second front in its battle.The agency has taken action against distributors claiming to sell supplements and other so-called cures for serious conditions like depression.
The FDA does not scrutinize supplements for efficacy, but does regulate labeling, for example. Supplements are regulated as food, so supplement manufacturers do not have to offer proof of their claims. They also aren't tested for interactions with other drugs, and that can spell trouble if you're on other medications. The FDA explains that "products intended to cure, treat, mitigate, or prevent disease are drugs and are subject to the requirements that apply to drugs, even if they are labeled as dietary supplements."
The agency summed up the situation with one simple rule to follow: "If claims sound too good to be true, they probably are." FDA-authorized treatments are distributed directly through medical professionals, and none are currently available for online sale.
Not-so-clean sweep
Beyond the proliferation of hand sanitizers from a wide variety of manufacturers, there's a new tech aspect too: There are disinfecting products, gadgets for home, commercial, and healthcare environments, that need scrutiny as well
You've likely noticed in drug and department stores tools for purchase, claiming to disinfect with ultraviolet light. Some look like wands, while others are the size of common devices like cell phones.
These devices might appear to be the real deal, but the reality isn't as promising. PC Magazine consulted several experts, all of whom doubt ed that devices marketed for the general public would be effective. A report from Discover Magazine found that many consumer-grade devices simply aren't powerful enough or don't use the right wavelengths to actually kill any germs. FDA guidance indicates that consumer-grade devices may not be able to provide the high-dose of UV light and long period of exposure needed to effectively kill Covid-19.
The PPE problem
On the healthcare front, decontamination became a high priority early in the pandemic-- not just for facilities and patient rooms, but for personal protective equipment as well. Shortages led to hospitals taking drastic measures to preserve their limited supplies.
A new industry quickly sprouted up to adapt masks for repeated use. Peter Tsai, the inventor of the N95 mask, came out of retirement to help the N95DECON project develop ways to sanitize and reuse the masks. Single-use N95 masks now can be stretched for days or even weeks-- a practice the CDC has acknowledged through official guidance on respirator reuse.
An ECRI webcast in April 2020 outlined options for decontamination. At that time, 48% of surveyed hospitals were already using at least one method to sanitize masks for further use. Hydrogen peroxide and UV light were the two leading choices. One of the first methods to receive Emergency Use Authorization, a hydrogen peroxide-based system from Battelle Memorial Institute, entered widespread use in spring 2020. The company was later issued a warning letter because adverse reactions were not being adequately tracked. The company did not respond to our request for comment.
Despite production stabilizing, hospitals still ration to ensure a consistent supply of masks and to keep costs down. But scientists and frontline workers are concerned about the supply, as well as current CDC guidelines and hospital policies regarding who needs higher-tier protective gear. They argue that ventilation and respirator guidelines have not been adequately updated to address an airborne contagion, especially for non-healthcare workers and hospital personnel who aren't in direct contact with Covid patients.
To make matters worse, users now have to question whether the available PPEs can be trusted to keep them safe.
Counterfeit conundrum
After the FDA's rare Umbrella EUA allowing the use of foreign masks like China's KN95, the newly expanded market quickly filled up with rings of foreign and domestic counterfeiters. Imitations and other inadequate masks may look like the real thing but often do not offer the same degree of protection.
Healthcare safety watchdog ECRI found that up to 70% of KN95 masks that it tested did not meet minimum safety standards for use in a healthcare environment. Some imported masks arrived accompanied by falsified National Institute for Occupational Safety and Health (NIOSH) approval paperwork, fake registry numbers, and information copied from other products.
Several large-scale scams to sell masks were uncovered as well. Alejandro N. Mayorkas, Homeland Security Secretary, told reporters that the agency seized over 11 million counterfeit N95 masks in recent weeks, including 1 million in a single raid in Maryland.
Many of these problematic PPE mimic real, FDA-approved models from reputable manufacturers. Besides Maryland, investigators seized masks in Washington state and Minnesota; all told the numbers were in the millions. Healthcare providers should consult guides like this one from the FDA to identify legitimate manufacturers, and this one from the CDC to filter out the fake masks..
Steve Francis, director of the Intellectual Property Rights Coordination Center at the Department of Homeland Security, called the counterfeits "extremely dangerous," adding, "They're providing a false sense of security to our first-line responders, to American consumers." It is vital, he said, that frontline workers get legitimate N95 masks.
Fake and ineffective supplies haven't been limited to masks or even PPE. Covid tests were also a big target, with many high profile cases uncovered throughout 2020. Fake Covid tests were especially prevalent in the UK. Some of that UK supply even made its way to US shores, though aggressive screening by Customs and Border Protection prevented some from reaching the market.
The struggle continues
With President Biden suggesting that vaccine supplies may not stabilize until May and a return to normal life a year away, a true end to the pandemic remains out of reach. And that means we will need to consider every product with a healthy degree of skepticism and do the necessary homework to make sure it's trustworthy before we buy.
Sean Marsala is a health writer based in Philadelphia, Pa. Passionate about technology, he can usually be found reading, browsing the internet and exploring virtual worlds.
Published by Medicaldaily.com