Can Grindr Help Protect The Gay Community From STD Spread? NIH Spends $432K To Find Out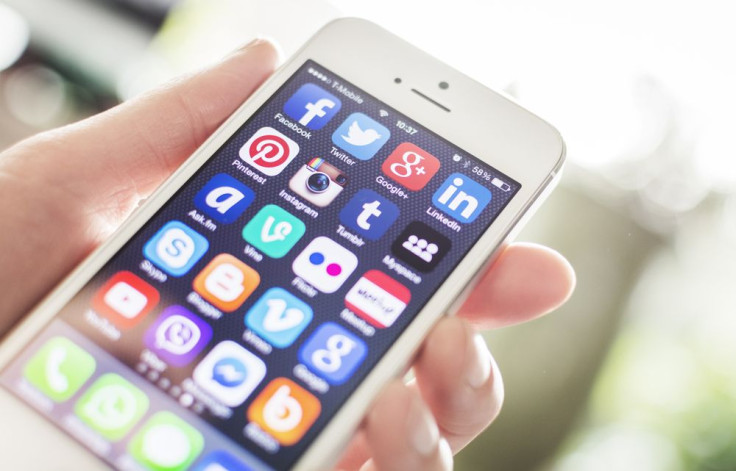 The National Institutes of Health has announced it awarded Columbia University with a $432,000 grant to study whether using gay dating smartphone apps such as Grindr increases men's likelihood of engaging in risky sexual behavior. The research, which has not yet been released, in part, aims to open up opportunities to reduce the spread of sexually transmitted diseases among the men who sleep with men (MSM) population.
According to the grant, smart phone applications "may have accelerated the rate with which men can meet and connect with sexual partners over that of the traditional Internet."
The study is meant to investigate "how and why smartphone applications are used for sexual partnering," and how gay men "present themselves" on the app, how they communicate with one another, and what they are looking for in a potential partner, The Washington Free Beacon reported. As the study describes, it aims to: "Investigate the sexual and emotional states (e.g., more/less urgency, arousal, impulsivity) that MSM experience when seeking or meeting sexual partners using smartphone applications and gain insights into how these states may contribute to sexual risk behaviors."
According to the Daily Mail, Columbia researchers interviewed 60 gay males (20 black, 20 white, and 20 Latino) who used mobile apps like Grindr to meet sexual partners over the past three months. A quarter of the participants were HIV-positive.
The investigators hope that further understanding the habits of gay men who use smartphone applications will help uncover information which may be used to help protect the health of the gay male community. For example, the researchers aim to use the information gathered to help investigate the possibility of using "smart-phone based sexual risk reduction intervention."
Study leader Dr. Karolynn Siegel told Free Beacon that she is still analyzing the data from the study and a full reporting of the findings are not yet available.
The rate of STD transmission is highest in the gay and bisexual community, with MSM accounting for the highest diagnosis rate of syphilis, chlamydia, gonorrhea, and HIV infection rates in the United States, according to the Centers for Disease Control and Prevention. Studies, in addition, have shown that Grindr users have an even higher STD rate than non-users. Since "Grindr," which first came out in 2009, is the most popularly used all-male location-based social network in the world, studying it may yield the most accurate and therefore most useful information about the dating habits of gay men.
Published by Medicaldaily.com