Can You Survive Being Shot In The Head? New Tool Could Predict Chances Of Living After Gunshot Wound To The Brain
In 2014, firearms killed 33,736 people in the U.S., according to the Centers for Disease Control and Prevention. Researchers in a new study have developed a state-of-the-art tool to help predict a person's chance of survival after a gunshot wound, even with a head injury.
This survival-predicting tool is called the SPIN-Score, which stands for Surviving Penetrating Injury to the Brain, and it predicted whether people would survive with 96 percent accuracy.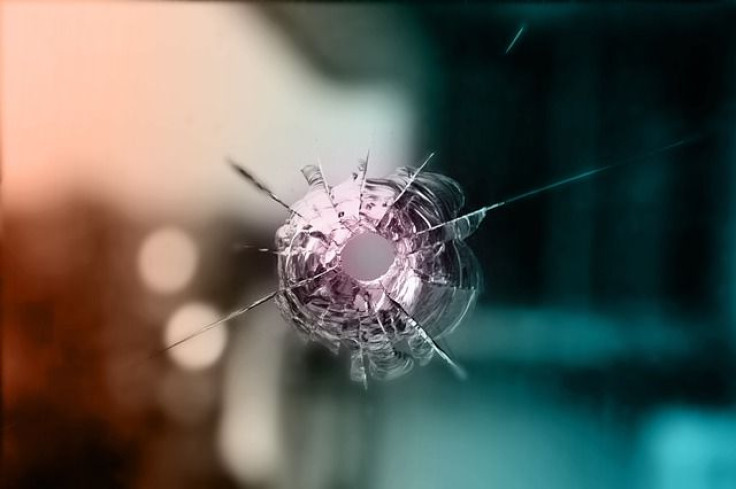 To develop the SPIN-score, researchers looked back at 10 years of data from two level-one trauma centers on patients who'd experienced penetrating brain injuries— which, in most cases, were caused by gunshots. The team paid close attention to factors associated with surviving the injury, both in the hospital and six months later.

Research showed that a person's pupils responded to light and how they could move in response to stimuli, such as obeying commands or withdrawing from pain, were the strongest predictors of survival.
In the study,SPIN-Scores ranged from four to 52, with higher scores indicating a greater chance of survival. Those with a score of 35 and higher had a 98 percent chance of survival, but only 3 percent with a score of 20 or less survived. There were no patients in this group with a SPIN-Score of 16 or less who survived.
"Gunshot wounds are the number one cause of penetrating traumatic brain injuries," study author Susanne Muehlschlegel said in a press release. "Much of our knowledge about surviving such injuries comes from the battlefield, not from shootings among civilians. Being better able to determine the average person's chance of survival could help doctors and families make important decisions about medical treatment."
More research is needed to validate the SPIN-Score, Muehlschlegal added.
Source: Muehlschlegel S, Ayturk D, Ahlawat A, Izzy S, Scalea TM, Stein DM et al. Predicting survival after acute civilian penetrating brain injuries. Neurology. 2016.
Read more:
Child Gunshot Wounds Most Likely In Homes With Firearms; Arkansas Leads Nation With Unlocked And Loaded Guns [Video]
What Happens When You Get Shot? Ballistic Gel Shows How Serious A Gunshot Wound Really Is
Published by Medicaldaily.com