Canadian Doctor Squares Off With US Senator Over Health Care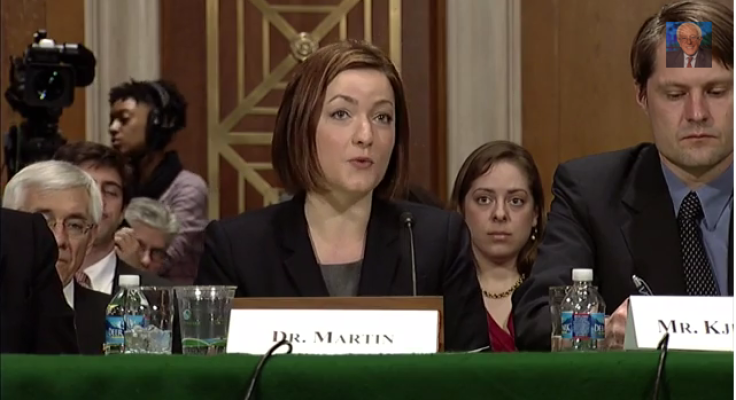 A U.S. Senate subcommittee hearing heated up last Tuesday when a Toronto doctor, Danielle Martin, slammed North Carolina Republican Sen. Richard Burr's questions regarding Canadian health care. Martin was one of seven panel experts invited to speak at the subcommittee on primary health and aging's hearing on single-payer health care systems. Canada and the six other countries with the government-funded system, which provides universal coverage, have managed to spend far less than the U.S. on health care.
Martin remarkably kept her composure when anti-Obamacare Sen. Burr, in an at times condescending air, posed questions regarding the single-payer system. He asked Martin, for instance, why former Newfoundland Premier Danny Williams had heart surgery in Miami instead of in Canada.
Martin replied that the pioneers of the heart valve replacement surgery that Williams had are in fact based in Toronto. "So what I say is that sometimes people have a perception, and I believe that actually this is fueled in part by media discourse, that going to where you pay more for something, that that necessarily makes it better, but it's not actually borne out by the evidence on outcomes from that cardiac surgery or any other," she explained.
Other Canadian politicians have also opted for the U.S. health care system in the past. Belinda Stronach, former member of the Canadian House of Commons, received treatment for breast cancer in California after her diagnosis in June 2007. Robert Bourassa, former Premier of Quebec, also chose U.S. health care at the National Cancer Institute in Maryland in the 1990s after his skin cancer diagnosis.
Burr also pressed Martin on wait times and the supposed fact that Canadian doctors have exited the health system — which Martin countered in describing the actual influx of American doctors Canada has seen.
To watch Martin shoot down Burr's tough questioning on more than one occasion, see below:
Published by Medicaldaily.com