Cancer Center Launches 'Moon Shots' Against Deadly Disease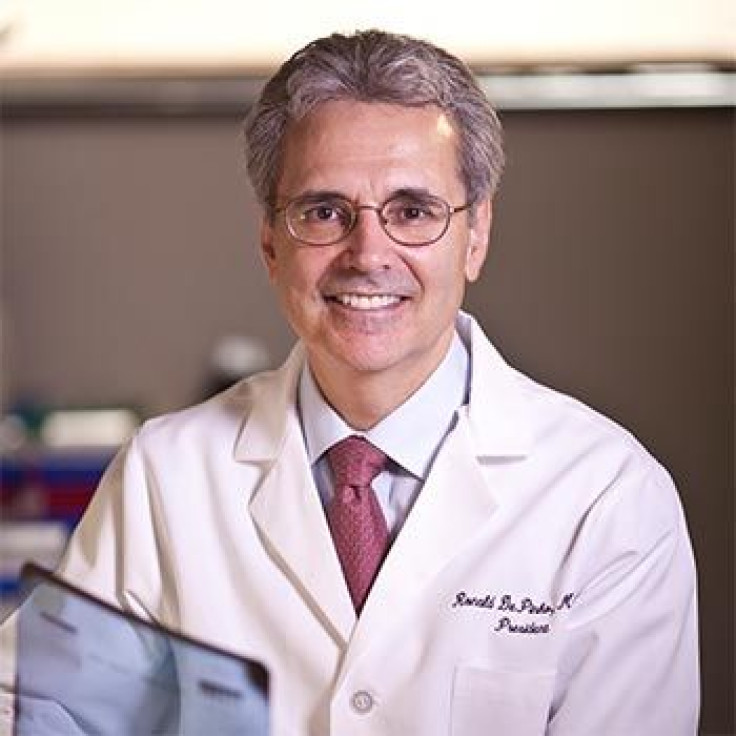 The University of Texas M.D. Anderson Cancer Center has launched a program that seeks to dramatically reduce the death rates of eight deadly and common cancers. They call the program 'Moon Shots'.
The program will target lung, prostate, ovarian, blood, and two types of breast cancer. It will also target two forms of leukemia and melanoma. The eight selected cancers were chosen from a list of 13 circulating in an internal memo in July. The ones from the list not chosen, colorectal, pancreatic, bladder, among others, and other cancers like head and neck cancers and sarcoma may be added to the program later.
"The Moon Shots Program holds the potential for a new approach to research that eventually can be applied to all cancers, and even to other chronic diseases," Richard DePinho, the president of the hospital, said. "History has taught us that if we put our minds to a task, the human spirit will prevail. We must do this - humanity is depending on all of us."
According to the Houston Chronicle, the focus of the program will include replacing traditional chemotherapy administered for chronic lymphocytic leukemia with less harmful, immunity-building oral treatment; distinguishing smokers who are at greatest risk of lung cancer so they can receive screening; distinguishing the specific characteristics that distinguish a lethal prostate cancer from its more slow-growing counterparts; and finding treatment options for ovarian cancer and triple-negative breast cancer, which are fueled by similar underlying molecular events.
Lung cancer is the most deadly cancer in the United States, partly because it is normally caught at a late stage. Hospital officials said that lung cancer, if caught during stage 1, has an 80 percent survival rate, but the survival rate drops to 10 percent if the cancer is caught at the later stages. Skin cancer, in contrast, is the most common form of cancer, but it is normally treatable - unless you have the deadliest form, melanoma.
The initiative will cost $3 billion over the course of a decade, which they said would be funded by donations, grants and commercialization of new advances.
Its title is a nod to President John F. Kennedy's famous speech 50 years ago in which he promised that Americans would go to the moon by the end of that decade. It is also a reference to President Richard Nixon's speech made in 1971, in which he pledged that the country would cure cancer.
The hospital, which bills itself as the top cancer center in the United States, is located in Houston.
Published by Medicaldaily.com