Cancer Screenings Are 'Teachable Moments' For Smokers; Could Get Them To Quit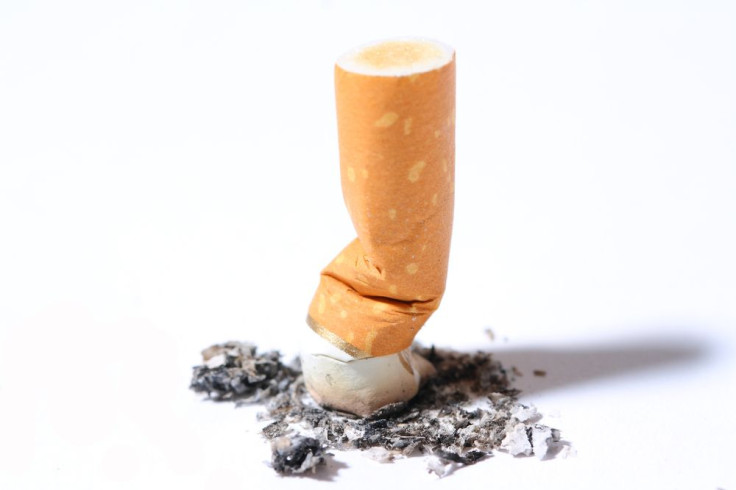 The power of imagery is amazing when it comes to smoking cigarettes. That's because if you show a person who smokes what the smoking is doing to them, they're more likely to quit. A new study, from researchers at the Department of Health Sciences at Brock University in St. Catharines, Ontario, Canada, finds that screening could be a powerful tool for health care providers when talking to patients who smoke.
"The U.S. National Lung Screening Trial (NLST) demonstrated that annual low-dose computed tomography lung cancer screening reduces lung cancer mortality by 20 percent compared with chest x-ray (CXR) screening," the researchers wrote. With that in mind, they wanted to see whether it was just positive results for an abnormality that convinced smokers who got screened to quit, or any kind of result with an abnormality, cancerous or not.
So they analyzed results from the NLST to look at how smokers reacted to their results after three screenings in the first year, and two subsequent screenings a year and two years later. Overall, they were looking for the effect screening had, specifically when it showed normal or no abnormalities; negative for lung cancer but with minor abnormalities like small nodules; negative for lung cancer but with major abnormalities requiring a follow-up; or a positive or suspicious result indicating lung cancer.
The results of their study showed that as the severity of a person's screening results increased, the likeliness that they were smoking at follow-up a year later decreased. This finding held for up to five years after the last screening, and applied to people who smoked cigarettes, pipes, or who were exposed to secondhand smoke. "Although lung cancer screening itself confers benefits through early detection and treatment, screening and screening results (whether related to lung cancer or other non-lung cancer diagnoses) may provide a 'teachable moment' that encourages smoking cessation," the researchers wrote.
Indeed, it might just take a little understanding of smoking's health effects to get people to quit. Though many people already know about the effects, others are still in the dark. A study from earlier this month found that these smokers are still convinced by the tobacco industry that smoking isn't as bad as it really is. When they found out, however, between 30 and 50 percent said that they were more motivated to quit.
Yet, if learning about tobacco's harms isn't enough to get them to quit, seeing this video of lungs after being exposed to just 60 cigarettes should be able to.
Source: Tammemagi m, Berg C, Riley T, Cunningham C, Taylor K. Impact of Lung Cancer Screening Results on Smoking Cessation. JNCI: Journal of the National Cancer Institute. 2014.
Published by Medicaldaily.com