Cancer's Racial Disparity: Obesity Treatment Targeted To African-American Males May Lower Prostate Cancer Rates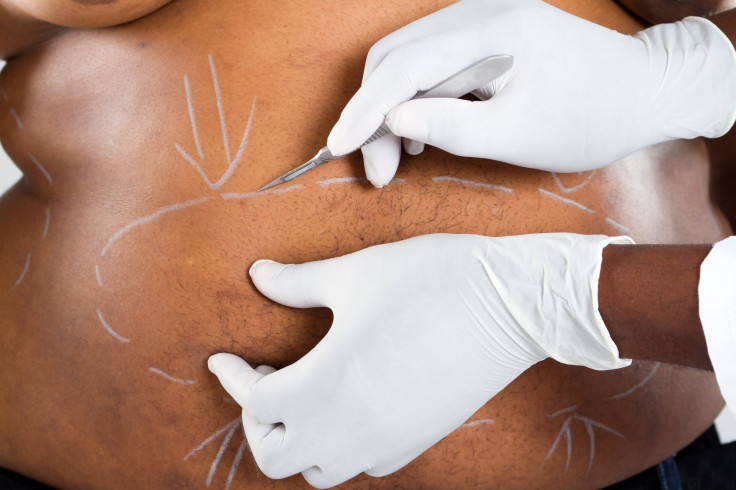 African-American men have to watch their weight for their prostate's sake, according to new findings that linked prostate cancer diagnoses to obesity. Researchers from the Fred Hutchinson Cancer Research Center found a significant gap between black men and non-Hispanic white men's prostate cancer rates. The study, published in the journal JAMA Oncology, revealed up to a 112 percent increased risk for obese black men, and researchers aren't sure why.
"For unknown reasons, African-American men have a much higher risk of prostate cancer than non-Hispanic white men," the study's co-author Dr. Alan Kristal, from the Fred Hutch Public Health Sciences Division, said in a press release. Different effects of obesity might explain at least some of the difference in risk and, more importantly, preventing obesity in African-American men could substantially lower their prostate cancer risk."
Researchers surveyed more than 35,000 men throughout the United States, Canada, and Puerto Rico, including nearly 3,400 black men. They found black men who were also obese had a 122 percent increased risk of low-grade prostate cancer and an 81 percent increased risk for high-grade prostate cancer compared to those black men who were of normal weight. It wasn't just the dangerous weight factor that increased their risk so tremendously, because the study found white men who were also obese had a 20 percent reduced risk of developing low-grade prostate cancer, and a 33 percent increased risk of high-grade prostate cancer compared to their normal weight counterparts.
Cancer health disparities are an important factor for doctors to weigh out when diagnosing and treating a patient, according to the National Cancer Institute. New or existing cases, cancer death mortality, and survival rates vary depending on certain population's age, education, gender, geographic location, income, and in this case, race. Black men have the highest incidence rate for prostate cancer in the United States, according to NCI, and obesity only exacerbates the risk.
Looking Forward: Leveling Out Risk
"Given that obesity is more common among African-Americans, [the prostate cancer-obesity connection] is an important question to study, as it may shed light on how to reduce black/white disparities in prostate cancer incidence," the study's co-author Wendy Barrington, professor at University of Washington School of Nursing, said in a press release. "Obesity prevention and treatment should be a priority for all Americans, but in particular for African-American men."
Barrington points out that prostate cancer kills 45 out of 100,000 black men and only 19 out of 100,000 white men. "Health care providers need to consider obesity prevention for their African-American male patients as a targeted strategy to reduce prostate cancer disparities," Barrington added.
The findings point to a combination of social and biological factors at play. Kristal and Barrington are calling the racial disparities in prostate cancer risk the "African-American race effect." Researchers speculate black men's susceptibility to inflammation and glucose intolerance may promote cancer development, ultimately driving cancer disparity.
The research team will want to unravel the possible reasons for such differences, but in the meantime they propose emphasis on treating obesity in black men. Currently, 47.8 percent of African-American men are obese, according to the Centers for Disease Control and Prevention, which exceeds the total national average of 34.9 percent.
Source: Kristal AR, Barrington WE, Schenk JM, Etzioni R, Arnold KB, and Neuhouser ML, et al. Difference in Association of Obesity With Prostate Cancer Risk Between US African American and Non-Hispanic White Men in the Selenium and Vitamin E Cancer Prevention Trial. JAMA Oncology. 2015.
Published by Medicaldaily.com