Cannabidiol, A Compound In Marijuana, May Reduce Seizures In Rare Form Of Epilepsy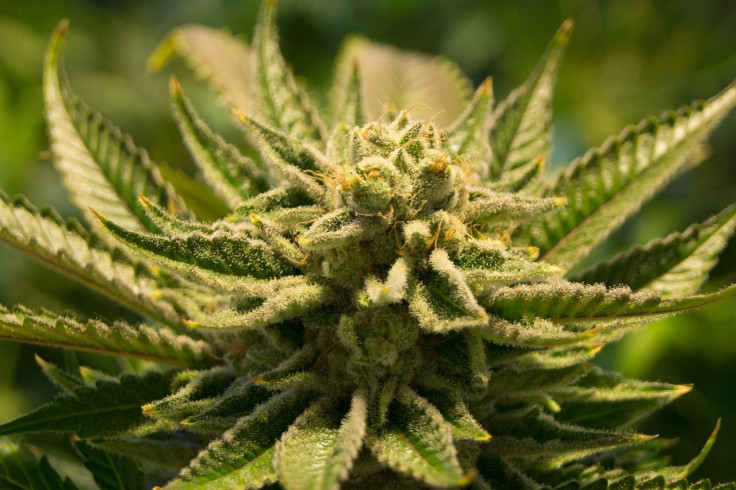 Children and young adults with a rare form of epilepsy may benefit from taking orally a chemical found in marijuana, according to new research.
In the study, published in the New England Journal of Medicine, researchers found that the volunteers who took cannabidiol experienced less frequent convulsive seizures than those taking a placebo. The cannabidiol group had an average of 5.9 seizures after taking the drug, compared to an average of 12.4 the previous month. Whereas, the placebo group experienced a decrease from 14.9 to 14.1. A small number of children had no more convulsive seizures after taking the drug.
Read: Seizures Vs. Epilepsy: Risks, Differences, And Treatments
"Medical marijuana has been documented as a treatment for epilepsy going back to 3,800 years ago," lead researcher Orrin Devinsky, told The Washington Post. But his research is the first randomized, place-controlled study that showed the positive effects of the compound in a scientific way, he argued.
There were 120 children and young adults, ages 2 to 18, involved in the research, who all suffer from Dravet syndrome, which is often fatal. Some of the common issues associated with the syndrome include prolonged seizures, chronic infections, and developmental delays. Prior to this study, all of the participants experienced seizures that weren't able to be controlled with other drugs. On average, they each tried 4 types of anti-epilepsy drugs.
During the 14-week trial, participants were randomly assigned to take cannabidiol (20 mg per body weight) or a placebo. The researchers counted how often they had seizures during the trial and compared it to the four weeks before the study began.
Read: Utah Teen Denied Life-Saving, Double-Lung Transplant After Testing Positive For Marijuana
Although cannabidiol doesn't produce the high that's frequently associated with the marijuana plant, participants experienced other side effects. They reported diarrhea, vomiting, and fatigue, among other unpleasant symptoms. Eight of the children dropped out of the study as a result of this.
"Side effects are always an issue, but the drug was tolerated about as well as conventional anti-epileptic drugs," Dr. Samuel Berkovic, who was not involved in the research, wrote in an accompanying editorial.
Furthermore, he noted that the trial was "the beginning of solid evidence for the use of cannabinoids in epilepsy." He explains that further research should be conducted to better understand the effect of cannabinoids on other forms of epilepsy and treatment for adults.
The research was funded by GW Pharmaceuticals. The British company developed the oral form of cannabidiol called Epidiolex, that was used in the trial. The drug hasn't yet been approved by the Food and Drug Administration, but the company plans to submit for approval by mid-2017. Their hopes are it will be available by prescription the following year.
See also: 8 Of The Most Popular Google Searches About Marijuana: Questions About Pot, Answered
Smoking Weed May Improve Night Vision: Cannabinoid Receptors In Retina Make Cells Sensitive To Light
Published by Medicaldaily.com