Utah Teen Denied Life-Saving, Double-Lung Transplant After Testing Positive For Marijuana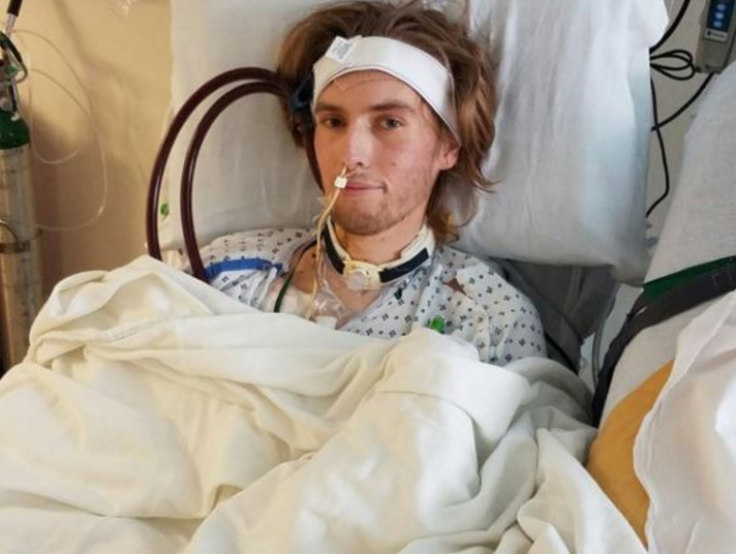 A Utah teen was reportedly denied a double-lung transplant at one hospital after he tested positive for marijuana. However, another hospital agreed to do the transplant, and he is expected to make a recovery.
Nineteen-year-old Riley Hancey, who was once an active teenager, got a severe form of pneumonia in November and within 10 days of being hospitalized, his lungs collapsed, according to KSL.com, a local Utah news site.
Read: What Organs Can I Donate? Here's The Complete List Of Body Parts That Can Be Donated Or Transplanted
In order for Hancey to survive, his doctors said a lung transplant would be necessary; however, after he tested positive for THC, a key chemical in marijuana, Hancey's father said he was denied a spot on the transplant list at University of Utah Hospital.
Although officials at the hospital couldn't discuss the specific case, KSL received a written statement: "We do not transplant organs in patients with active alcohol, tobacco or illicit drug use or dependencies until these issues are addressed, as these substances are contraindicated for a transplant."
Furthermore, the statement said age and certain medical conditions may be reason for exclusion from the transplant list.
After searching the country for another hospital willing to do the transplant, the family finally got a yes from the Hospital of the University of Pennsylvania. About two weeks ago, Hancey received his new lungs.
"His transplant surgery went well and the Dr. is optimistic. There is still a very long road ahead so please keep Riley and company in your thoughts," an update from Hancey's YouCaring crowdfunding page reads.
He is expected to have a year-long recovery in the hospital, reports KSL.
According to Buzzfeed, there's no federal guidelines or laws stating how hospitals handle marijuana users who need organ transplants. Therefore, it's up to individual hospitals to make their own decisions on a case-by-case basis.
"Just denying access to a life-saving procedure for someone who's just using marijuana? I think that we have to rethink that policy nationally," Bilal Hameed, a doctor at the University of California, San Francisco, told Buzzfeed.
See also: 8 Of The Most Popular Google Searches About Marijuana: Questions About Pot, Answered
Effects Of Medical Marijuana On Quality Of Life: Review Says Weed Doesn't Improve Things Overall
Published by Medicaldaily.com