Best Wellness Tincture of 2020
* This is a contributed article and this content does not necessarily represent the views of Medical Daily.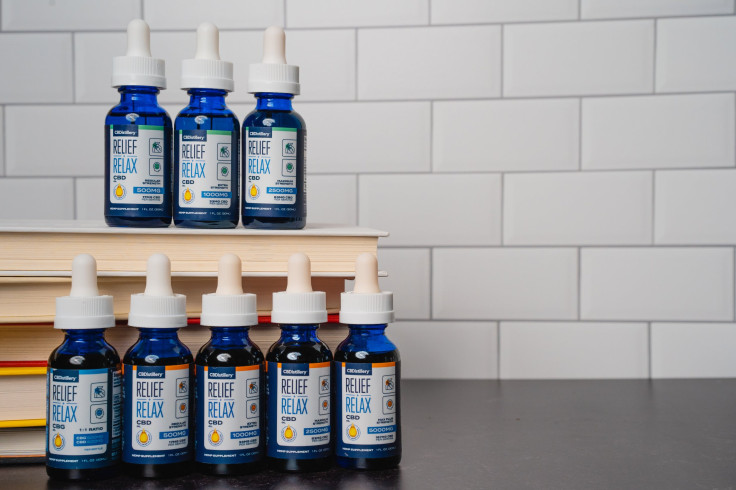 Cannabidiol (CBD), the chemical found in the Cannabis sativa L plant, seems to be one of the most popular natural remedies on the market right now. Manufacturers are delivering CBD products in many ways, from capsules to lotions and rub-on balms, and a wide variety of edible products. One of the most trusted and dependable delivery methods is also one of the simplest: a tincture. While many have hit the market in recent years, the CBG Oil Tincture from CBDistillery has emerged as the top pick.
What are wellness tinctures?
A tincture is an extract of a specific chemical from a plant or other organic matter. Alcohol or other solvent is used to dissolve away other components in the base material, leaving only a single desired chemical. Wellness tinctures are sold as part of consumer's self-care routines to address mental and physical issues.
The process of creating tinctures for a variety of uses is nearly as old as recorded history, with ancient Egyptians soaking medicinal herbs in alcohol to create remedies. Modern technology has improved the process, and tinctures can now be made with different solvents, including oil and glycerin.
Unlike other forms of CBD, tinctures are taken sublingually, using an eyedropper to drip a dose under the tongue and holding the liquid there for 10 to 20 seconds. That method lets the active ingredients in the tincture reach the bloodstream faster than if it was swallowed and had to move through the digestive system.
Once CBD enters the bloodstream, it interacts with a system of nerves in the body that affects a variety of functions, including sleep, appetite and memory.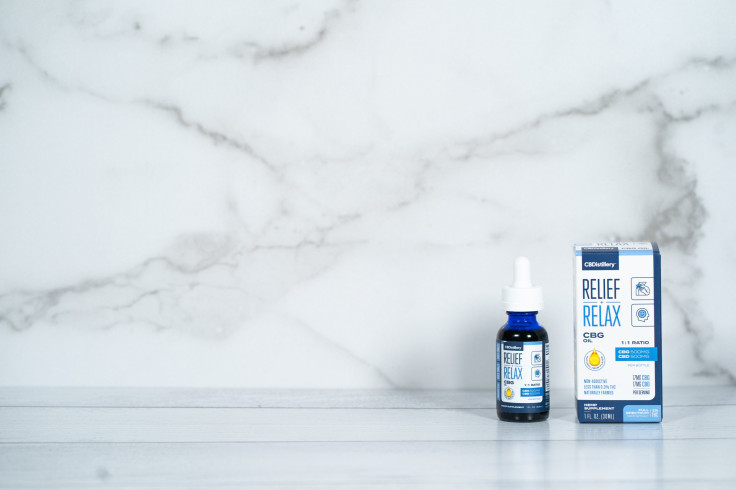 Hemp derived CBD
Until new ways of producing CBD products were developed, the primary way to consume CBD was through smoking it. Now, we can extract the essential chemicals from the cannabis plant and deliver them in cleaner, safer formulations.
Tinctures are easier to store and transport than the older formulations, and they remain shelf-stable for longer. Tinctures are also convenient because users can adjust the amount they take with the eyedropper or syringe. Finally, the shorter time between administration and experiencing effects compared to edibles or other methods makes tinctures more efficient.
Best new wellness tincture
A number of tinctures for general wellness have hit the market, but trends point to one product as the market leader in 2020: CBDistillery's CBG Oil Tincture. This high-quality tincture combines one of the most trusted and dependable CBD sources with a promising new chemical that many consumers believe could have positive effects.
One thing that differentiates the CBG Oil Tincture from competitors is right in the name: the presence of cannabigerol, or CBG. Tetrahydrocannabinol (THC) and CBD are two compounds out of many that have been the subject of the most research. Scientists have long known that THC is the essential compound in the plant that makes users feel "high" and delivers other psychoactive effects, such as heightened senses and lowered reaction time. CBD's effects, on the other hand, include a feeling of relaxation and reduction in anxiety.
CBG is another chemical found in the Cannabis sativa L plant, but it's a little different than THC and CBD. It's much rarer in mature plants, because much of it is transformed into other chemicals as the plant grows. The scientific research on CBG is still in very early stages. Because it is more difficult to extract, fewer studies have been done using the compound. Many proponents believe that it could have strong benefits and are eager to see what new research brings to the table.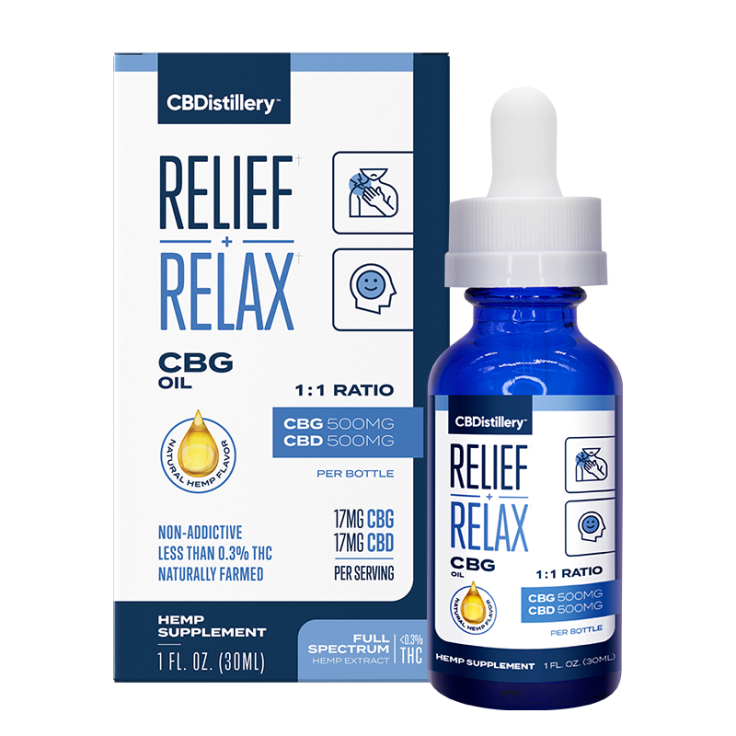 The public agrees. The CBG Tincture has over 40 five-star reviews on CBDistillery's site, with customers praising the formulation's calming nature, pleasant taste and stress relief. Similar products from their closest competitors don't boast responses nearly as unanimously positive.
Formulated in a 1:1 ratio, each 1 milliliter (mL) serving delivers 17 milligrams of CBD and the same amount of CBG. And because of the company's stringent quality control procedures, users can be confident that they'll be able to accurately measure their doses from bottle to bottle.
One of the most trusted names in CBD wellness, CBDistillery was founded in Colorado in 2016 by people who wanted to ensure buyers had access to accurate information about these new products. They created The Ultimate CBD User Guide to help people find CBD products that meet their individual needs and to understand their local laws regarding cannabis. The group also launched a retail operation that brought the same level of quality to their own products.
With the addition of products like the CBG Oil Tincture, the wellness potential of cannabis continues to grow. As new benefits are found for cannabinoids, more and more people turn to them to pursue their healthiest life.