Canola Oil: Cooking With It Helps Type 2 Diabetes Patients Lower Blood Sugar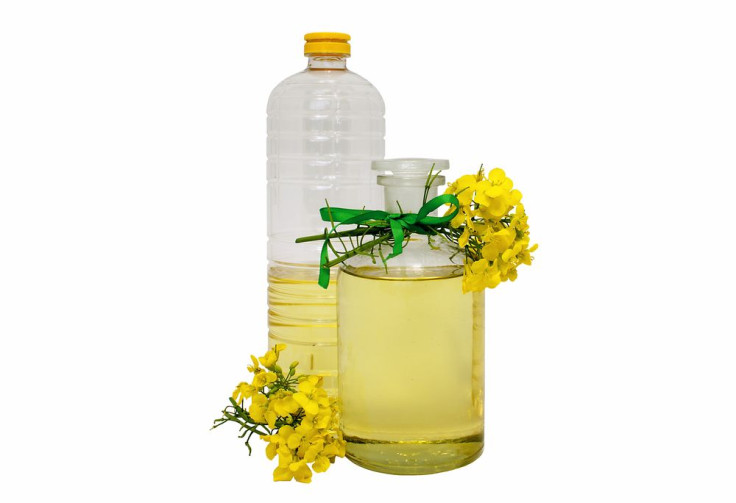 What oil do you cook with? It makes a difference if you have type 2 diabetes. Canola oil is known to help reduce belly fat, along with many other health benefits. Now, new research credits canola oil with helping to lower blood sugar in people with type 2 diabetes and to reduce bad cholesterol.
Dr. David Jenkins, head of the St. Michael's Hospital Clinical Nutrition and Risk Factor Modification Centre, compared the results of 141 participants, who he split up into two groups: One group ate bread made with canola oil as a part of a low glycemic diet, and the other group was on a whole-wheat diet.The findings are published in the journal Diabetes Care.
Study results revealed the group of people who ate the canola oil bread experienced lower blood glucose, especially those who had the highest measuring levels. What is it about canola oil that makes it such a gem? Well for one, it has lower saturated fat than olive oil. Canola oil only contains seven percent of saturated fat, less than half that of olive oil. Canola oil was originally grown in Canada and comes from rapeseed plant.
In the study, Jenkins also found that participants who were on a whole wheat diet had a better blood flow after 12 weeks than those on the canola bread diet. Jenkins wasn't too sure about the significance of this discovery, but he believed this finding could help explain why whole wheat foods are good for cardiovascular health.
Whether you cook with canola oil or stick to a whole wheat diet, they both prove to have their benefits. Overall, this study highlights the positive results of a lower glycemic diet for type 2 diabetes patients. Foods with a high glycemic index like starches, such as potatoes and white rice, can raise blood sugar and can damage your eyes, kidneys, and heart. Low glycemic index foods such as pasta, beans, lentils, berries, and apples break down slower keeping the blood sugar from spiking.
So when thinking of cooking a meal, try putting a little canola oil on your salad or replace a white pita for a whole wheat pita. Little changes could help type 2 diabetes patients manage their symptoms better, lowering blood sugar and reducing their risk of cardiovascular diseases. The Centers for Disease Control and Prevention lists healthy foods for type 2 diabetes patients. Whole grain foods like oatmeal, whole wheat bread, whole grain rice, green leafy vegetables, and fresh fruit are great to have in your diet. They recommend staying away from fatty foods, dairy products, sugary foods like cake and candy, and processed foods.
Source: Jenkins DJA, Kendall CWC, Vuksan V, et al. Effect of Lowering the Glycemic Load With Canola Oil on Glycemic Control and Cardiovascular Risk Factors: A Randomized Controlled Trial.Diabetes Care. 2014.
Published by Medicaldaily.com