CDC Has Survival Tips on Getting to Your "I Dos"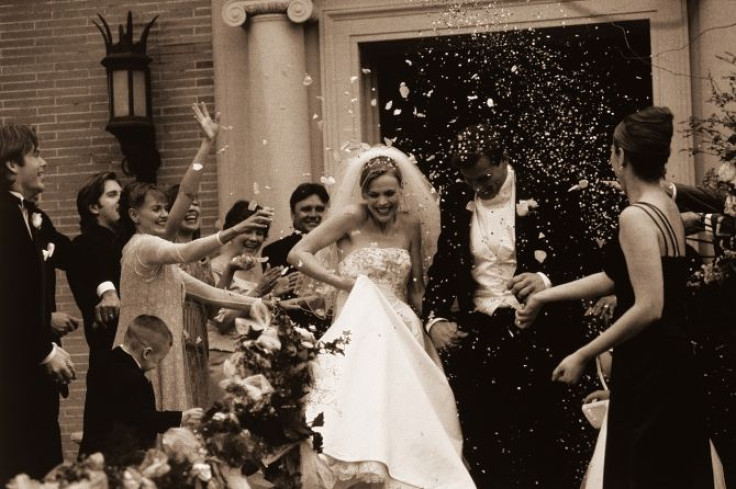 The Center for Disease Control and Prevention (CDC) is known for providing millions with thorough information for surviving many health related concerns, but more recently they've discovered planning a wedding deserves similar—if not—the same survival tactics. Summer is not only known as barbecue and flip flop season, but also it is notorious for weddings. Here are a few survival tactics the CDC has revealed to get you to your "I dos" safe and sound.
Build a Kit
During hurricane season those who reside in hurricane prone regions are directed to have a hurricane emergency kit, but regardless of where you reside we are all told to have an emergency kit for those "just in case moments."
The CDC states brides should have a bridal kit as well. Your bridal kit should include but are not limited to safety pins, makeup applications for touchups, and it's suggested a few sedatives if needed. Additionally, it does not hurt to have many items from a basic emergency kit, which should include a first-aid kit for little woes, such as an injured flower girl or bridesmaids to bigger woes, such as a guest losing consciousness. Having a kit of any kind is essential during high stress moments.
Make a Plan
Alleviating panic is one of the many difficult situations to deal with, but having a plan will assist in difficult conditions. The CDC believes it is of best nature to have a plan for contacting guests in the event of an emergency. An emergency contact list is also an indispensable tool to have handy. They suggest having a runner, someone designated to take care of errands and guests. Make sure all guests are aware of whom that "runner" or emergency contact person is in case of a crisis. Last but not least, in constructing your plan, make sure you are aware of all emergency plans and evacuation routes of your venue.
Stay Informed
If you wouldn't dare take an exam unprepared, be informed of the variety of things you will be dealing with, which means do your homework. Keep abreast of all the events occurring.
For those who have decided to be on the bride's beck-and-call, remember for some, bridezilla may make a guest appearance. Keep in mind it is likely she may be stressed out until the wedding is over, so be supportive.
As the CDC stated being prepared will allow you to have one less thing to worry about.
The CDC released its wedding survival guide on Monday.
Published by Medicaldaily.com