CDC Recommends RSV Vaccine During Pregnancy To Protect Infants: Everything You Need To Know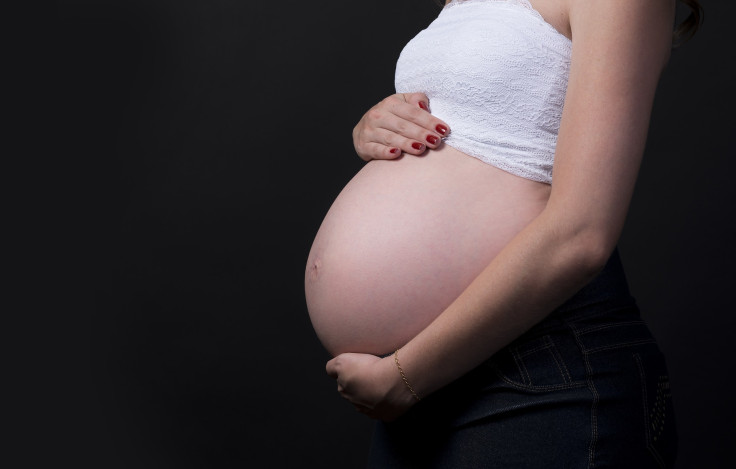 Pregnant women should get an RSV vaccine shot at 32 to 36 weeks of gestation in order to protect their newborns from lower respiratory tract infection, the Centers for Disease Control and Prevention (CDC) says.
After an advisory committee voted 11-1 to recommend a respiratory syncytial virus (RSV) vaccine, CDC Director Mandy Cohen formally endorsed it Friday.
"This is another new tool we can use this fall and winter to help protect lives," said Cohen. "I encourage parents to talk to their doctors about how to protect their little ones against serious RSV illness, using either a vaccine given during pregnancy, or an RSV immunization given to your baby after birth."
The single-dose shot from Pfizer, known as Abrysvo, has already been approved by the Food and Drug Administration (FDA). It stimulates the production of antibodies in pregnant women, which are then passed through the placenta. It is the first approved vaccine that offers protection to infants against RSV.
The protection lasts through their first six months, clinical trials showed. When administered at 32 to 36 weeks of gestation, Abrysvo injection was found to reduce the risk of severe RSV disease in infants by 91% within approximately three months after birth. By around six months, its efficacy remained slightly below 77%.
What is RSV?
It is a common respiratory virus that usually causes mild, cold-like symptoms.
While most people usually recover within one or two weeks, RSV can sometimes result in serious illness. Infants and older adults are more likely to develop severe infections and may require hospitalization.
Symptoms of RSV
People infected with RSV usually show symptoms within four to six days after getting infected. Some of the symptoms include:
Runny nose
Decrease in appetite
Coughing
Sneezing
Fever
Wheezing
The symptoms usually appear in stages rather than all at once. In very young infants diagnosed with RSV, symptoms may be limited to irritability, reduced activity and breathing difficulties.
According to the CDC, almost all children will have had an RSV infection by the age of two. The infection could also potentially lead to more severe conditions, including bronchiolitis – an inflammation of the small airways in the lungs – and pneumonia in children under the age of one.
RSV causes approximately 80,000 hospitalizations and up to 300 deaths annually among children younger than five years in the United States.
The CDC advises pregnant women should get the new vaccine from September through January, when RSV rates are highest in the country. The most frequently reported side effects among pregnant women who participated in Pfizer's trial included fatigue, headache, injection site pain, muscle pain, nausea, joint pain and diarrhea.
The CDC committee emphasized that it's too early to determine whether additional doses of RSV vaccine should be administered in subsequent pregnancies.
Earlier this year, another form of RSV protection for infants was also approved by the FDA. The injectable drug, known as Beyfortus, administers antibodies directly into an infant's bloodstream. It was recommended for all infants up to eight months who were either born during or entering their first RSV season. It was also recommended for infants aged eight to 19 months who are at a heightened risk of severe disease.
The CDC advisory committee clarified that either Abrysvo or Beyfortus can be administered to protect infants, and most babies don't require both.
Dr. Helen Keipp Talbot, an associate professor of medicine at Vanderbilt University in Nashville, Tennessee, and the sole member of the CDC advisory committee who voted against Abrysvo voiced concerns about the complexity of the recommendation.
"I think it's going to make providing care more difficult," she said, reported NBC. "If we just say the child should get the monoclonal [antibody drug], we have a very simple recommendation. It's a cost effective and very effective mechanism of protecting the child."
Other committee members emphasized the importance of having more than one protective option.
"I could not have imagined better options for our infants and children. This is what we've been striving for. As a neonatologist with high-risk babies, this is just fantastic," said Dr. Pablo Sánchez, a pediatrics professor at the Ohio State University College of Medicine.
Abrysvo is currently available in some locations in the U.S. and its availability is expected to increase in the coming weeks. It is expected to be listed at $295, but the price for individual consumers will depend on their insurance plans.
The shot will be covered under the CDC's Vaccines for Children Program, which makes some vaccines and immunizations free to children who are uninsured, underinsured, Medicare-eligible, or Native American or Alaska natives.
Published by Medicaldaily.com