Triple Protection: Flu, COVID, RSV Vaccines To Help Prevent Resurgence Of Respiratory Illnesses This Fall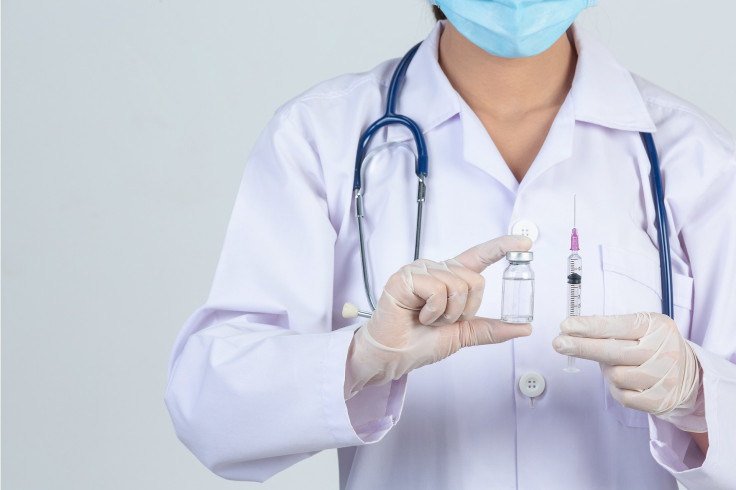 In an effort to safeguard public health, health officials in the United States are strongly advocating for the administration of flu, COVID-19 and respiratory syncytial virus (RSV) vaccines this fall. This strategic approach aims to thwart the resurgence of respiratory illnesses, preventing a potential "tripledemic" similar to the previous winter. Insurance-covered individuals can access these vaccines free of charge.
Dr. Ofer Levy, an advisor to the Food and Drug Administration (FDA) and director of the precision vaccines program at Boston Children's Hospital, lauds the plethora of vaccination options available, referring to it as an "embarrassment of riches," New York Times reported.
Given the altered seasonal patterns caused by pandemic restrictions, the exact timing and severity of the coronavirus, flu and RSV resurgence remain uncertain. Last winter, the flu peaked earlier in December than usual, potentially resulting in a higher number of deaths, estimated at around 58,000. COVID-19 maintained a steady rate of infections and fatalities throughout the season, with its peak occurring in January.
While RSV may be less familiar to the general public, experts now recognize it as a significant threat, particularly affecting older adults, immunocompromised individuals and young children. Dr. Helen Chu, an immunologist and physician at the University of Washington, recognized the severity of RSV, which can cause illness comparable to the flu, especially among older adults.
Predicting the future patterns of respiratory viruses remains challenging. While scientists anticipate a return to pre-pandemic patterns eventually, Dr. Chu cautioned that the next two years may bring unpredictability, per the New York Times.
Health experts unanimously recommended receiving both the flu and COVID-19 vaccines this fall. While the flu vaccine is crucial for everyone aged six months and older, it holds particular importance for adults aged 65 and above, children under five and individuals with weakened immune systems.
Updated COVID-19 shots targeting the Omicron variant (XBB.1.5) are expected from Pfizer, Moderna, and Novavax. Full recommendations will be available following FDA authorization and CDC review.
Rather than focusing on boosters, federal health officials now promote the concept of a single annual immunization with the latest version of the COVID-19 vaccine. They compared the vaccine to a seatbelt, stressing the importance of ongoing protection.
The new RSV vaccine is currently approved for Americans aged 60 and older, with the CDC recommending consultation with doctors for individuals in this age group.
Although risks increase with age, even those without pre-existing conditions can become severely ill from any of the three viruses. Therefore, it is advisable to get vaccinated early enough in the fall to build immunity against these pathogens.
To streamline the process, most Americans should consider receiving the flu and COVID-19 shots simultaneously. Older adults in poor health, such as those with heart or lung disease or on home oxygen, are encouraged to receive all three vaccines together, preferably before the season begins.
Additionally, individuals aged 50 and above who haven't received the shingles vaccine are advised to do so, while those aged 65 and older should schedule their pneumococcal vaccine separately.
While the flu and COVID-19 shots were administered together last year without issues, the interaction of the relatively new RSV vaccine with the other two requires further investigation. The Department of Health and Human Services assured the public that vaccine safety is closely monitored by the FDA and CDC in a statement to the New York Times.
Published by Medicaldaily.com