CDC Warns Of Higher Risk Of Mpox Outbreak In Tampa Bay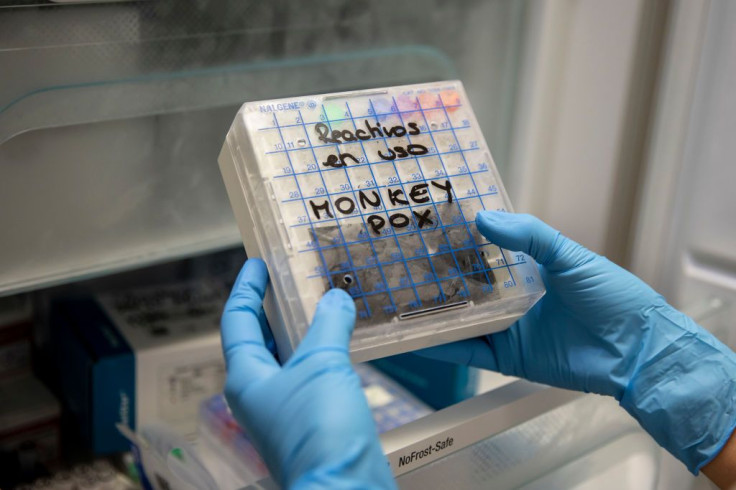 The Centers for Disease Control and Prevention (CDC) has issued a warning about a heightened risk of a mpox outbreak in various Tampa Bay communities, including Hillsborough and Pinellas counties.
The CDC's recent analysis indicated a roughly 50% chance of an uptick in cases of the virus, formerly known as monkeypox, this year. To address this concern, health officials are recommending vaccines for at-risk groups.
Utilizing data modeling, the analysis considered low immunity rates among vulnerable populations within these counties. Notably, the 2022 outbreak of the disease disproportionately affected gay, bisexual and other men who have sex with men. The report revealed that only 15% of Hillsborough's at-risk population has immunity, either through vaccination or previous infection, while Pinellas has an estimated immunity rate of 20%.
In addition to Hillsborough and Pinellas counties, the study identified five other Florida counties among the 50 communities nationwide at risk of an outbreak. Duval County, home to Jacksonville, ranked highest with a 57% risk.
The CDC study's findings align with the recent uptick in cases reported in Chicago, prompting the CDC to issue a health alert on May 15 regarding ongoing transmission in the city. Given the upcoming pride-related events, the study recommended communities promote vaccines and other preventative measures to mitigate the risk.
"Increasing vaccination coverage among [men who have sex with men] at risk and in jurisdictions with low immunity has the potential to reduce the risk for and potential size of future mpox outbreaks," stated the CDC.
Brian Bailey, the chief marketing officer at Metro Inclusive Health, expressed concern over the virus' spread in Chicago and emphasized the importance of caution during the upcoming St. Pete Pride event on June 24. Metro Inclusive Health is actively planning an outreach effort to encourage vaccination among the community. The vaccine for mpox requires two doses, administered 20 days apart.
"With Pride coming up with folks elbow to elbow we need to be cautious; we need to take it seriously," Bailey was quoted as saying by the Tampa Bay Times.
Mpox, endemic to parts of central and west Africa, reached the United States and Europe in May 2022. This viral disease, similar to smallpox but milder, typically lasts two to four weeks. It begins with flu-like symptoms and progresses to a rash or lesions. Transmission occurs through direct prolonged contact with an active rash or through handling items that have come into contact with an infectious rash.
CDC data revealed that the 2022 outbreak led to over 30,000 cases of mpox and 42 deaths in the United States. Florida alone recorded over 2,800 cases, with the outbreak peaking in August and tapering off by year-end. Metro Inclusive Health administered 1,500 vaccines across Tampa Bay during this period.
While Hillsborough has only reported one case this year compared to 229 in 2022, and Pinellas has recorded three cases compared to 162 last year, health officials stressed the importance of remaining vigilant. The Pinellas Department of Health has an ample supply of the Jynneos vaccine available at county clinics on a walk-in basis. Vaccination continues to be the most effective method of preventing the spread of the disease.
Brad Perkins, chief medical officer at Karius, a company specializing in advanced molecular testing for infectious diseases, highlighted the likelihood of mpox becoming endemic in the United States. Eradicating the virus entirely, as was achieved with smallpox, is unlikely. Karius is collaborating with the CDC and the National Institutes of Health on a study to evaluate the effectiveness of a blood test that can detect mpox before lesions appear, aiming to replace the current biopsy-based tests, according to the Tampa Bay Times.
Recent CDC reviews indicated that individuals infected with mpox who also have compromised immune systems, such as HIV or other infections, are more susceptible to severe symptoms that can lead to death. Early detection and treatment could significantly improve outcomes for these individuals.
"If you've been exposed and are wondering if you're infected, the test could be very useful," noted Perkins.
Published by Medicaldaily.com