Celebrity Beauty Products Aren't 'Good Value For Money,' So Why Do People Keep Buying?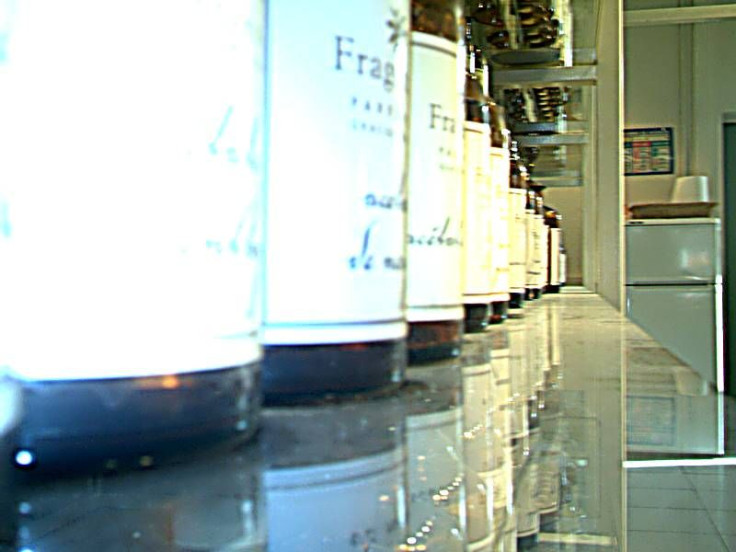 According to a recent study conducted by money-saving webstie VoucherCodesPro.co.uk, 52 percent of women in the United Kingdom believe that celebrity-branded beauty products aren't worth the money. But a majority of the women polled still admit to purchasing the products, despite their beliefs.
The study surveyed 2,003 female beauty product connoisseurs on which celebrity beauty products they bought — everything from makeup to perfume. The Kardashian Empire, Justin Bieber, and Britney Spears have provided more than enough merchandise selection for their fanbase, but just how much of the celebrity-selected items are worth the purchase? Sixty-three survey participants were overall happy to use the products, while 26 percent said it all depended on who was selling the product. Do they think if they wear the celebrity product they'll be more like the celebrity? Or is it because they want to look and smell the same as their Bieber-fever friends?
"Every week, there seems to be a new beauty range from a new celebrity. With the news of a new beauty range from pop group One Direction, we were interested in discovering whether or not celebrities play a part in shoppers' purchasing decisions," said George Charles, of VoucherCodesPro.co.uk.
But not everyone was happy with their products; in fact, most were dissatisfied. Only 17 percent said the celebrity products were actually worth the money. The British women surveyed said that the celebrity product lines were either of "poor quality," too expensive, or simply disappointing.
"It came as of a bit of a shock when we received the results, where many women claimed that they found these beauty products of lesser quality than normal beauty ranges, but some still continued to purchase them," Charles added.
Despite the numbers, celebrities put out new products every season, and people keep on buying their hair extensions, nail polishes, and a variety of other beautifying products for the everyday woman, and in some cases, man. According to a recent Newsweek poll, 77 percent of Americans believe that celebrities have too much influence on young girls. These young girls group up to be the women that are most likely buying the disappointing beauty products today.
It goes beyond beauty products as well. When 25-year-old hit singer, Rihanna, released the hit song "Umbrella" in 2007, Totes, a popular umbrella company, contacted her immediately. Rihanna endorsed the business, and Totes designed sparkly fabrics with glitter handles and charms to represent Rihanna as their celebrity star, and sales soon skyrocketed.
A 2009 report entitled "Impact of Celebrity Endorsements on Brand Image" may be able to explain celebrity success. The major factor is physical attractiveness. "The celebrity endorsements based on the attractiveness of the endorser most of the time produces positive effect on the consumers. In general attractive endorsers are more effective," wrote the author. This could explain why celebrities like the Olsen twins and Bieber are so good at selling their products. Bieber even sells a nail polish in his beauty line, and he doesn't even wear nail polish.
In 2001, 25 percent of advertising was spent on ads endorsed by celebrities, and by 2008 that number jumped to 60 percent of all advertising dollars spent. The market reflects the demands of the buyer, and according to recent product surveys, the buyer wants celebrity products, even if they think it isn't worth it.
Sources: Debevec K, Kernan JB. More Evidence on the Effects of a Presenter's Physical Attractiveness: Some Cognitive, Affective and Behavioral Consequences. Advances in Consumer Research. 1984.
Mukherjee D. Impact of Celebrity Endorsements on Brand Image. Social Science Research Network. 2009.
Published by Medicaldaily.com