Century-Old Drug May Improve Autistic Children's Core Symptoms, Small Study Finds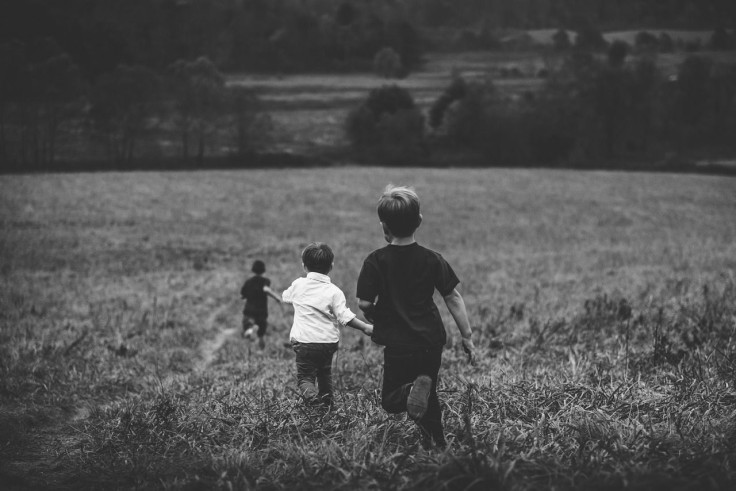 A 100-year-old drug may help improve the symptoms for children with autism spectrum disorder (ASD), including improvements in language and social interaction, according to a small study.
Researchers at the University of California San Diego School of Medicine explored how suramin, a drug developed to treat African sleeping sickness, affects the core symptoms of ASD, which there are currently no treatments for. A previous study on mice showed a temporary reversal in symptoms of ASD, so the researchers went on to test the effect of the drug on humans. Their trial included 10 boys, ages 5 to 14 years, all diagnosed with ASD.
Using diagnostic criteria, the researchers found that the most improved behaviors were related to social communication and play, speech and language, calm and focus, repetitive behaviors and coping skills. The boys' families also noticed a change in behavior.
Read: Autism Awareness Month: 25 Surprising ASD Facts To Help You Deal With Autism In Children And Adults
"We have tried every new treatment out there for over 10 years. Nothing has come close to all the changes in language and social interaction and new interests that we saw after suramin," the parent of a 14-year-old boy in the study said in a statement. "We saw our son advance almost three years in development in just six weeks."
Five of the boys were randomly assigned to receive a single dose of suramin and the others received a placebo. All of the boys who received the suramin displayed improved behavior. Their symptoms were assessed using a wide array of standardized tests and questionnaires. The children's parents were also asked to record symptoms if they changed, but only if the change persisted for a week.
"Within an hour after the infusion, he started to make more eye contact with the doctor and nurses in the room. There was a new calmness at times, but also more emotion at other times," a parent said. "He started to show an interest in playing hide-and-seek with his 16-year-old brother. He started practicing making new sounds around the house. He started seeking out his dad more."
Read: Maternal Grandmother's Smoking During Pregnancy May Increase Autism Risk In Grandchildren
About a week after receiving a dose of the drug, two of the non-verbal children in the study said the first sentences of their lives. The other two non-verbal boys who received the placebo, did not.
Although the findings were promising, the results of the drug were only temporary and gradually faded over the course of a few weeks. The authors point out that larger studies, with a more diverse population of subjects with ASD, should be conducted to understand the long-term effects of the drug.
Suramin is not approved by the Food and Drug Administration for therapeutic use and isn't commercially available.
"Even if suramin itself is not the best antipurinergic drug for autism, our studies have helped blaze the trail for the development of new antipurinergic drugs that might be even better," study author Robert K. Naviaux said in a statement. "Before our work, no one knew that purinergic signaling abnormalities were a part of autism. Now we do, and new drugs can be developed rationally and systematically."
See also: Dramatic Video Shows Autistic Toddler Rescued From Pond; Plus Tips To Teach Water Safety
Taking Antidepressant Drugs During Pregnancy Does Not Cause Autism; 2 Factors That May Influence Risk: Study
Published by Medicaldaily.com