Dramatic Video Shows Autistic Toddler Rescued From Pond; Plus Tips To Teach Water Safety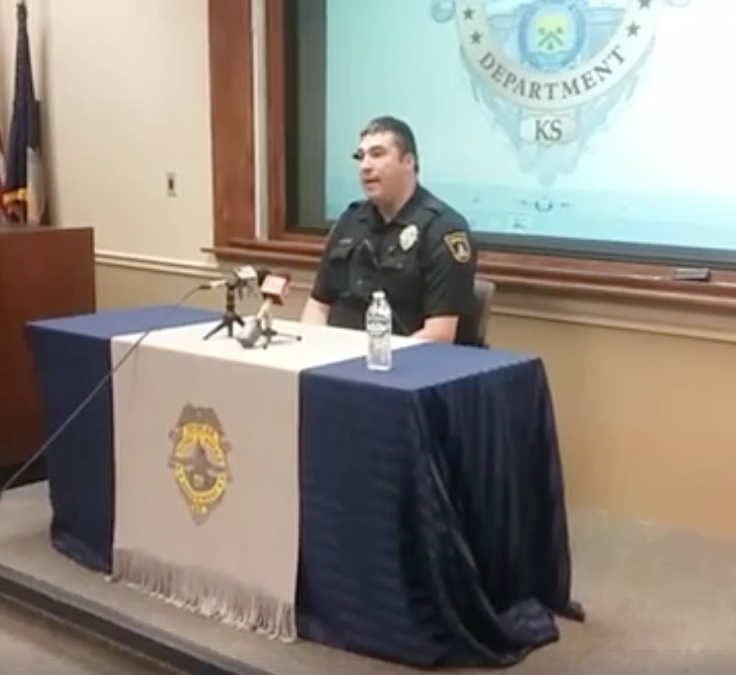 Aaron Bulmer, a Kansas police officer, rescued a 4-year-old autistic boy from a pond in Topeka. In a press conference, Bulmer explained he was on his way to respond to another call, when he saw the toddler, Elijah, approaching a pond near the Central Park Community Center.
Read: Autism Awareness: Quick Test Shows How Children With ASD Process Information Differently
"I started to walk towards the pond … then I saw a small hand flailing," Bulmer said during the news conference. "I saw him gasping for air, heard him gasping for air. I saw his face in the water and without any reaction I just jumped in. It's not anything I thought about … I needed to do this."
Although many children love the water, those with autism sometimes have a particular draw to all types of water: dripping from sinks, in a bathtub, pools, ponds, lakes, and the ocean, according to the Children's Hospital of Philadelphia Research Institute. This makes teaching water safety to such children even more important.
Elijah's mother, Jaclyn Hamby, was present at the conference and expressed how thankful she and Elijah's father are for Bulmer. His brave actions were captured by his body-camera, and can be viewed in the video below.
A reporter asked Hamby if Elijah understand the threat he was facing at the time.
"He is a very intellectual child, but as far as social interactions and dangers — I don't think he's fully able to comprehend the dangers (of the pond)," Hamby responded.
"When I came to find out later that he had autism it really struck me," Bulmer said. "It was one of those things that I need to educate myself more about."
Fortunately, Elijah's story has a happy ending. He's now back in school and his daily life has resumed, Hamby said. But, many other autistic children have not been so lucky, as drowning is one of the leading causes of death among children with Autism Spectrum Disorder.
Water Safety Tips For Your Child With Autism
Here's a list of safety tips, adapted from Autism Speaks, about how to keep your child safe around water.
1. Start Early
Exposing your child to water at a young age helps them become more comfortable around it. Using visuals, like pictures or social stories, can help teach water rules.
2. Swim Lessons
Signing your child up for swim lessons is one of the best ways to prevent a tragedy. Swim lessons for special needs children are about more than just learning how to swim; the instructors also teach how to be safe around water.
3. Educate About Danger of Water
Swimming in a pool with lifeguards is much different than taking a dip unsupervised in water that may have a strong current. Therefore, it's important to constantly reinforce the dangers of water.
4. Alert Neighbors
Wandering is very common among autistic children. Letting your neighbors know that this may happen, and your children may head towards water, can help keep them on alert. Autism Speaks provides an example of a Neighbor Alert Letter.
See also: Autism Spectrum Disorder Research 2017: Immersive Virtual Reality Can Help ASD Children Overcome Fears, Phobias
Autism Awareness Month: 25 Surprising ASD Facts To Help You Deal With Autism In Children And Adults
Published by Medicaldaily.com