Chemical Irritant In Cosmetics Banned In Europe: MIT Leads To Epidemic In Skin Allergies, Eczema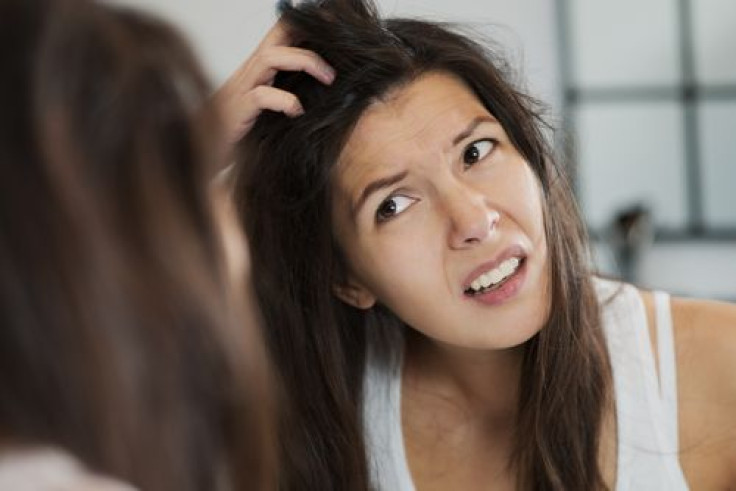 Cosmetics Europe, the European cosmetics association, has recommended beauty product companies to stop the use of Methylisothiazolinone (MIT/MI), a chemical widely used to increase the shelf life of cosmetics and household products, after a recent unprecedented number of allergic reactions and eczema cases were reported.
The ban came following the discussion with the European Society of Contact Dermatitis, who suggested the use of MI in leave-on skin products be discontinued. The actions taken were allegedly done in the interests of consumer safety in regards to the adverse skin reactions the preservative has brought on in recent years. The industry experts believed there was enough concrete evidence to suggest a relationship between the use of leave-on skin products, including cosmetic wet wipes containing MI, and the trigger of contact allergy and allergic contact dermatitis.
"It is recommended that companies do not wait for regulatory intervention under the Cosmetics Regulation but implement this recommendation as soon as feasible," read the Cosmetics Europe statement.
MI was originally introduced in the market as a cosmetic preservative in 2006 and has since then been widely used because of its preservation properties. Products such as L'Oréal Paris Triple Active Day Multi-Protection Moisturizer, Clarins Paris Exfoliating Body Scrub for Smooth Skin, Olay Professional Exfoliating Cream Cleanser and Nivea Body Lotion Express Hydration, available both in the UK and the U.S., are among a few of the popularly used beauty products that have the chemical irritant in their list of ingredients.
Companies like Molton Brown, Johnson & Johnson have pledged to remove the ingredient from its products in October because of the potential health harm the chemical could cause their consumers. However, brands like Nivea, Clarins, and Sanctuary still use MI in their products and have been under pressure from doctors who are urging manufacturers to eliminate the product that causes severe adverse reactions.
Sixty-six-year-old Marlene Corrall was a recent victim of the harsh effects of MI on the skin. Corrall purchased three L'Oréal Paris Revitalift Laser Renew anti-aging products to refresh, replenish, and rejuvenate her skin. However, the 66-year-old woman suffered an extreme allergic reaction to MI, which caused her face to swell and break out in painful red blisters. After six months of recovery and prescribed steroids, Corrall now suffers from acute dermatitis, also known as acute eczema and puffed cheekbones.
L'Oréal addressed Corrall's case and promised to cover all of her medical expenses. However, the company still uses the chemical irritant in their products.
Skin experts have spotted the growing trend of allergic reactions to MI over recent years. In the BBC's Watchdog, dermatologist Dr. Ian White from St Thomas' Hospital in London, told viewers the extreme reactions to the product reported included symptoms, such as bright red, tiny bumps, fluid-filled lumps on the skin, blisters, itchy eyes, and in one case, a severely swollen face, The Huffington Post UK reports.
The frequency of allergic reactions to MI is considered to be a "new phenomenon" with the rate of allergic reactions to a cosmetic product going from no more than one to two percent are reaching more than 10 percent. MI is considered to be more than twice as harmful as another ingredient called methyldibromo glutaronitrile (MDBGN), which was banned by the European Commission in 2008.
While European Cosmetics has called for a ban on the use of MI in leave-on products, doctors like David Orton, a member of the British Association of Dermatologists and president of the British Society of Cutaneous Allergy, still feel uneasy about the industry move. "I hope that this recommendation will be adhered to by the association's members and will go some way towards protecting UK and European consumers," he told the Daily Mail. "Nevertheless, as it currently stands, this recommendation falls short of calling for the removal or a reduction of MI levels in rinse-off cosmetics, such as shower gels or shampoos."
Currently in the U.S., the Environmental Working Group's cosmetics database, considers MI to be a moderate health hazard because it is a chemical irritant that can affect the skin, eyes, or lungs. MI has been banned in Canada but is still popularly used in the U.S.
To learn more about MI and its health effects, click here.
Published by Medicaldaily.com