Chicago Schools Settle Federal Lawsuit By Pregnant Teachers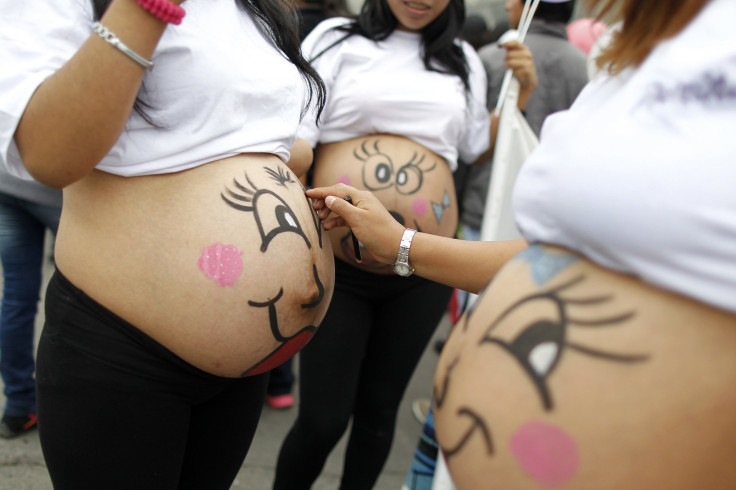 CHICAGO (Reuters) - Eight Chicago public school teachers who said they were fired or forced to leave their school because of pregnancies will get $280,000 in back pay and damages, under a settlement announced by the U.S. Justice Department on Wednesday.
The DOJ lawsuit, filed against the Chicago Board of Education last December, alleged that starting in 2009, Scammon Elementary School Principal Mary Weaver subjected female teachers to lower performance evaluations and discipline because of their pregnancies.
The suit alleged that Weaver gave negative reviews to teachers after learning they were pregnant, when she had given them positive reviews in the past. It said Weaver targeted for firing eight teachers who either became pregnant or returned to work at Scammon after their pregnancies.
The district, which serves about 400,000 students at more than 600 schools in the third largest U.S. city, currently faces a $1.1 billion structural deficit. Its teachers voted last week to authorize a strike next year if union officials in contract negotiations decide it is necessary.
"That a public school engaged in a pattern of firing teachers because of their pregnancies is dismaying to say the least," said Julianne Bowman, director of the Chicago District of the Equal Employment Opportunity Commission, which investigated the charges of discrimination.
The settlement, which must be approved by the northern Illinois U.S. District Court, requires the board to change personnel policies to guard employees against discrimination on the basis of sex and pregnancy and establish training requirements for supervisors and staff.
Weaver, who won a Chicago Public Schools principal achievement award in 2013, made negative comments to and about pregnant Scammon teachers and to a teacher who had given birth and was expressing breast milk, the suit said.
She responded to one teacher's pregnancy announcement with "I can't believe you are doing this to me. You are going to be out right before (mandatory) testing," the suit said.
The suit said Weaver asked a teacher who was expressing breast milk questions like "That isn't over yet?" and "When will you be done with that?"
Representatives for the Chicago Public Schools and the teachers' union were not immediately available for comment.
(Reporting by Mary Wisniewski; Editing by David Gregorio)
Published by Medicaldaily.com