Children May Inherit Greater Risk For Post Traumatic Stress Disorder From Parents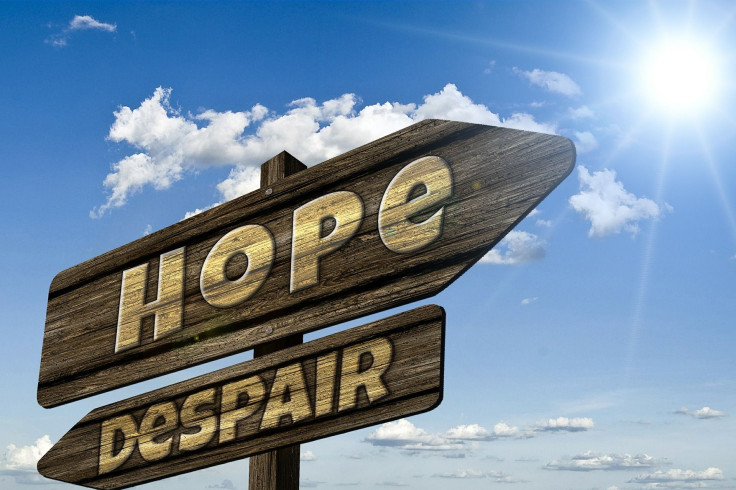 It seems we can blame our genes for nearly everything, including the likelihood of suffering from Post Traumatic Stress Disorder. The latest research about this condition is focusing on whether it could actually be passed down through our DNA.
Read: PTSD Treatment Update: Can Medical Marijuana Or Ecstasy Treat Anxiety Disorder?
A new study published in Molecular Psychiatry looked at 11 studies on PTSD to determine whether genetics could play a role. Most of the 20,000 participants had experienced some sort of trauma, but only about 25 percent were diagnosed with the disorder. They found that not only could genetics increase one's risk of PTSD, but that it had genetic similarities to other disorders, too.
"We believe the present report provides the first molecular genetic evidence of PTSD heritability and extends previous findings about shared genetic effects between PTSD and other disorders," the authors write in the report.
Women in particular were more like to be diagnosed than men following a traumatic event, according to the findings.
CNN spoke to Christal Presley, a 38-year-old teacher diagnosed with the disorder after seeing how war affected her Vietnam veteran father. He would carry a rifle through the house, threatening suicide and numbing his pain with alcohol.
"I've always felt like I inherited this sadness that wasn't my own," Presley said to the news outlet.
As the authors note in the paper, a larger sample size is needed for better genotyping coverage. "It's going to take a village to find genes for PTSD risk if in fact they exist," said Dr. Rachel Yehuda, Ph.D and study co-author, to CNN. "The risk for PTSD is more nuanced than the genes you inherit from your parents."
Previous studies looking at genetic markers and PTSD have provided what appears to be conflicting results. A study of male twins looked at PTSD occurrences when one brother had been involved in the Vietnam War. The results of the 2010 study showed that men who were in combat and were diagnosed with PTSD had more symptoms of the disorder than their twins. However, other studies have shown that people like Presley who experienced PTSD from her war veteran father, adult children of Holocaust survivors also had increased risk of the disorder.
Read: Oranges And Their Essential Oils Might Provide A Drug-Free Treatment Option For PTSD, Stress
According to the PTSD Alliance, about 6-7 million U.S. adults will be diagnosed with the illness at some point in their lives. Symptoms can be emotional, like feelings of depression, irritability and sadness, or physical, such as tiredness or blood pressure changes.
Counseling and antidepressants are the most commonly used PTSD treatments, but new developments could help medical professionals find new ways to diagnose and treat patients.
Source: L E Duncan, A Ratanatharathorn, et al. Largest GWAS of PTSD (N=20 070) yields genetic overlap with schizophrenia and sex differences in heritability. Molecular Psychiatry, 2017.
See Also:
A PTSD Drug? Ketamine May Prevent Heightened Fear Response Associated With Post-Traumatic Stress Disorder
Alcohol And Memory: Drinking To Forget May Strengthen Bad Memories, Hurt Sufferers Of PTSD
Published by Medicaldaily.com