China Bans Government Officials From Smoking In Public To Set Good Example, But Will The People Care?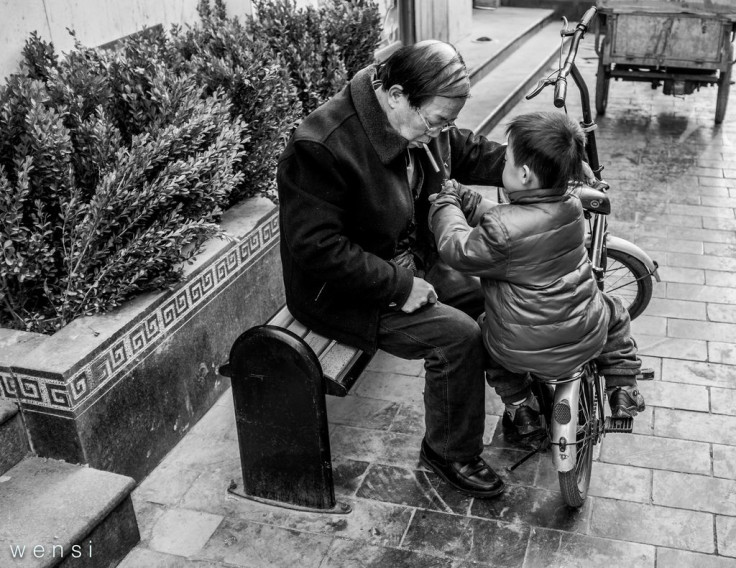 The Chinese government this month banned government officials from smoking in public or offering cigarettes while performing duties, ending an era known as "cigarette diplomacy." The state's Xinhua News Agency said officials were no longer permitted to smoke in schools, hospitals, sports venues, or on public transportation. They are also banned from using public funds to buy cigarettes or from displaying tobacco advertising in government offices.
In a country where more than half of men smoke, some 300 million smokers constitute the world's largest population of tobacco users, with an average annual death rate of 1.4 million from smoking-related illnesses. An effort in 2011 to implement a national indoor smoking ban for hotels and restaurants failed for lack of enforcement, giving way to the overwhelming forces of Chinese culture and gargantuan profits from the nation's cigarette industry. During the past decade, the total number of cigarettes sold in China rose by 50 percent to more than 2.5 trillion last year, says the official Chinese Association on Tobacco Control.
In mainland China, one government rule means a bureaucracy with dueling interests in a smoke-addicted population. Working against health officials in that government is the state-owned China National Tobacco, which blocks any effort to restrict tobacco while ensuring a market bottom of cheap cigarettes sold for approximately 80 cents per pack — although luxury brands, with caterpillar fungus and hand-picked tobacco even, may be had for $30/pack. With tobacco taxes accounting for a tenth of China's revenue, the business remains large and powerful.
According to literature from the Communist Party, "Smoking remains a relatively universal phenomenon in public venues. Some officials smoke in public places, which has not only jeopardized the environment and public health, but tarnished the image of party and government offices and leaders and has a negative influence."
But will the people listen? Although tobacco was slow to take root in China, the cigarette rose in popularity following the lead of rulers, such as Mae Zedong, who was often photographed smoking or looking for a light, according to Atlantic Media's Quartz. Yet some analysts say the old guard, formerly known for its back-room cigarette diplomacy, has been completely reborn — at least in regard to smoking cessation. Today, none of the seven Chinese Politburo members smoke cigarettes, while "First Lady" Peng Liyuan continues to advocate for smoking regulation.
Some analysts say the new faces in power would at least pay lip service to public health problems brought by smoking, not unlike U.S. President Barack Obama, one of the world's most famous ex-smokers.
Published by Medicaldaily.com