China's Cigarette Sales Fall Slightly After Tobacco Tax: WHO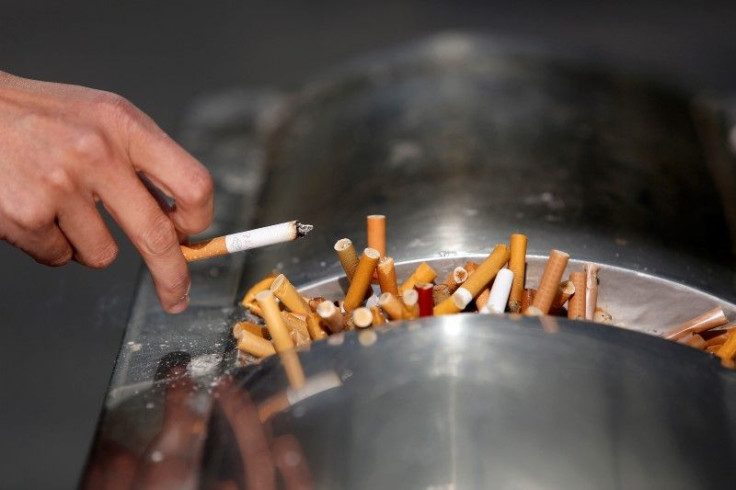 Cigarette sales in China fell slightly over the past year after a hike in tobacco taxes, the World Health Organization said on Tuesday, as the country works to suppress a habit with major healthcare costs.
The world's largest producer and consumer of cigarettes has stepped up its battle on smoking, despite persistent opposition from the tobacco industry.
China has 300 million smokers and 740 million more who are exposed to secondhand smoke, state media have said.
The number of cigarettes sold in China fell 3.3 percent in the year to March 2016 from the previous year, the WHO said in a statement.
Sales of the cheapest cigarettes fell 5.5 percent over the period, the WHO added, signaling that the tax prompted poor smokers, in particular, to cut back on cigarette purchases.
"This is good news, because it is people in the lowest socio-economic groups in China who are most profoundly affected by the health and economic burdens caused by smoking," said Bernhard Schwartländer, the WHO representative in China.
Last year, China hiked its wholesale tax rate on cigarettes to 11 percent from 5 percent, an increase the WHO said earned revenue of about 70 billion yuan ($11 billion) for the central government in 2015.
Retail cigarette prices rose about 10 percent on average, with the cheapest brands becoming as much as a fifth more costly, a WHO analysis found.
Anti-smoking campaigners in China have faced tough opposition from the state-owned tobacco monopoly, which wields great sway because it contributes an estimated 7 percent to 10 percent of government tax revenue.
Two-thirds of young men in China take to smoking, mostly before the age of 20, and around half of them are eventually killed by the habit unless they quit, a study showed last year.
(Reporting by Megha Rajagopalan; Editing by Clarence Fernandez)
Published by Medicaldaily.com