Chinese Restaurant Diners Discover Road Kill in Kitchen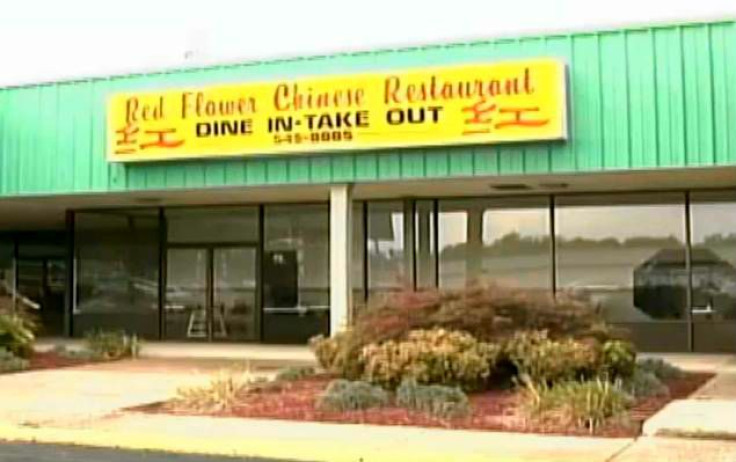 Diners at a Chinese restaurant in Kentucky were shocked when they noticed a trash can full of road kill being wheeled into the kitchen by two restaurant employees.
Locals and regular customers of the Red Flower Restaurant in Williamsburg said they couldn't believe their eyes when they watched the owner's son and employee rolling a trash can stuffed with a poorly concealed deer carcass through the restaurant where people were eating as it dripped blood all over the floor, according to WYMT-TV.
"It was really disturbing. There was actually a blood trail that they were mopping up behind the garbage can," customer Katie Hopkins told the local broadcast station. "There was like a tail, and like a foot and leg sticking out of the garbage can and they wheeled it straight back into the kitchen," she added.
The owner of the restaurant said that the deer carcass, which his son reportedly picked up along Interstate 75, was never going to be served to customers, but was actually intended to be taken home. According to Lex18.com, environmental health inspector Paul Lawson said that the deer "had already been gutted" by the time it arrived at the restaurant, which raises "many health and illness" concerns.
"They said they didn't know that they weren't allowed to," Lawson told WYMT. He adds that he is worried that the owner may have committed a similar health violation before. Authorities had immediately shut down the restaurant and cited the owner's son for possession of a "white-tailed deer without a tag," Lex18.com reported.
Lawson said that the restaurant won't be forced to close shop for good, and that it can reopen if they pass an inspection test proving that they completely cleaned and disinfected the facilities. Tonya Thacker, a regular at the Red Flower restaurant, said she vomited right after witnessing the grisly site.
"I don't think I'll ever eat Chinese food again," she said, according to WYMT.
Published by Medicaldaily.com