Chipotle Testing Chorizo, Pork Sausages, To Supplement Carnitas Shortage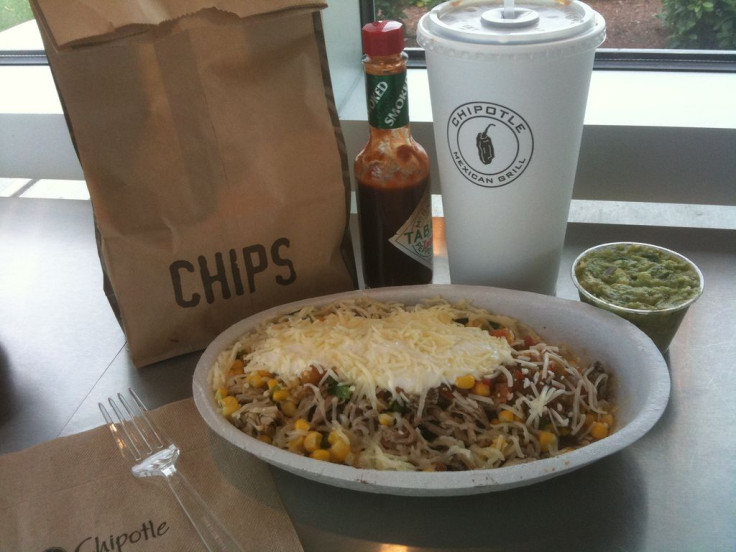 Leave it to good ol' Chipotle to support animal rights while trying to keep its customers happy. The Mexican restaurant chain recently announced that starting today in Kansas City, it will be testing out chorizo on its menus to help supplement the lack of pork, or carnitas, on the menu.
The chorizo, which is a combination of ground chicken and pork, paprika, cumin, garlic, and red wine, will be available at 33 locations in Kansas City.
"Kansas City is probably a really good barometer of how people will respond to the chorizo anywhere," Chris Arnold, spokesman for Chipotle, told the Kansas City Star.
Earlier this year, Chipotle suspended pork sales at nearly one-third of its restaurants in the U.S., claiming that one of its pork suppliers wasn't complying with animal-welfare standards. The restaurant did not name the supplier, but Arnold notes that it was because the pigs didn't have access to the outdoors or bedded barn. Chipotle discovered this during a routine visit to the supplier.
"Conventionally raised pigs generally do not have access to the outdoors, spend their lives in densely crowded buildings, live on hard slatted floors with no bedding and no ability to root, and are given antibiotics to keep them from getting sick," Arnold told Business Insider. "We would rather not serve pork at all, than serve pork from animals that are raised in this way."
He also stated that while replacing the pork supply would take some time, it was more important for Chipotle to "maintain our high standards." We'll see if Missouri's test run of the new menu addition will pave the way for Chipotle to add it to all of its menus.
Published by Medicaldaily.com