Christopher Jackson, Man Arrested For Branding Girlfriend's Vagina, Picked Back Up On Bestiality Charges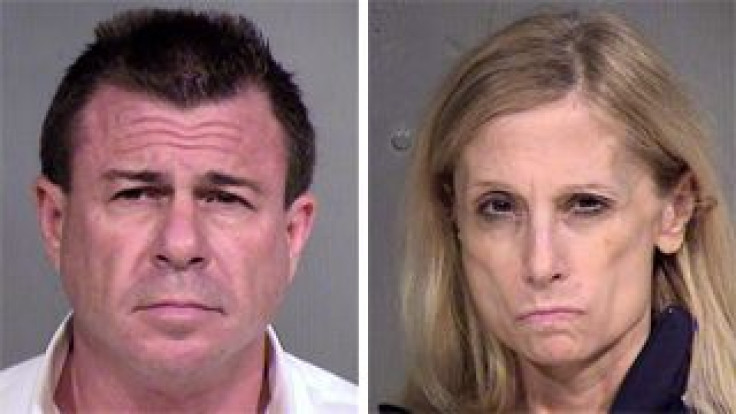 Christopher Jackson, the Arizona man arrested for allegedly branding his initials onto the vagina of his unconscious girlfriend, has landed in more hot water after police discovered evidence of bestiality in the man's home during an interior search.
"If you saw the video, you'd be pretty sick," Sheriff Joe Arpaio told the Arizona Republic. "We weren't expecting this."
Arpaio said a video depicting Jackson and two other women performing sexual acts on the man's male German Shepherd was discovered by detectives during a search of the 47-year-old's house. Both Jackson and one of the two women are in jail on $30,000 bond facing bestiality charges. Sixty-one-year-old Josephine Erikson was taken in alongside Jackson for her part in the disturbing footage. Police are still searching for the second woman implicated in the incident. The German Shepherd was removed from the house and is being cared for by authorities.
According to the Maricopa County Sheriff's Office, Jackson was arrested on Sept. 3 for aggravated assault with serious physical injury. The branding tools and blow torch were recovered from Jackson's residence following a police search. The alleged incident occurred back in May.
The victim did not come forward until last month due to being afraid of retribution. According to reports, the woman told police that Jackson had bragged about branding other women in the past.
Published by Medicaldaily.com