Clarithromycin, A Common Antibiotic, Can Increase Patients' Risk Of Fatal Heart Complications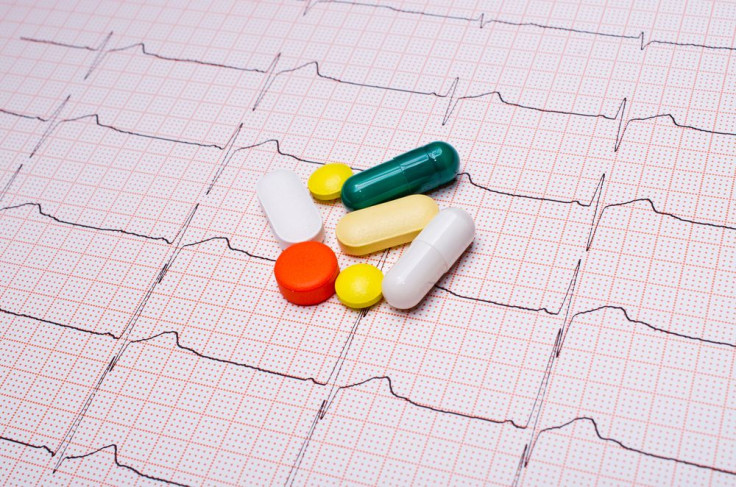 A class of antibiotics known as macrolides can potentially increase the risk of fatal heart rhythm problems by prolonging the heart muscle's duration of electrical activity. A recent study conducted at Statens Serum Institut's Department of Epidemiology Research in Copenhagen has revealed a link between clarithromycin, a macrolide antibiotic commonly prescribed for treating bacterial infections, and a patient's risk of dying as the result of an adverse cardiac event.
"Clarithromycin is one of the more commonly used antibiotics in many countries and many millions of people are prescribed this drug each year; thus, the total number of excess (potentially avoidable) cardiac deaths may not be negligible," the research team said in a statement.
Danish researchers compared the risk of cardiac death for patients who are prescribed clarithromycin as well as another macrolide antibiotic known as roxithromycin against penicillin V. Data gathered using national databases encompassed five million treatment courses prescribed to adults between the age of 40 and 74, including 160,297 for clarithromycin, 588,988 for roxithromycin, and 4,355,309 for penicillin V. Researchers accounted for each patient's age, sex, use of other medication, and the risk of a cardiac event at the beginning of the study.
Overtime, use of clarithromycin was linked to a 76 percent higher risk of dying due to an adverse cardiac event compared to the use of penicillin V. The patient's risk of a cardiac death subsided after their clarithromycin regimen ended. Out of one million clarithromycin courses, 37 cardiac deaths occurred. While clarithromycin increased a patient's risk of death, ongoing roxithromycin had no effect on heart death risk. Researchers stress that the safety of macrolides must be investigated further to guide clinical treatment decisions.
"Our study expands on the available knowledge of the cardiac safety of macrolides, being the first large scale population based observational study to show significantly increased cardiac risk with clarithromycin and the relative cardiac safety of roxithromycin," the research team added. "Confirmation in independent populations is an urgent priority given the widespread use of macrolide antibiotics."
Source: Svanström H, et al. BMJ. 2014.
Published by Medicaldaily.com