Clinton Plan To Cut Health Costs Includes Tax Credits, More Sick Visits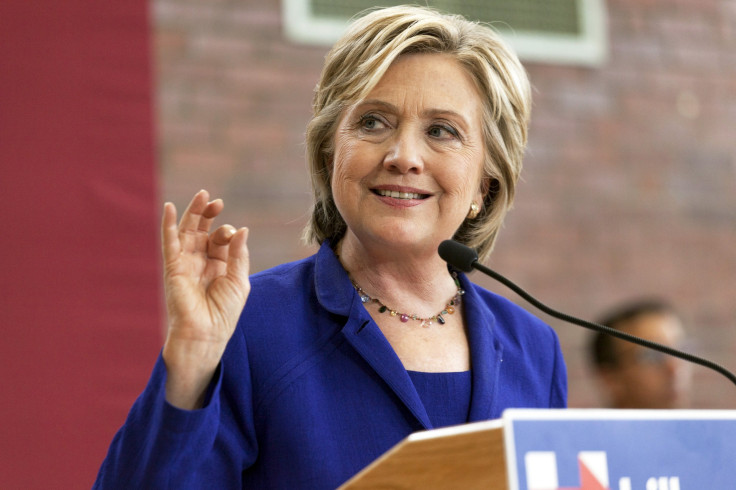 DES MOINES, Iowa (Reuters) - Democratic presidential candidate Hillary Clinton unveiled a plan on Wednesday to lower out-of-pocket health costs, including expanded coverage of sick visits to the doctor and tax credits for those with substantial medical bills.
Clinton, who has promised to build on President Barack Obama's signature healthcare initiative, also pledged to try to strengthen efforts to block or modify what her campaign called "unreasonable" health insurance rate increases.
Clinton's campaign released the proposals a day after her plan to battle drug "price gouging" battered shares in some pharmaceutical companies.
All of her healthcare proposals would face a difficult path to approval in a U.S. Congress dominated by Republicans who have vowed to repeal or roll back the 'Obamacare' healthcare law.
But Clinton, the front-runner for the Democratic nomination, has vowed to fight Republican criticism and make Obamacare a key element of her campaign for the November 2016 election.
Under Clinton's plan, insurance companies would be required to cover three sick visits without counting toward a plan's deductible. The campaign said the move could save a person with private coverage more than $100 a year.
Clinton's campaign cited a recent Kaiser Family Foundation study showing the average deductible for an individual has grown seven times faster than a worker's average wages since 2010.
"When Americans get sick, high costs shouldn't prevent them from getting better. With deductibles rising so much faster than incomes, we must act to reduce the out-of-pocket costs families face," Clinton said in a statement.
The plan also would provide a refundable tax credit of up to $2,500 for individuals and $5,000 per family for Americans with out-of-pocket healthcare expenses above 5 percent of income.
Clinton also pledged to strengthen the authority to block or modify unreasonable insurance rate increases by creating what her campaign called a fallback process for states that do not modify or block premium rate increases.
Shares in drug and insurer stocks were largely unaffected by the proposals. Insurers such as UnitedHealth Group Inc , Anthem Inc , and Aetna Inc all rose slightly, and the iShares U.S. Healthcare Providers ETF closed up 0.6 percent.
But the leading health insurance industry lobbying group said Clinton's plan would not help keep coverage affordable.
"Mandating additional benefits without addressing the cost of the services will just make coverage more expensive," said Clare Krusing, spokeswoman for America's Health Insurance Plans.
Drew Altman, chief executive of the Kaiser Family Foundation, said when insurers added visits or reduced the cost of visits, there was a trade-off with premium prices.
"It's a plan that will resonate for people and also raise some issues for big industry groups," Altman said.
Clinton has been under pressure to take more populist political stances to counter the rising challenge from her leading rival, Vermont Senator Bernie Sanders, who has galvanized the party's more liberal base.
Published by Medicaldaily.com