Coconut Milk Vs. Coconut Oil Vs. Coconut Water: 6 Facts And Myths About The Health Benefits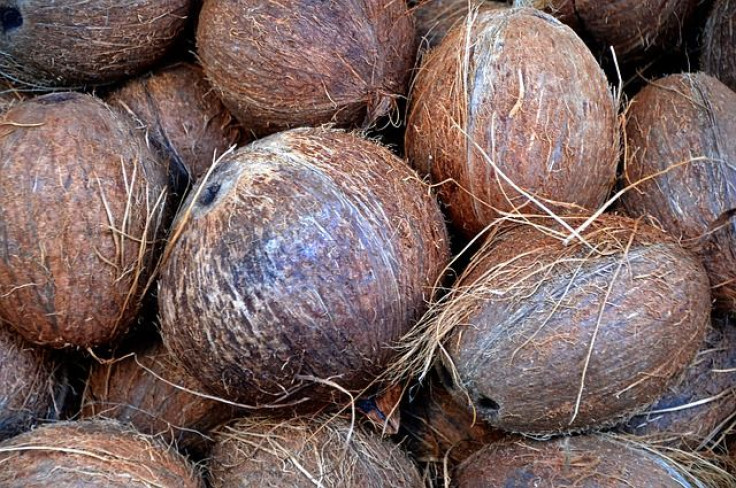 Coconut products — including oil, water, and milk — are basically double agents. These are clean eating staples, but also work as must-haves for people who use organic products and live an all-natural lifestyle.
Are you nervous to embrace the coconut-based life because of what you've heard? Don't fret — we've listed some facts and myths about coconut water, coconut oil, and coconut milk below.
Read More: 11 Surprising Health Benefits, Including Weight Loss, Aromatherapy, Skin And Hair Care
MYTH: COCONUT OIL'S HIGH SATURATED FAT CONTENT INCREASES CHOLESTEROL & CAUSES WEIGHT GAIN
There are actually two types of cholesterol — and one is good for your health, known as HDL. Coconut oil raises levels of HDL, according to Organic Facts.
MYTH: COCONUT OIL IRRITATES SKIN
This all-natural product is actually great for your skin. As Medical Daily previously reported, coconut oil will get the makeup off your face — while offering tons of extra, all-natural moisture. It can also replace your expensive nighttime wrinkle cream.
FACT: COCONUT MILK IS HIGHLY NUTRITIOUS
Coconuts are rich in fiber and vitamins — including C, E, B1, B3, B5, and B6. According to the BBC's Good Food, the fruit also has a ton of minerals like iron, selenium, sodium, calcium, magnesium and phosphorous.
MYTH: IT'S HEALTHY TO DRINK COCONUT MILK EVERY DAY
Coconut milk should ideally be consumed in moderation. Good Food suggests only using it once or twice a week.
Read More: 4 Health Benefits Of Organic Coconut Oil
MYTH: COCONUT WATER IS MORE HYDRATING THAN H2O
There's no scientific proof that coconut water hydrates better than plain old water, Beth Thayer, RDN, told Eat Right.
FACT: COCONUT WATER IS MORE HEALTHY THAN FRUIT JUICE
Coconut water has flavor, but no added sugar. The drink can save you calories and also offers added potassium, Eat Right reported.
See Also:
Coconut Oil Uses: 5 Surprising Benefits Of Coconut Oil For Your Health
A Dairy Aisle Dilemma: Are Almond, Coconut, And Other Milks Actually Any Healthier?
Published by Medicaldaily.com