Colorado Flash Floods Kill 2 Near Boulder: 20-Foot 'Wall Of Water' Leads To Massive Evacuations, Searches [VIDEO]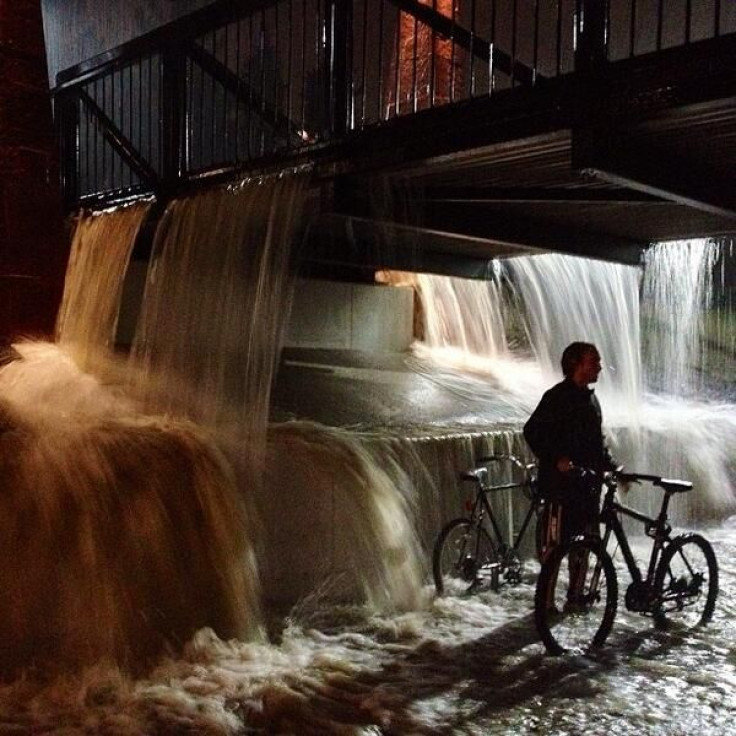 Colorado declared a state of emergency overnight as flash floods killed at least two people and prompted mass evacuations and road closures.
According to Colorado's 9 News, the two victims of the flood have not yet been publicly identified. One victim was found dead in a collapsed home. The other's body was recovered on an interstate around 5:30 a.m. The coroner will confirm that the floods contributed to the victims' deaths after conducting autopsies.
Volunteers are scrambling to help those stranded by the high waters. Boulder County sheriff's offices said that a "wall of water" about 15- to 20-feet high flooded the area. Now, emergency management officials are asking for aid from a dive team to accelerate rescue efforts.
"We have a lot of boats, but not divers," one officer told a radio dispatcher.
Four-hundred students on Boulder's University of Colorado campus were evacuated, and classes were canceled on Thursday due to flooding. The National Weather Service as well as the Boulder Office of Emergency Management are urging all residents — college students included — to move to higher ground as soon as possible. Torrential rain has closed roads and made it difficult for emergency personnel to rescue people.
"The worst of the rain in Colorado is probably over," said meteorologist Michael Palmer. "But there's another batch in the area which could rotate into Boulder. This is going to exacerbate the situation – it won't take a lot on top of what they've already had to cause additional flooding."
Visit NBCNews.com for breaking news, world news, and news about the economy
Published by Medicaldaily.com