Colorectal Cancer Rising Among Young Adults; Colonoscopy Removes Precancerous Polyps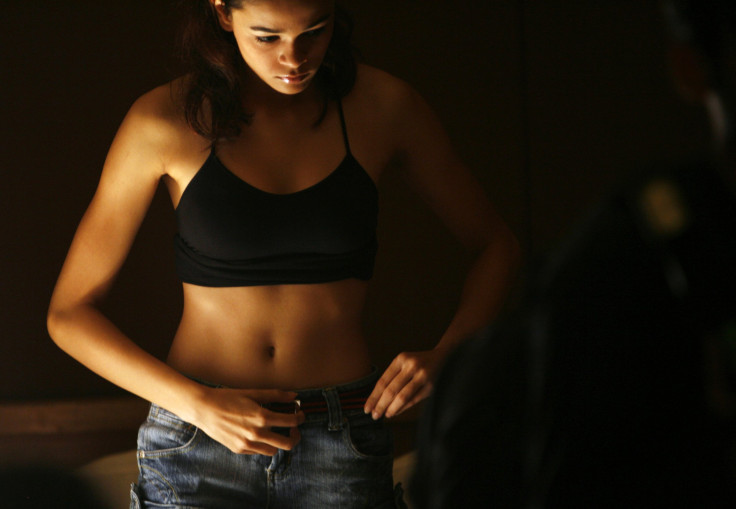 In the American healthcare system, age 50 is commonly seen as a significant dividing line when it comes to colorectal cancer. That is the recommended age for most people, those without a family history, to begin screening for the disease, which commonly afflicts older people more than the young. (People with a family history commonly begin screening earlier.) While overall rates have been slowly declining in recent years, a new study finds colorectal cancer has begun to increase in one group not normally considered at-risk.
An examination of a decade's worth of patient records, more than a million cases, indicates rates have begun to rise in patients under 50.
Screening for Colorectal Cancer Can Save Your Life
Unlike other cancers, colorectal cancer screening not only detects the disease, it also can prevent it from occurring. The preferred method of colorectal cancer screening, according to Dr. Alfred Neugut, Columbia University Medical Center, is a colonoscopy. During this test, a doctor inserts a colonoscope — a long tube with a camera and light on one end — into a patient's rectum. As it moves up and through the colon, camera images appear on a computer screen. Seeing a fleshy growth called a polyp, the doctor can snip it and send it to the lab for testing.
Because polyps are often precancerous, removal of one of these growths actually can prevent cancer from developing, says Memorial Sloan Kettering Cancer Center.
Though colonoscopies save lives, many people dislike them because the preparation is intense: you must take strong laxatives to completely clean out your colon the night before the procedure. However, the decision to undergo a colonoscopy is one best made with your doctor. There are less invasive screening tests, such as fecal occult blood tests which detect blood in the stool and Cologuard which detects both genetic cancer markers as well as blood in the stool. Both these tests provide a kit to help you collect a stool sample, which you then send to a lab.
In a recent study, Neugut and his colleagues found fully insured patients who prefer a simple stool sample test are at risk of going unscreened if the only recommendation made is a colonoscopy. For this reason, he and his colleagues suggest patients averse to this most rigorous test should have access to stool tests.
"Cancer is a disease of old age," Neugut told Medical Daily.
Along with old age, family history is another primary risk factor for colorectal cancer in particular, while excessive drinking, obesity, not getting enough exercise, and smoking have also been linked to greater likelihood of developing tumors in the colon or rectum. One of the most common cancers, colon cancer is the second-leading cause of cancer death in the United States. According to the National Cancer Institute, more than 132,000 new cases were diagnosed in 2015, and each year more younger patients (under 50) are being diagnosed.
To get a handle on the increase in younger patients, Dr. Elie Sutton, a research fellow at Mt. Sinai West Hospital, led a team to analyze 1,010,530 colorectal cancer cases in the National Cancer Database between the years 2004 and 2013. They calculated the number of cases considered either young-onset (patients under age 50) and late-onset (50 or older). They also recorded the cancer stage at diagnosis, the length of hospital stay, mortality rates, and demographics.
Over the decade, the total number of cases rose 11.4 percent in patients under 50. On average, then, 136 new cases occurred every additional year among younger patients. Meanwhile, among patients 50 and older, the number of cases fell by 2.5 percent over the same 10-year span.
Looking more deeply into the numbers for young patients, the researchers discovered lower percentages of stage 1 and stage 2 patients and a greater percentage of stage 3 and stage 4 patients when compared to the over 50 crowd. Specifically, 30.6 percent of younger patients received a stage 3 diagnosis and 25.6 percent a stage 4 diagnosis compared to 25.1 percent and 18.2 percent, respectively, of older patients.
The reason for this imbalance is unclear, say the researchers, though others who have studied rising colorectal cancer rates among young adults suggest increasing obesity plays a role. Sutton and his colleagues also found younger non-white patients were more numerous than older non-white patients: 22.1 percent versus 16.0 percent.
"These results show that the number of young-onset colorectal cancer cases continues to increase in the U.S.," wrote Sutton and his team in an abstract of their work, which adds more weight to the National Cancer Institute's previous findings.
Because the stage of disease at diagnosis is more advanced among younger patients, it is imperative doctors send younger patients who have detected blood in their stool for a colonoscopy, say Sutton and his colleagues. They also believe screening guidelines need to be adjusted to identify younger patients earlier.
Source: Sutton E, Bellini G, Lee D, Njoh L, Whelan RL. An Update on Young-Onset Colorectal Cancer, an NCDB Analysis. Digestive Disease Week Conference. 2016.
Published by Medicaldaily.com