Common Household Products Emit Toxins Harmful To Health, Can Cause Cancer: Study
Dozens of household products that people use on a day-to-day basis emit toxins that are harmful to human health and can cause an array of issues including cancer, a new study has found.
As per the study, which was published in the journal Environmental Science & Technology on Tuesday, more than 100 types of consumer products contain toxic volatile organic compounds (VOCs), which turn into gas and combine with other air pollutants to create ozone when exposed to sunlight.
The researchers behind the study estimated that around 5,000 tons of VOCs were released from general consumer care products in 2020, polluting the atmosphere in California. They believe these products can bring about a range of health issues such as health defects and reproductive harm, as well as cancer, UPI reported.
Moreover, they identified 30 product categories that they think need to be scrutinized, as they are likely to lead to exposure to VOCs. These include nail polish, shampoo, makeup and the likes of them, which contain formaldehyde — the most common harmful VOC. Other household products that emit VOCs reportedly include other household products such as cleaners, art supplies, laundry detergents, mothballs and adhesives.
"This study is the first to reveal the extent to which toxic VOCs are used in everyday products of all types that could lead to serious health problems," lead author Kristin Knox, scientist at Silent Spring Institute, said, according to U.S. News. "Making this information public could incentivize manufacturers to reformulate their products and use safer ingredients."
To come up with the findings, Knox and her colleagues collected data from the California Air Resources Board (CARB), which has been monitoring VOCs in consumer products for over 30 years to combat smog.
The researchers focused on 33 VOCs listed under California's right-to-know law, Prop 65 because they are most potentially harmful to human health.
Experts suggested that they were particularly concerned for the salon workers who are regularly exposed to carcinogen-concentrated cosmetics used for a diverse range of grooming services.
The researchers then found that at least nine VOCs were linked to salon products. They also learned that people involved in janitorial work could be exposed to more than 20 harmful VOCs as they use general cleaners, degreasers, detergents and maintenance products.
"The same thing goes for auto and construction workers. All these exposures add up and might cause serious harm," co-author Dr. Meg Schwarzman, physician and environmental health scientist at the University of California Berkeley School of Public Health, said, according to UPI.
"At the most basic level, workers deserve to know what they're exposed to," Schwarzman continued. "But, ultimately, they deserve safer products and this study should compel manufacturers to make significant changes to protect workers' health."
The scientists called on manufacturers to replace the harmful chemicals with safer alternatives. They also urged the U.S. Environmental Protection Agency to add more of these harmful VOC-emitting chemicals to the list of those regulated under the Toxic Substances Control Act.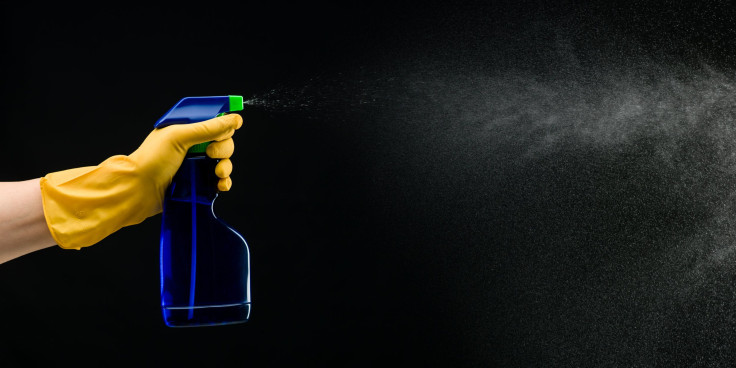 Published by Medicaldaily.com