Common Medication For Acid Reflux, Proton Pump Inhibitors, May Increase Risk For Chronic Kidney Disease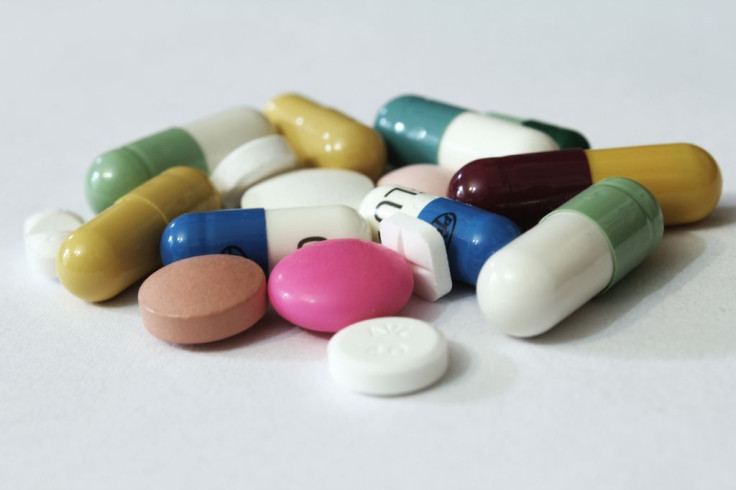 Proton pump inhibitors (PPIs) — one of the top 10 classes of prescribed medications in the United States — may be an independent risk factor for chronic kidney disease (CKD), finds two new papers published in the Journal of the American Society of Nephrology. Researchers are set to present their findings Nov. 3-8 for this year's ASN Kidney Week 2015 in San Diego.
While PPIs are commonly prescribed to treat acid reflux, they've also been associated with an increased risk of both CKD and other acid-related gastrointestinal conditions like acute interstitial nephritis. The latter is frequently undiagnosed, which may then present itself as CKD. So to better understand this incidence rate, possibly even mortality, the first study followed 10,482 participants from the The Atherosclerosis Risk in Communities Study (ARIC).
The ARIC study is a prospective study conducted in four U.S. communities designed to investigate the etiology and history of atherosclerosis, or the process in which arteries thicken and harden. The participants were all adults with normal kidney function from 1996 to 2011. And researchers found that PPI users were between 20 and 50 percent more likely to develop CKD than non PPI-users. These users were also more often white, obese, and taking antihypertensive medication.
When researchers replicated their study, this time using patient data collected from 240,000 participants during 1997 to 2014, they had the same result. Lead study author Dr. Benjamin Lazarus, of Johns Hopkins University, people who used a different prescribed class of medications to suppress stomach acid — also known as an H2 blocker — did not have a higher risk of developing CKD in both studies. He and his team concluded that "PPI use is an independent factor for CKD."
The second study arrived at similar conclusions. Led by Dr. Pradeep Arora of SUNY-Buffalo, researchers analyzed data from 99,351 patients who were seen in primary care clinics from April 2001 to April 2008; 27,835 patients with baseline CKD were excluded. The data included patient's PPI use, as well as their respective ages, gender, race, and comorbidity variables, such as chronic obstructive pulmonary disease (COPD), cancer, diabetes, and hypertension.
Excluding more than 20,000 patients brought the total number of patients down to 71,516. And of this sample, 24,149 patients developed CKD — 25.7 percent were treated with PPIs. Patients being treating with PPI were also less likely to have vascular disease, COPD, cancer, and hypertension.
There's more: When researchers analyzed the original sample size for mortality outcome, 36,290 had died. These analyses showed people taking PPIs had higher odds for developing CKD and mortality compared to patients not taking PPIs. Researchers concluded that use of PPIs is associated with increased risk of developing CKD.
As Tech Times pointed out, these studies merely show a link between PPIs and CKD — they do not prove a causal relationship. Lead author of the second study Dr. Pradeep Arora, of SUNY-Buffalo, suggested these links may stem from two things: One, repeated bouts of acute interstitial nephritis damage kidneys and/or two, PPIs reduce the levels of magnesium in the blood, which may also damage kidneys.
"As a large number of patients are being treated with PPIs, health care providers need to be better educated about the potential side effects of these drugs, such as CKD," Arora said in a press release. "PPIs are often prescribed outside of their approved uses, and it has been estimated that up to two-thirds of all people on PPIs do not have a verified indication for the drug."
Source: Lazarus B, et al. Proton Pump Inhibitor Use Is Associated with Incident Chronic Kidney Disease. Journal of the American Society of Nephrology. 2015.
Arora P, et al. Proton Pump Inhibitors Are Associated with Increased Risk of Development of Chronic Kidney Disease. Journal of the American Society of Nephrology. 2015.
Published by Medicaldaily.com