5 Common Skin Problems and How to Address Them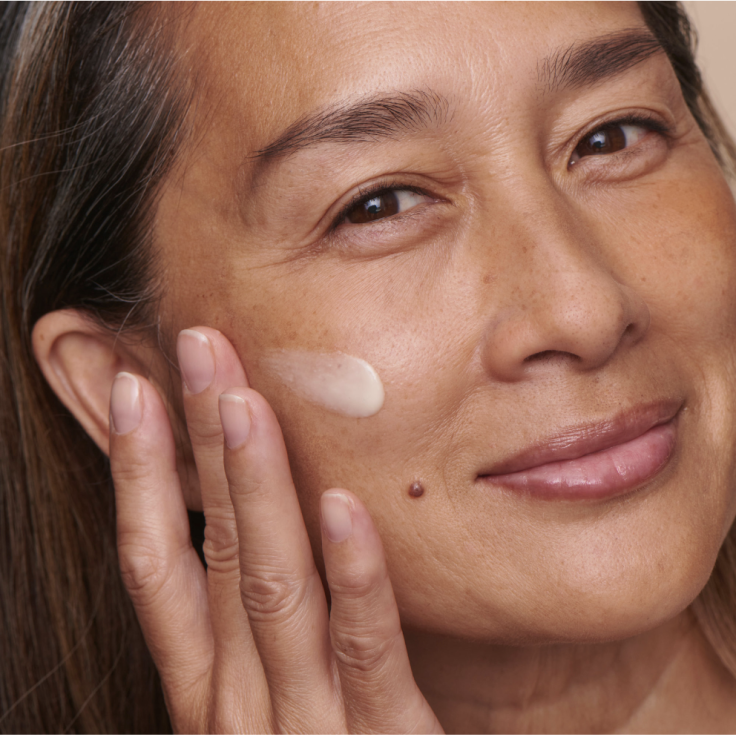 Dealing with skin problems can be stressful. Unfortunately, if left untreated, skin concerns can become worse over time.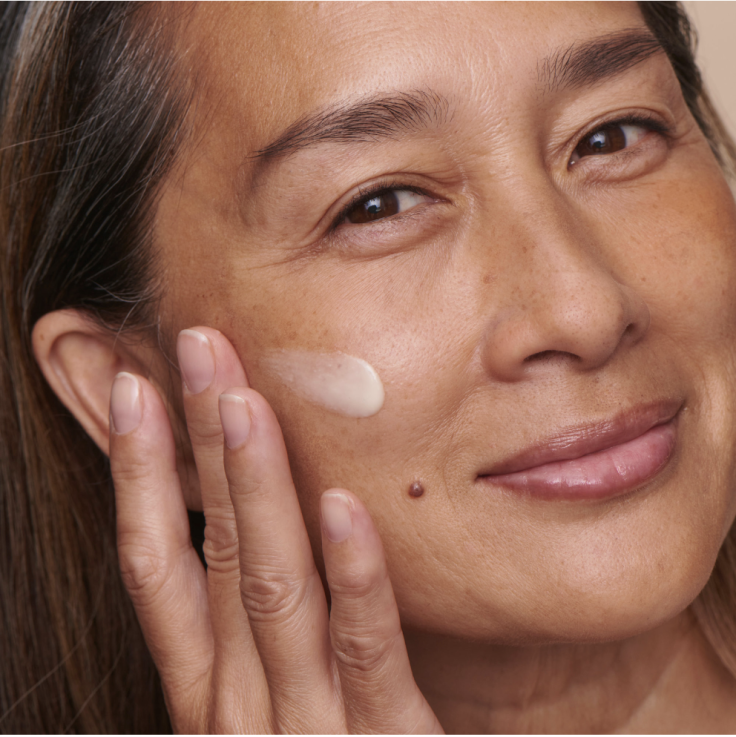 That's why it's so important to have a skincare routine that is suitable for your unique skin type and concerns.. Ingredients commonly found in skincare products work differently for every individual, so knowing your skin concerns and which products are formulated to treat them is key to resolving skin problems.
If you're still struggling to find the right skincare products, Peter Thomas Roth can help you treat your personal skin concerns with a wide range of over 100 products. Peter Thomas Roth's breakthrough formulas cater to different skin types and concerns, so there is something for everyone!.. Address some of the most common skin problems with these Peter Thomas Roth favorites:
Acne
Acne is a very common skin concern. Pesky pimples may appear on the face, forehead, and chest. This skin condition happens when your pores are blocked by excess oil, impurities, and surface debris. While teenagers mostly experience acne during puberty, many adults experience acne as well.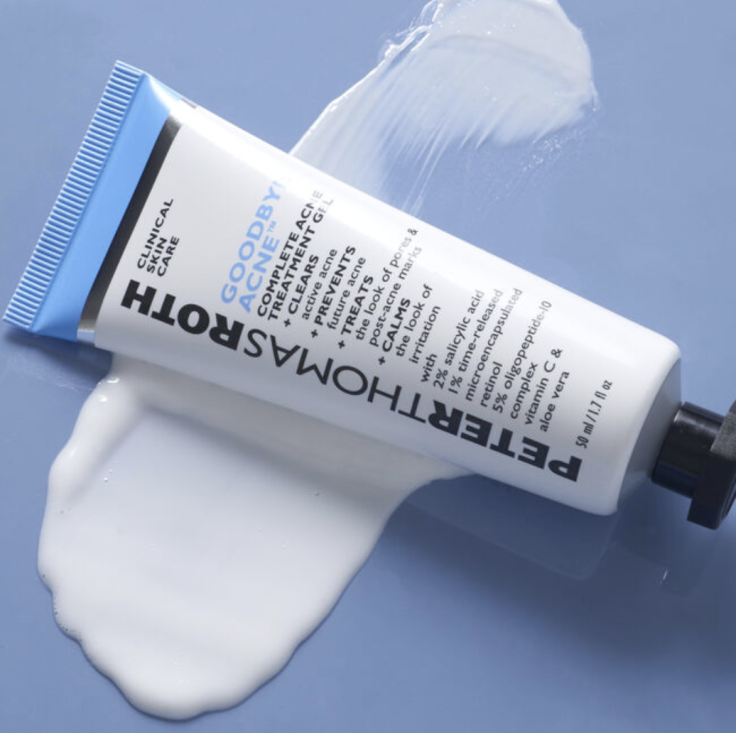 Peter Thomas Roth has many maximum-strength acne products that treat acne blemishes and help prevent their return, including Goodbye Acne™ Complete Acne Treatment Gel. This unique gel-cream formula clears, prevents, treats, and calms the look of problem skin for complete results.
2% Salicylic Acid, 5% Oligopeptide-10 Complex, and 1% Time-Released Microencapsulated Retinoland Vitamin work together to help clear active acne, prevent future breakouts, purify pores and treat the look of post-acne marks. Aloe Vera helps calm and soothe the look of irritated and overly treated acne-prone skin. Simply cover the entire affected area with a thin layer after cleansing, once or twice a day as needed. Always remember to use SPF after daytime application.
Blackheads and Whiteheads
Aside from pimples, acne can also appear in the form of blackheads and whiteheads. As build-up and excess oil clog the pores, a bump called a comedo is produced in the form of a blackhead or whitehead. A blackhead develops when the skin covering the bump splits open and is exposed to air, while a whitehead forms if the skin over the bump stays closed.
Since both are caused by clogged pores, an effective exfoliating and purifying treatment is needed. That's where PRO Strength Microdermabrasion Blackhead Eliminator comes in. This expert-level blackhead eliminator works to eliminate, treat and prevent blackheads, whiteheads, and clogged pores.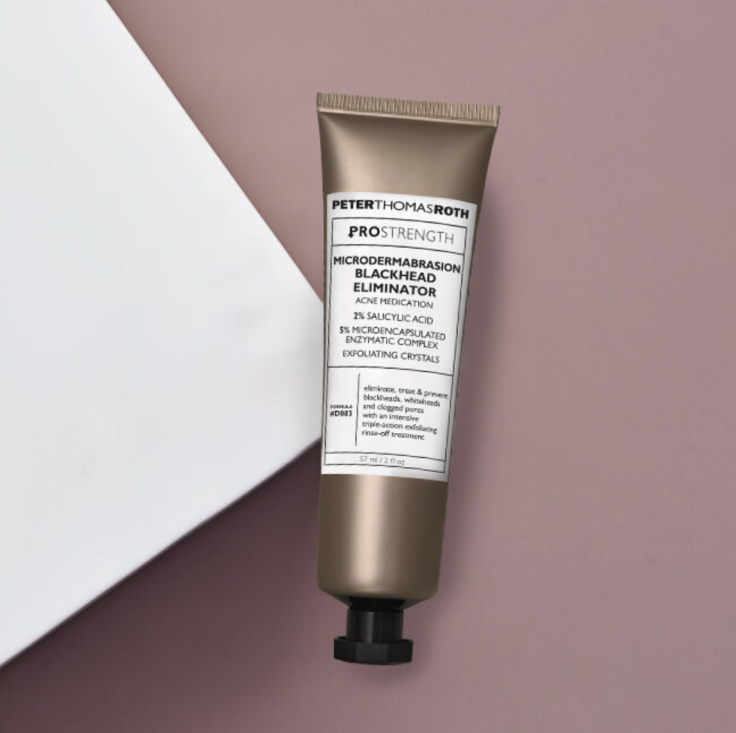 The secret is the formula's triple-action exfoliation: 2% Salicylic Acid chemically exfoliates to deep-clean pores and dissolve existing blackheads and whiteheads, while a 5% Microencapsulated Enzymatic Complex enzymatically exfoliates to help remove surface impurities and excess oil that can cause blackheads and whiteheads. Exfoliating Crystals physically polish and exfoliate skin's surface, whisking away blackheads, whiteheads and pore-clogging debris.
Lightly pat this blackhead treatment onto clean and dry skin while avoiding the eye area and leave it on for one to four minutes, depending on skin sensitivity, to let the Salicylic Acid and Enzymes work. Then, gently massage the skin with wet fingertips to physically exfoliate with Exfoliating Crystals and rinse thoroughly. Use it one to two times a week.
Dark Spots
Dark spots or hyperpigmentation develop when some areas on the skin produce more melanin than usual. This gives pigmentation or color to the skin, eyes, and hair. Skin that is exposed to the sun for a long period of time may also suffer from dark spots as melanin increases or becomes highly concentrated in one specific area. Dark spots commonly appear on the face as well after a pimple subsides, or when you pop or squeeze a pimple.
There are different skincare products that help treat the look of dark spots and discoloration. Peter Thomas Roth offers two products that can help with this skin concern: PRO Strength Niacinamide Discoloration Treatment and Potent-C™ Power Serum.
PRO Strength Niacinamide Discoloration Treatment contains a 15% Brightening Complex of Niacinamide, Tranexamic Acid, Kojic Acid, Alpha Arbutin, and Pentapeptide that works to reduce the look of dark spots, post-blemish marks, and uneven skin tone caused by sun damage and aging.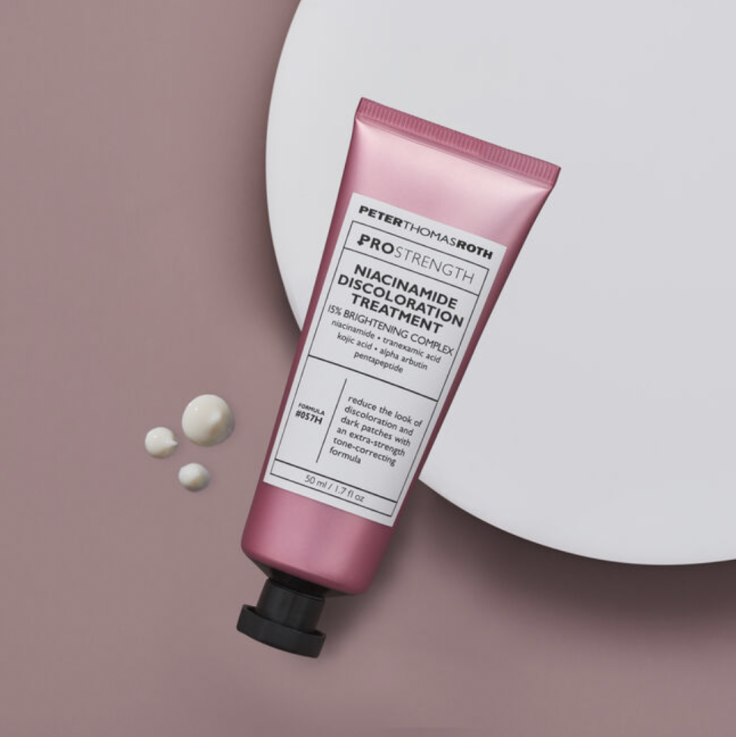 Apply this intensive brightening treatment twice daily in the morning and evening. If mild irritation or redness occurs, use it every other day until your skin adjusts and gradually transitions to daily use. You may follow it up with moisturizer and should always use SPF protection during the day as well.
If you want to address other skin concerns aside from dark spots and discoloration, including fine lines, wrinkles, and loss of firmness, Peter Thomas Roth Potent-C™ Power Serum is a great option. This complete and advanced formula for aging, firming, and brightening concerns is packed with 20% THD Ascorbate, a mega-potent form of Vitamin C that is 50 X more powerful than traditional Vitamin C. Two additional antioxidants, Ferulic Acid, and Vitamin E, help boost results.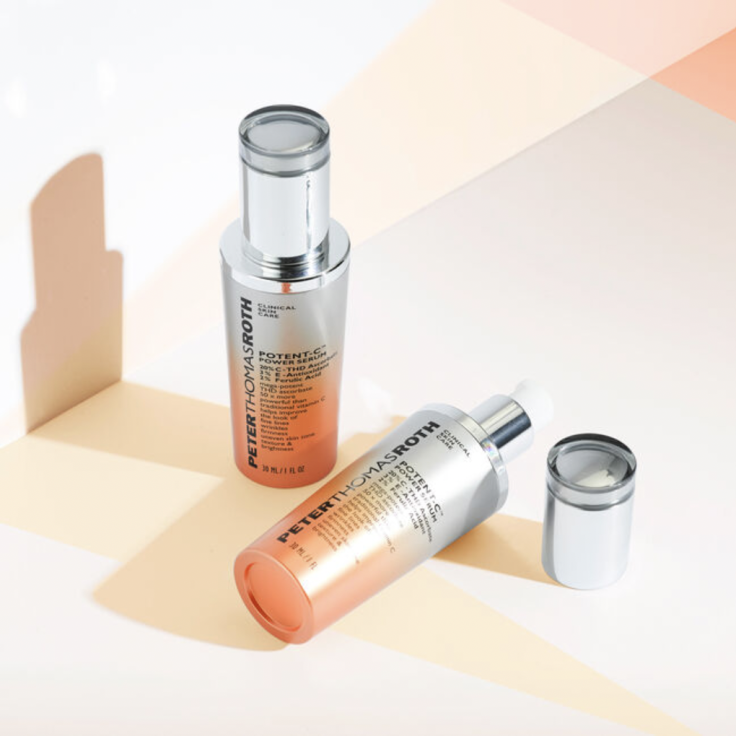 Simply apply one to two pumps to clean and dry the skin. For best results, you may use it twice daily on the face, neck, and back of your hands. This product also comes in a handy travel size, so you can bring it with you wherever you go.
Dark Circles
Many people think that a lack of sleep is the main cause of dark circles under the eyes. There are actually other possible causes as well, including aging and dehydration. To help brighten the look of your under-eye area, skincare treatments can help. Enter Peter Thomas Roth's 24K Gold Pure Luxury Lift & Firm Hydra-Gel Eye Patches, a celebrity cult-favorite that has been spotted on Selena Gomez's personal TikTok.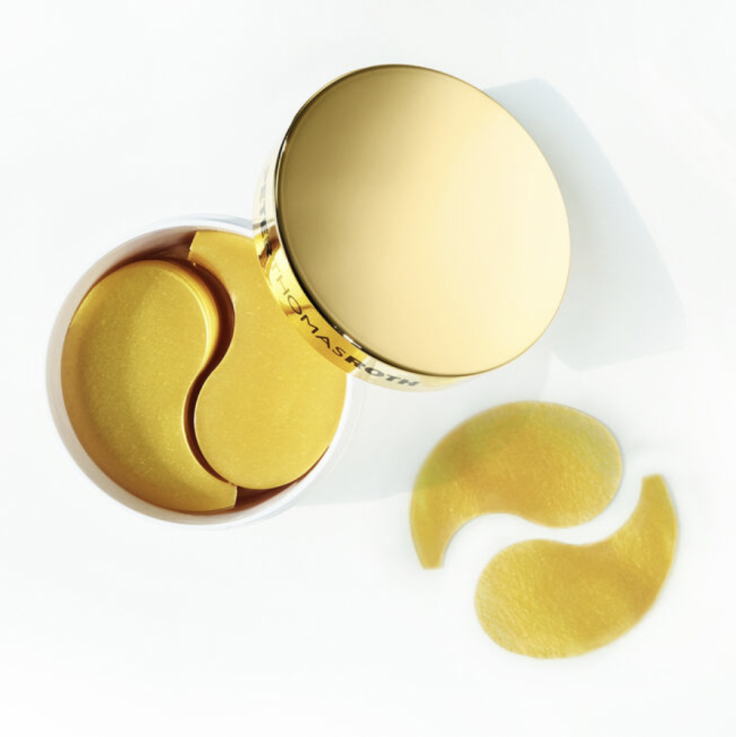 These anti-aging eye contour gel patches are infused with pure 24K Gold and Colloidal Gold that helps lift and firm the appearance of the delicate eye area in as fast as 10 minutes. They also help brighten the look of the under-eye area and provide an opulent glow. Hyaluronic Acid delivers intense hydration, while Caffeine helps reduce the look of puffiness. Each gel patch has a relaxing lavender scent and provides an instant cooling effect.
Gently lift and separate the gel patch using an enclosed spatula, apply it to the under-eye area, and repeat on the other side. Relax for 10 to 15 minutes. Discard after use and gently pat the remaining serum onto your skin.
Another effective solution for under-eye bags is Instant FIRMx® Eye Temporary Eye Tightener, which has also gone viral on TikTok. This quick-fix, ophthalmologist-tested eye treatment helps instantly tighten, firm, and smooth the look of the delicate under-eye area, temporarily minimizing the appearance of crow's feet, fine lines, deep wrinkles, and under-eye puffiness.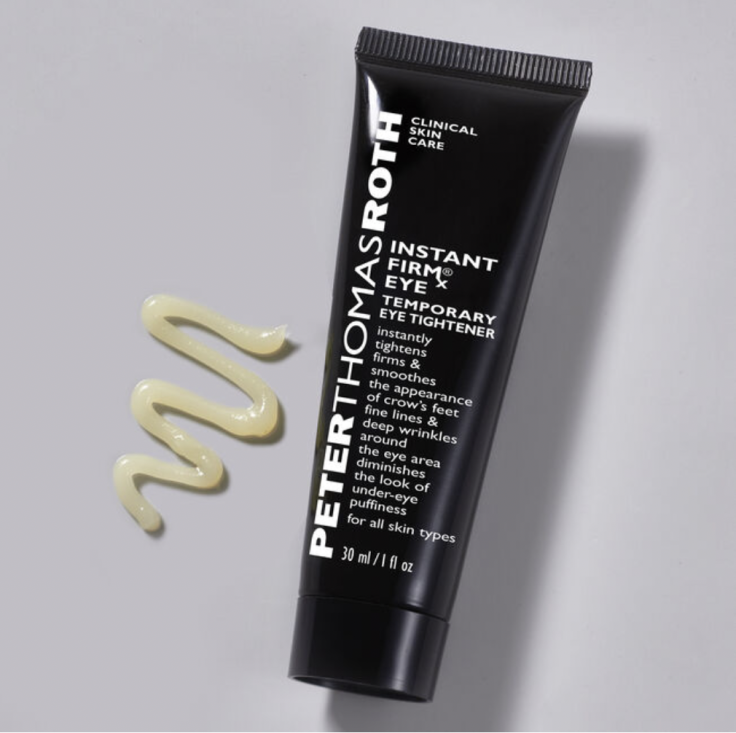 In fact, in a clinically measured study on 25 women ranging in age from 36 to 65, 100% of users showed improvement in the look of under-eye puffiness after just three minutes.
Dehydrated Skin
Dehydrated skin and dry skin are not the same things. Dry skin is due to a lack of oil, while dehydrated skin is due to moisture loss and a lack of water. With dehydrated skin, your overall tone and complexion may appear dull and uneven, and fine lines can become more noticeable as well.
Treating dehydrated skin is actually easy as long as it is not severe. Drinking plenty of water is a great way to ensure proper skin hydration, but topical moisturizers are necessary to help keep skin appearing silky soft, smooth, and more youthful.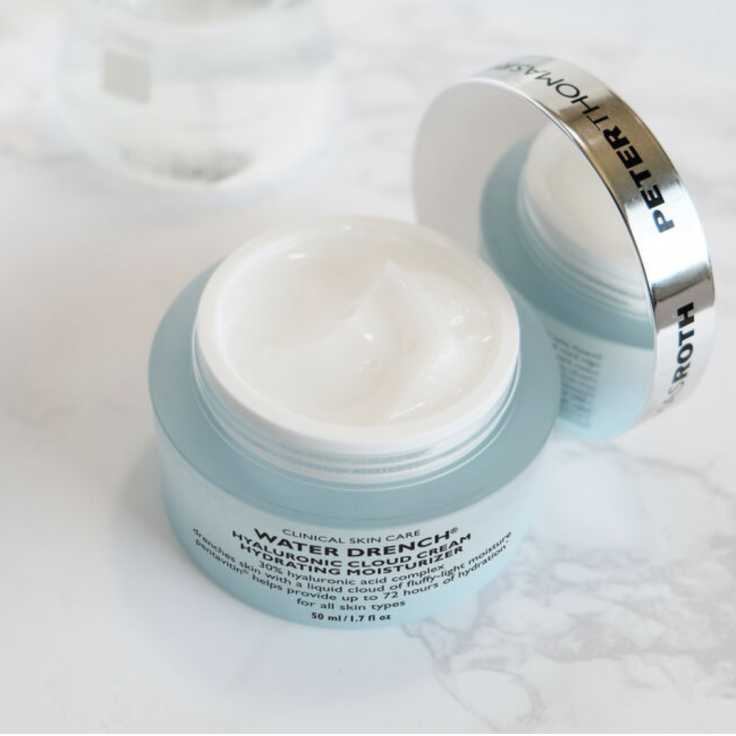 Peter Thomas Roth's Water Drench® Hyaluronic Cloud Cream Hydrating Moisturizer drenches skin with a liquid cloud of fluffy-light moisture that feels soft and weightless like clouds in the atmosphere. A concentrated complex of 30% Hyaluronic Acid, a potent hydrator that draws in water, helps plump the look of skin with moisture. Pentavitin® helps provide hydration for up to 72 hours, even after cleansing.*
(*In a 28-day study applying a 1% Pentavitin® formulation, skin remained hydrated for 72 hours.)
Fine lines and wrinkles appear diminished, resulting in a silky soft, moisturized, and more youthful-looking complexion. For best results, apply the cream twice daily to the face and neck with continued use. You can also get this Hyaluronic Acid moisturizer in a convenient travel size.
Find the best solutions for your skin concerns at Peter Thomas Roth today.