Compounds In Citrus Fruit May Prevent Heart Disease, Fatty Liver, And Diabetes In Obese People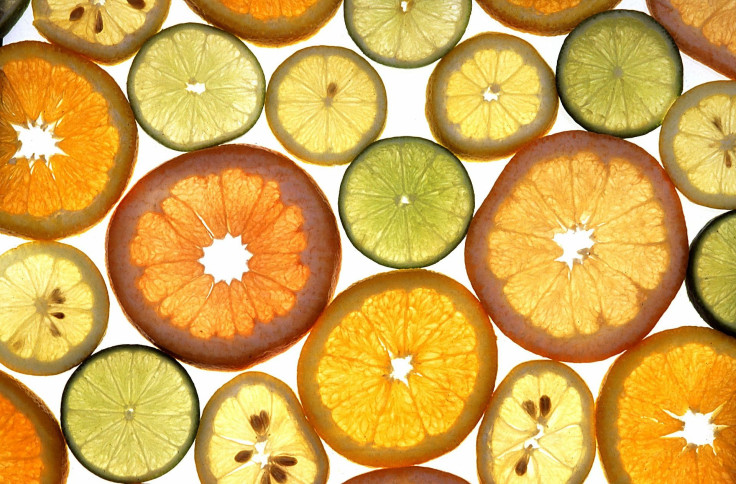 Adding oranges, limes, and lemons into your diet may be the health trick we've been looking for to fight off the steady increase of obesity-related diseases in America. A new study, presented at the American Chemical Society's 252nd National Meeting & Exposition, has revealed the previously underestimated benefits citrus fruits could have for the roughly 80 million obese people in the United States.
Knowing that citrus fruits are packed with heart-healthy antioxidants, a team of researchers from the Universidad Estadual Paulista tested how far its benefits could go. For one month they fed a group of 50 mice a standard diet, a high-fat diet, or a high-fat diet mixed with flavanones, which are a class of antioxidants found in oranges, lemons, and limes. Compared to the standard diet, the mice that were fed a high-fat diet experienced an increase damage in the blood by 80 percent and the liver by 57 percent. However, the mice that were fed flavanones decreased damage in the blood by about 48 percent and liver damage between 50 and 64 percent.
Even though the research team did not observe any weight loss as a result of the citrus flavanones, the mice didn't need to lose any weight in order to experience the health benefits. They had lower levels of stress, liver damage, blood lips and blood glucose, drastically decreasing their risk for disease.
Ultimately, the flavanones were able to decreases the risk of obesity-related diseaseslike heart disease, fatty liver, and diabetes associated with eating a high-fat, western diet. But the benefits may not be limited to obese people alone. According to researchers, a normal, healthy body is capable of fighting off molecules that cause cell damage known as oxidative stress. But when people consume high-fat diets they accumulate fat cells in their bodies. In turn, those fat cells produce a large amount of reactive oxygen cells that make it difficult to prevent damage, which increases the risk for disease. Because of this, researchers believe it matters more on how many fat cells you have and less on how much you weigh.
Researchers said for people to get a similar disease-fighting effect at home, it may be as easy as a glass of lime juice or, in the future, a pill with concentrated flavanone compounds.
"In the future we can use citrus flavanone to prevent or delay chronic diseases caused by obesity in humans," said the study's co-author Paula S. Ferreira, a graduate student at the Universidad Estadual Paulista, in a statement. "This study also suggests that consuming citrus fruits probably could have beneficial effects for people who are not obese, but have diets rich in fats, putting them at risk of developing cardiovascular disease, insulin resistance and abdominal obesity."
To learn more about how other fruits, like cranberries can benefits your heart, gut, and brain, read here.
Source: Ferreira PS and Cesar TB, et al. 252nd National Meeting & Exposition of the American Chemical Society. 2016.
Published by Medicaldaily.com