Congressional Bill Seeks To Prohibit Discrimination Of Gay And Lesbian Youth At Homeless Shelters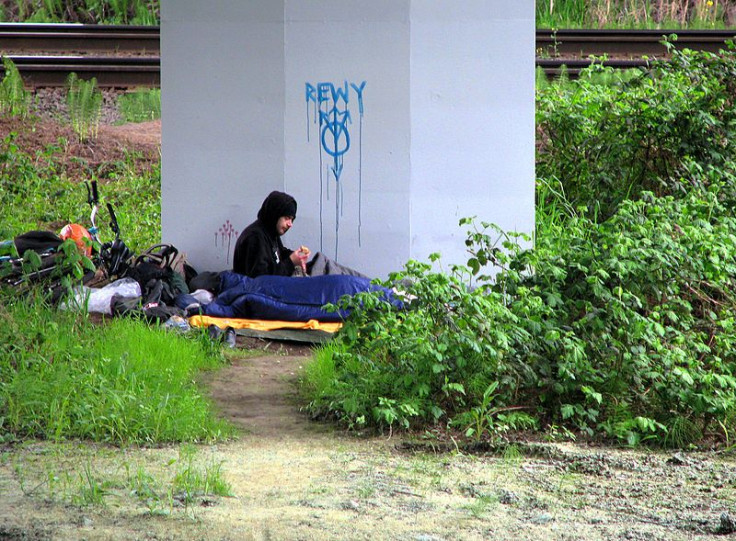 A proposed federal law would protect a segment of society more than twice as likely as others to experience homelessness: young gays and lesbians.
One of only a half-dozen openly gay members of the House of Representatives, Rep. Mark Pocan, a Democrat from Wisconsin, introduced a bill last week to bar homeless shelters from discriminating against people on the basis of sexual orientation or gender. The Runaway & Homeless Youth Act, co-sponsored by Rep. Gwen Moore, also a Democrat of Wisconsin, would rescind federal funding for any organization violating the directive.
"Homelessness is one of the most pressing matters affecting LGBT youth," Pocan said, in reference to people who are gay, lesbian, bisexual, and transgender. "Young people in the LGBT community are disproportionately at-risk for homelessness, often as a result of the rejection, discrimination, or violence they face simply for being themselves."
The National Coalition for the Homeless, a non-profit group in Washington, D.C., says one in five teenagers and young adults from that demographic is homeless at any time.
The proposed law would amend the Reconnecting Homeless Youth Act, which was last authorized in 2008 and is due this year for reauthorization. Staff members for the two Democrats told reporters they are working with leaders in the House and U.S. Senate to ensure the law specifically protects this vulnerable population.
Congressional staff members also said the bill would require federal grant recipients to have the cultural competency to serve the gay and lesbian homeless population, while also providing money to support grants for families with children in that demographic.
The amendment would also require the U.S. Department of Health and Human Services to further research the depth of this problem. Although gay and lesbian youths may account for only 20 percent of the national population of homelessness, that proportion rises in some areas. As many as 40 percent of the people seeking services at homeless shelters in some areas may be young gays and lesbians, according to research published last year from the University of California.
Chad Griffin, president of Human Rights Campaign, told reporters last year that young gays and lesbians suffer for lack of help from society, as many religious organizations spurn such clientele.
"I was talking to a number of folks in North Carolina about the homeless youth issue, and the issue of homelessness," Griffin said. "There are a number of ways to combat that problem. One of them is direct service providing and the need for public funds to do that."
Published by Medicaldaily.com